BY KATE KELLAND AND KYLIE MACLELLAN
LONDON Tue Feb 3, 2015 7:04pm EST
(Reuters) - Britain voted on Tuesday to become the first country to allow a "three-parent" IVF technique which doctors say will prevent some inherited incurable diseases but which critics see as a step towards creating designer babies.
The treatment is known as "three-parent" in vitro fertilisation (IVF) because the babies, born from genetically modified embryos, would have DNA from a mother, a father and from a female donor.
It is designed to help families with mitochondrial diseases, incurable conditions passed down the maternal line that affect around one in 6,500 children worldwide.
After an emotionally charged 90-minute debate that some lawmakers criticised as being too short for such a serious matter, parliament voted 382 to 128 in favour of the technique, called mitochondrial donation.
The vote paves the way for a medical world first for Britain -- which along with the United States has been at the forefront of scientific research on the treatments -- but one that is fiercely disputed by some religious groups and other critics.
The process involves intervening in the fertilisation process to remove mitochondria, which act as tiny energy-generating batteries inside cells, and which, if faulty, can cause inherited conditions such as fatal heart problems, liver failure, brain disorders, blindness and muscular dystrophy.
Mitochondrial DNA is separate from DNA found in the cell nucleus and does not affect human characteristics such as hair or eye colour, appearance or personality traits.
"I wouldn't stand here and defend the concept of designer babies -- choosing the colour of the eyes and all the rest of it. This is about purely dealing with those terrible, terrible illnesses," opposition Labour lawmaker Andrew Miller, chair of parliament's science and technology committee, told the debate.
International charities, advocacy groups and scientists had urged Britain to pass laws to allow the treatment, saying it brought a "first glimmer of hope" for some families of having a baby who could live without suffering.
"We have finally reached a milestone in giving women an invaluable choice, the choice to become a mother without fear of passing on a lifetime under the shadow of mitochondrial disease to their child," Robert Meadowcroft, chief executive of the Muscular Dystrophy Campaign, said following the vote.
In an open letter to lawmakers, 11 international campaign groups, including the U.S. United Mitochondrial Disease Foundation, described the condition as "unimaginably cruel".
"It strips our children of the skills they have learned, inflicts pain that cannot be managed and tires their organs one by one until their little bodies cannot go on any more," they wrote.
Lawmakers were given a free vote on the issue, and Prime Minister David Cameron's spokesman said the British leader had voted to support it, adding it was not "about playing God".
"He has a particular sympathy with those parents whose children are born with very serious illnesses, that in nearly all cases end their lives prematurely," the spokesman said, referring to Cameron's son Ivan who suffered from cerebral palsy and severe epilepsy and died aged six in 2009.
Proposed new laws allowing the treatments to be carried out in Britain still have to be approved by the upper house, which commentators expect to endorse parliament's support.
Gillian Lockwood, medical director of Midland Fertility clinic and a reproductive ethicist, urged the scientists developing the techniques to continue "to educate and reassure those who continue to have anxieties".
The Bishops Conference of England and Wales said the Church opposed the destruction of human embryos as part of the process and hoped treatments for mitochondrial disease could be found.
"The human embryo is a new human life with potential; it should be respected and protected from the moment of conception and not used as disposable material," Bishop John Sherrington said in a statement.
Other critics say the technique will lead to the creation of genetically modified "designer babies", with Conservative lawmaker Fiona Bruce saying it would amount to letting "the genie out of the bottle".
"Where will it lead? The answer has to be that we stop here. The answer has to be that we say this is a red line in our country, as in every other country in the world, that we will not cross," she said during the debate.
(Additional reporting by Kate Holton and William James; Editing by Alison Williams)
Related
Before You Go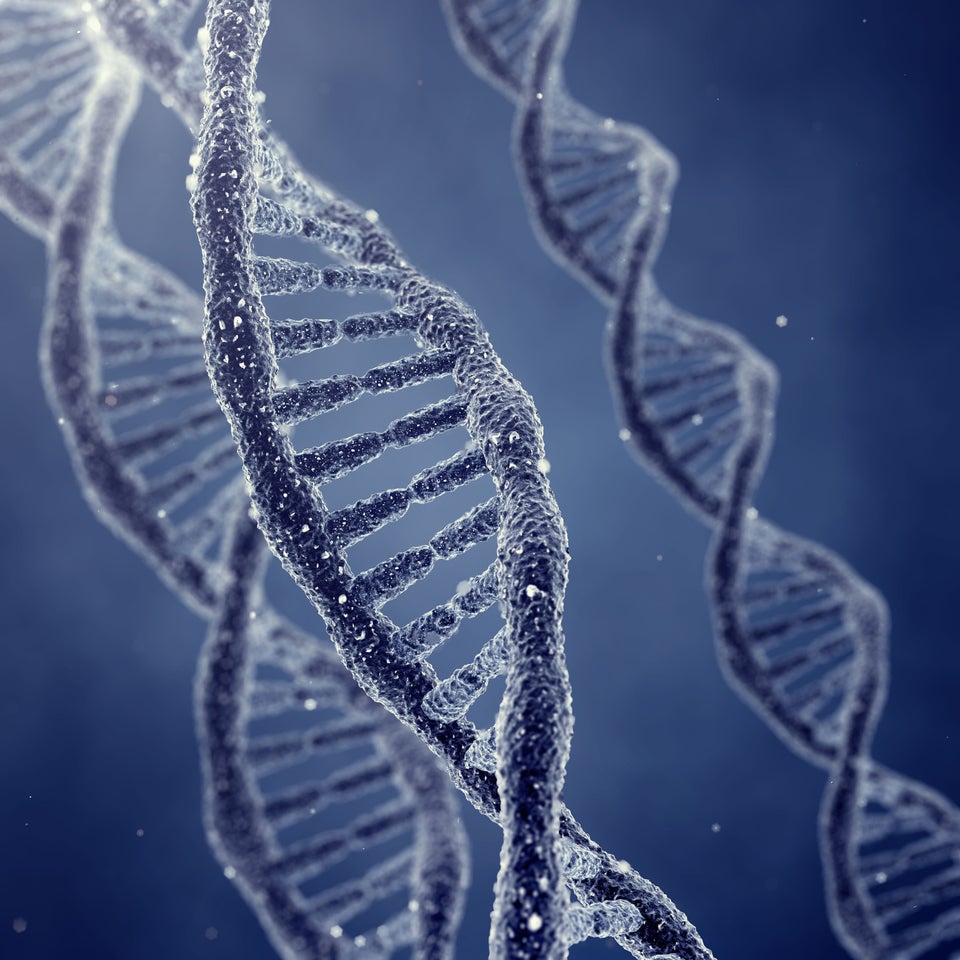 10 Fertility Facts You May Not Know