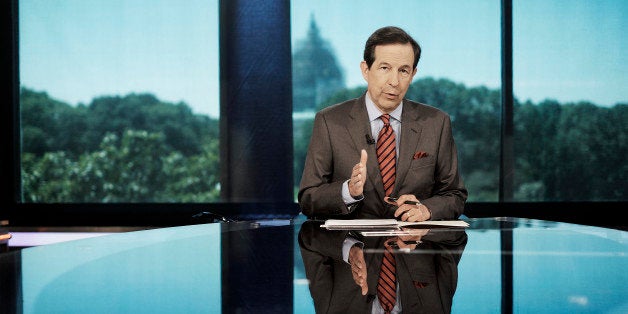 Moderator Chris Wallace recently announced the topics for the final U.S. presidential debate to be held Oct. 19. Among them are debt and entitlements, immigration, the economy, the Supreme Court, foreign hot spots, and fitness to be president.
It's impossible to overlook the glaring omission, one so overarching and pressing, that it stands to impact nearly each of those topics in some way or another: climate change.
It is difficult to overstate the magnitude of a changing climate and the peril of doing nothing. Yet in debate after debate, the opportunity to put climate change on the presidential election's biggest stage has been squandered. It seems next Wednesday will be no different.
Other than a two-sentence exchange over Donald Trump's claim that climate change is a hoax perpetrated by the Chinese government, the issue has been absent from all three of this year's debates. We heard nothing about it four years ago when President Obama and Governor Mitt Romney met for three debates and their vice presidential nominees for one.
Eight years ago, town hall participant Ingrid Jackson asked Senator John McCain and Senator Barack Obama how each would ensure that Congress move quickly on climate change. Since then, no candidate for president or vice president has fielded a question in a general election debate about climate change. No moderator has posed one, and no town hall participant has mentioned it.
In seven presidential and vice presidential debates and nearly eleven hours of uninterrupted primetime coverage, the absence of a single direct question about climate change is political negligence. That the candidates have only mentioned it in two brief, marginal interjections is political irresponsibility.
The implication that climate change is not worth the attention (or worse, that there are no questions worth asking) is reckless and irresponsible.
Although unlikely, when Chris Wallace takes the moderator's seat, he must break this cycle and push the candidates to outline their positions on critical questions about climate change. He has an obligation to ask, and deserve to hear how Secretary Clinton and Mr. Trump respond. 
Discussions revolving sheer existence or those focused on energy independence or green jobs ignores the most challenging questions of U.S. environmental policy and our international obligations.
Chris, please ask these three important questions:
First, super storms such as Hurricane Matthew or severe flooding and widespread wildfires in the western U.S. will almost certainly become stronger, more frequent, and more destructive as the climate change accelerates. What policies do you support to address current and future devastation to communities across the U.S. caused by climate change-enhanced weather emergencies? 
Next, the 2015 Paris Agreement on climate change recently reached the threshold to enter into force, well ahead of schedule. The Agreement, which the U.S. formally joined in September, requires that signatories collectively develop domestic programs to reduce global greenhouse gas emissions to a level that will stabilize global warming. How do you propose we achieve this international obligation?
Finally, according to estimates by the Intergovernmental Panel on Climate Change, rising sea levels in the coming decades will have disastrous effects on low-lying coastal countries and small island states such as Bangladesh, Kiribati, and Tuvalu. What duty does the U.S. owe to vulnerable communities around the world already suffering from the effects of climate change, and those who will suffer greater destruction in the future?
The winner of November's U.S. presidential election will not be able to ignore the challenging policy issues surrounding climate change in the same way they've been ignored this year by Lester Holt, Anderson Cooper, Martha Raddatz, Elaine Quijano. It appears all too likely, that Chris Wallace is following in their negligent footsteps.
Eight years of silence is too many. If candidates walk off the stage on Wednesday without discussing climate change, it will be at least another four before we reconvene for the biggest stage in American politics.
It's time wasted on an issue where time is in short supply.
Calling all HuffPost superfans!
Sign up for membership to become a founding member and help shape HuffPost's next chapter