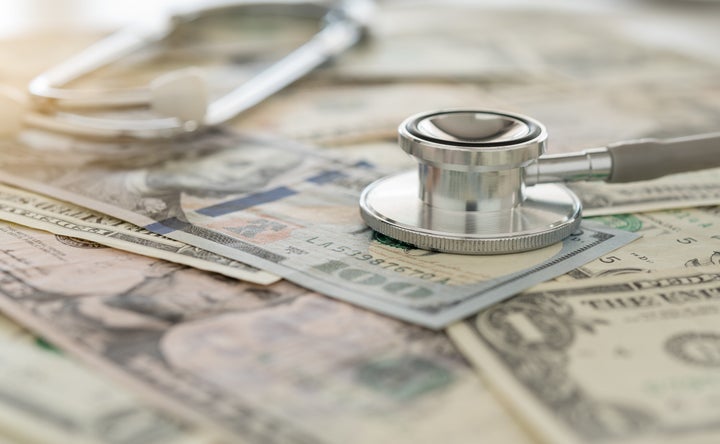 The average health care costs per person in the United States hit $10,345 in 2016. Costs are estimated to rise to $14,944 per person by 2023. These are figures that should worry you. Higher costs mean less accessible health care and higher health insurance premiums.
And your salary isn't likely to rise at the same rate as these rising health care costs.
You're going to need to spend more on your health care moving forward. But what happens when your insurance doesn't cover the cost of supplies and equipment? What happens if you don't have insurance?
Are there ways to get funding for supplies and equipment?
GoFundMe allows others to help you fund your health care needs. Your story is the key to success on the platform. The platform has helped people raise over $4 billion for medical costs, and it takes 30 seconds to start a campaign.
Companies are even partnering with GoFundMe to help people in the community.
A shining example of this is AvaCare Medical. The company offers the ability to:
And the company will fund the last 10 percent of your needs. What does this mean? If you need $10,000 for medical supplies, the company will cover the final $1,000 worth of costs needed for your supplies and equipment.
You can also use this for walking aids, medical products ― any medical equipment you need.
"Medical supplies and equipment shouldn't be a luxury for anyone. Help us help people in need by making a GoFundMe donation today. Remember ― whatever you can give, be it $5 or $100, every dollar of your donation will go a long way to making someone's life a little easier," states Steven Z. Zeldes, CEO of AvaCare Medical.
You'll need to do your part to promote your GoFundMe page with your friends and network, but it's a great way to ask for funding for your medical necessities.
Youcaring.com is another great option to raise money for medical supplies and equipment.
Every state has its own programs geared toward the medical community. You'll find a lot of senior programs that help people who can't afford certain medical necessities. There are a few options that may or may not be available in your state.
· Loan Programs. There are loan programs that will offer medical equipment and assistive technology on a loan basis. You can use these programs to "try" different equipment. Short-term loans may be available and can last between 2 weeks and six months.
· Loans and Grants. States have taken it upon themselves to offer loans and grants to individuals who need medical assistance. The loans and grants provide a low cost or free way to pay for medical needs. You will want to discuss these options with your health care provider or view grant websites.
Some states will also take donations and offer an exchange service. You might be able to simply ask the right organization to donate equipment or supplies to you. Recycling and exchange programs provide heavy discounts and great prices on medical needs.
When costs are swelling and you have no other means to pay for your medical bills, fundraising events can help you raise the money you need to fund all of your costs. There are a lot of fundraising options, and we've seen one in our first point ― online crowdsourcing.
But you can also look locally to try and raise funds.
A few of the many ways you can try and raise money include:
· Walkathons. A lot of people join walkathons to help raise money for charities, and they will also walk to help pay for medical bills. This is especially true when dealing with someone with special needs or children.
· Hospital Breakfast. Invite friends, family and community members to breakfast at the hospital. Food may be donated by the hospital in some cases, and a small admission fee will be put toward your medical bills.
· Yard Sales. Ask the community for help through a yard sale. A simple yard sale where all of the proceeds go towards the medical needs of a person is common. This is a great way to get people involved in a good cause.
Additional options include:
Don't be afraid to hold a fundraiser and simply ask people to help. A lot of people are willing to help raise money for a good cause.