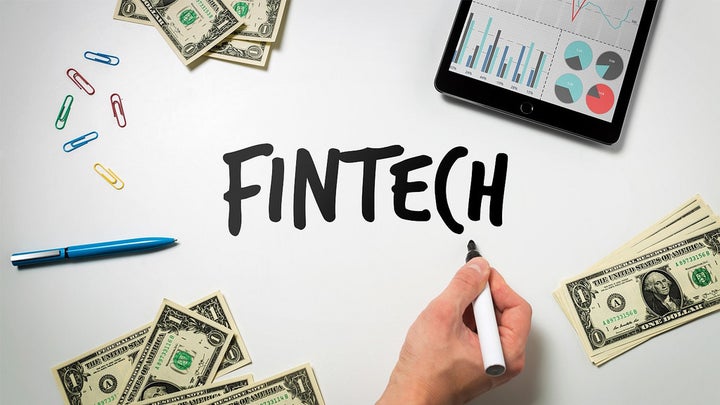 Just as the world underwent an industrial revolution in the 18th century, we are now experiencing a digital revolution driven by data. With the rise of artificial intelligence (AI) and machine learning, new technologies are coming into play that are changing the way humans live.
Technology is impacting every sector imaginable, financial services included. This means that fintech startups - businesses that leverage AI and machine learning to create better financial services - are becoming more popular than ever before.
And while the rise of fintechs could be bad news for traditional banks, large financial corporations are starting to invest and partner with fintechs to ensure digital advancement and growth.
According to a joint report from KPMG and CB Insights, banks and financial corporations helped push fintech startup funding to an all time high. Global funding reached $13.8 billion in 2015, while the value of fintech deals and the number of investments hit all-time highs as investors clamored to invest in budding startups. The report notes that corporate investors participated in 1 in 4 U.S. fintech deals in 2015.
Banks investing in fintech startups is also becoming a global phenomenon. For example, Creamfinance - Europe's fastest growing fintech - just secured a €21 million deal in Series B financing from Capitec Bank Holdings Limited ("Capitec"). Capitec is listed on the South African stock exchange and is the parent company of Capitec Bank, which played a major role in revolutionizing banking in South Africa.
"We are excited about this investment from a leading bank that, like ourselves, emphasizes technology and operational efficiency acknowledges our ability to scale fast," said Matiss Ansviesulis, Co-Founder & CEO of Creamfinance. "This investment also marks a potential new beginning in fintech and banks' cooperation, especially since so many hold opposing views."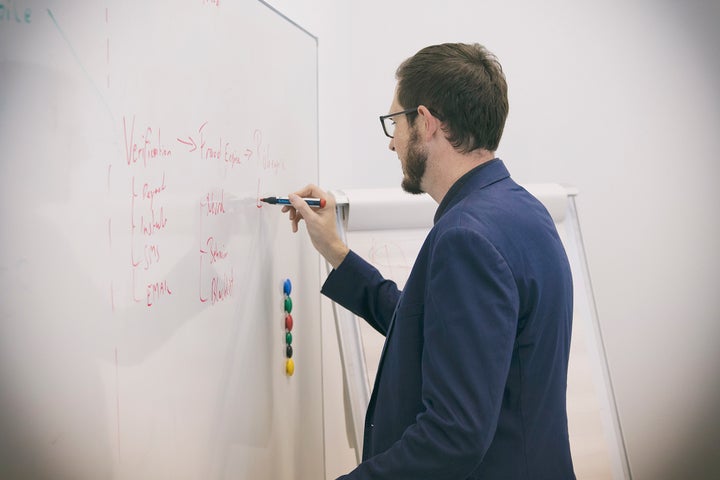 And as the digital revolution continues, more banks are starting to realize the value in partnering with fintechs.
Here are 3 main benefits banks gain when investing in fintech companies:
Banks are now faced with the choice to either adapt to the digital revolution or lose market share. Unlike startups, banks are unable to match the speed and agility that fintech are capable of providing. Yet partnering with these companies allows banks to expand and grow at much faster rates.
For instance, Capitec bank remains impressed with Creamfinance's focus on "smart data." Leveraging smart data – data that has valid, well-defined information that can expedite information processing - allows Creamfinance to provide "smart loans" to consumers in a speedy manner. Smart data is transforming the financial services industry by allowing financial decisions to be made faster.
"Given their expansion and focus on operational excellence, Creamfinance has emerged as a leading personal finance provider in Europe," said Gerrie Fourie, CEO of Capitec. "We are impressed by Creamfinance's focus on Smart Data scoring and its business model, which was developed in such a way that new countries can be entered swiftly and efficiently, requiring limited investment in local infrastructure."
Capitec Bank is one of the main players in the South African microlending industry and has taken a technology-driven business approach to serving a low-income earning population. Partnering with Creamfinance will ensure that Capitec's technology innovates and grows to meet consumer loan demands.
#2) Ensures More Accurate Decisions
Adopting machine-learning technology is yet another reason banks are partnering with fintechs. Machine-learning algorithms are being used more often to help people make faster, better and more accurate decisions.
For instance, bank customers wanting to get a loan might encounter bias, as bias naturally exists when humans make decisions. At the same time, many fintechs have started implementing machine learning algorithms in which data collecting and decision making is performed without human interference and therefore without bias, as Creamfinance is demonstrating with its use of smart data.
Dr. Michal Kosinski, a leading Data Scientist and Assistant Professor at Stanford Graduate School of Business recently shared his thoughts on banks investing in fintechs, stating:
"The problem with traditional approaches to giving loans is that people, such as financial advisors, are biased. Decisions are based on all sorts of biases, which affects every person involved. Using AI to make these decisions, however, allows for less prejudice and more fair outcomes."
#3) Solves Specific Industry Problems:
Traditional banks face specific industry problems that are quickly being solved by fintech startups. For instance, Square is disrupting the payments space by helping businesses ensure secure credit card processing. Xoom, for example, is transforming the money transfer space. Creamfinance is providing customers with one-click loans to make the loan process faster and more efficient.
Many banks are starting to realize the value gained from investing in fintechs because it allows them to solve industry-wide problems. AnaLiza Grandner, Senior Vice President, Account Executive and Private-label banking manager at The Bancorp recently stated in an article,
"There are tremendous advantages to partnering with fintech companies. They all have a very unique opportunity to fix something they see as wrong with the financial services industry, whether it's fees, real-time money movement, or something else. So being able to incorporate with our existing infrastructure on the compliance and anti-money-laundering front and being able to give them the ability to offer whatever they want to the consumer base while maintaining strong regulatory controls in the background, I think makes for an ideal marriage."
Bank and Fintechs: A Match Made In Heaven
For years, banks have viewed fintechs as "competition," yet the benefits banks gain from partnering with fintechs have proven to be beneficial.
Traditional banks need to innovate faster, focus on solving specific industry problems and use machine learning to make more accurate decisions, all of which is being accomplished through forming partnerships with fintechs.
In turn, fintechs rely on banks for capital, scale, data and regulatory support. When looking at the entire picture, banks and fintechs are a true match made in heaven and collaboration between the two will continue to advance.
Support HuffPost
The Stakes Have Never Been Higher
Related
Popular in the Community