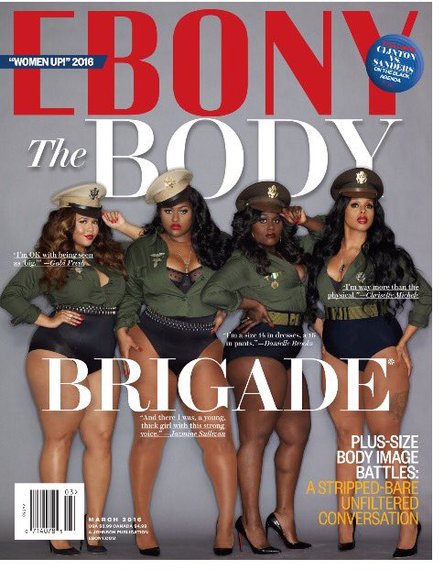 A few days ago, Ebony Magazine debuted it's latest cover fiercely titled "The Body Brigade," featuring four beautiful plus sized women we love: style blogger Gabby Fresh, singer/songwriter Jazmine Sullivan, Orange is the New Black star, Danielle Brooks, and another well loved recording artist, Chrisette Michele.
The twitterverse and Instagram world lit on fire with praise, clearly for very distinct reasons. Not only is the cover necessary, it's also groundbreaking. Here's why: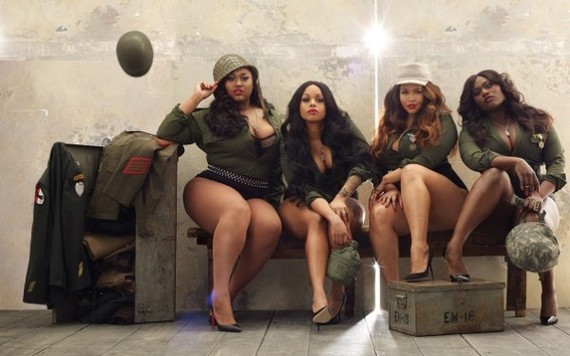 1. Body positive movements are in, but plus size black women aren't receiving equal representation in the typical mainstream conversation surrounding the phenomenon.
"If you Google body positive, most of the images show white folks -- even the cartoons," Quita Tinsley wrote in an article for TheBodyIsNotAnApology.com. "When spreading the message of body positivity, we have to be sure that we are including the voices of people of color. As a fat Black woman, this piece for me is very important. When fighting against body terrorism and oppression, we have to address racism and its impact on people's self-esteem and body image."
Last year, Sesali B, resident sexpert and cynic at Feministing.com also weighed in on this issue in a thought-provoking piece. She wrote:
"The legacy of fat/body-positivity is turning out to be not much different than the history of the feminist movement that it relies on to support its stances: one that prioritizes and privileges white women. Representations of fat white women have become commercially accessible and visible - for example reality shows to reveal the complexities of their lives and magazine covers intended to convince women that they can indeed be fat and confident. Meanwhile, fat Black women's representation in mass media is relegated to comedy (where our bodies become part of the act itself); and we all hold our breaths, waiting for the latest Precious joke to pass while simultaneously praying that Gabby Sidibe's current major role won't be her last. And while trendy fashion bloggers like Gabi Fresh and Essie Golden are certainly beginning to push the boundaries on fat Black girl visibility in a way that isn't strictly satirical/degrading, they are limited to the beauty subgenre (because for us the presentation must always be on point). Meanwhile, Rebel Wilson graced the cover of ELLE."
2. Ebony's cover story touches on the fact that reports often cite that black women are the most obese group in the country, as 80 percent of black women are considered over weight or obese, yet there's barely any mention of black men who also rank high when it comes to the so-called "battle of the bulge." According to Ebony:
"It's worth noting that nearly 70 percent of Black men are overweight or obese as well, compared with 71 percent of White men and 63 percent of White women."
This is further proof that black women are constantly held under a microscope when dealing with issues of body image and beauty.
3. This cover is so on point because, well, how many times have you seen beautiful plus sized black women grouped together on the cover of any magazine, including the ones that target people of color? Ebony is not only ahead of the curve, they've also embraced that fact that stories like this need to be pushed in order to change the lens through which society views beauty.
Hats off to Ebony for yet another amazing and provocative cover story.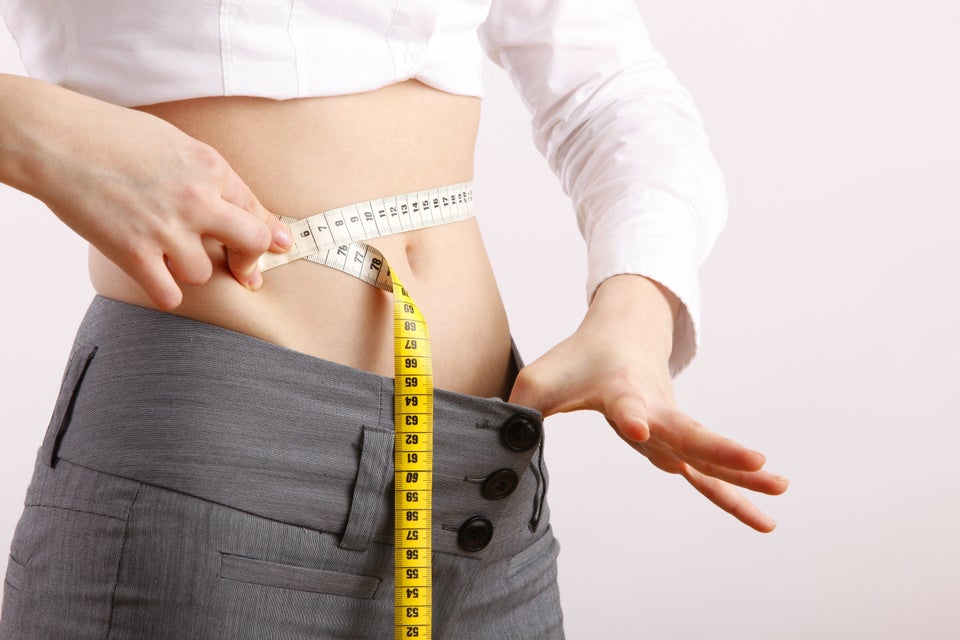 50 Best Fashion Tips
Related