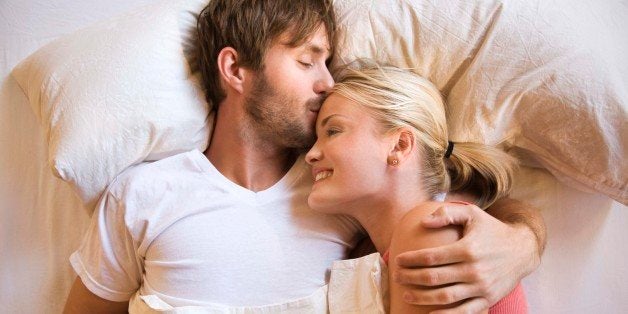 There's just something about the Bad Boy. Or, what Carrie Bradshaw termed Mr. Big. They're enigmatic, mysterious and usually very, very attractive.
I'll admit I've dated my share of bad boys and wrong-fits. After I had a heartsplitting breakup with who I thought was Mr. Right and husband material, I was in no mood to get in deep with anyone too soon.
One night, I stumbled across my Mr. Big. He looked a bit like notorious bad boy John Mayer... coincidence? Or a fair warning to hit the road?
Sitting next to him we watched a fight break out across the bar. I said something clever and things set sail from there.
I could see the wrongness from a mile away. I had the good sense to push away the first night we met. I got out of the danger zone pretty quickly, but not without first giving him my phone number and getting a bad case of infatuation.
I continued to spend time with him and I took a different approach. I kept my confidence and my boundaries strong. I acted like my inner confident girl even when I didn't feel so confident. Keeping that stand-up-for-myself attitude and posture seemed to really resonate with him, too.
He kept texting. We found ourselves together, every weekend. And day by day things got really good. And eventually it turned into the best relationship of my life. Dating Mr. Big taught me some important things about myself.
1. You reset your expectations and get more butterflies.
I threw out my expectations. Because I expected him to hurt me and never step up to the plate, I didn't expect the romance.
But he started to blow my expectations out of the water. He gave little things like stealing kisses, holding hands and mini swoon-worthy gestures that made a big impact.The small things had an amplified effect. Just like in grade school when I had my first kiss at the bowling alley, I felt more sparks and kept the butterflies for 24 hours. I became a junior high girl all over again -- high on the simple things.
I can tell you that was far better than when I had dated the Mr. Rights and had such sky high expectations.
2. You become a better girlfriend.
I came to terms with my own persona, the Unfair Romantic. Like many girls I've been fed Disney princess movies and romantic comedies. The plot lines in those movies had seeped into my psyche and I realized that my ideal dates became things like hot air balloon rides and gazing into each others' eyes while a love ballad played.
Welcome to the real world: I was being terribly unfair to men, requiring out of the ordinary effort -- all the time. Once I had that realization I started to check myself more often. I stopped myself from spiraling into anger when my man didn't show up with a dozen roses on a Tuesday night.
3. You find the treasure.
I can't believe I'm going to describe my love as a treasure, but hey, there's still the romantic girl inside of me. Once I stripped away my idea of what the perfect relationship should be and took responsibility for my own mistakes, a relationship developed that was beyond my best dreams.
I could have never predicted the beauty of a completely patient and respectful relationship. I began to see the love that he was giving me. He is steadfast and constant. He will never make a promise he can't keep. He is confident and never competes with me or cuts me down -- which has been a problem in past relationships. He respects my talents and intelligence. These are not traditional words that surround passion, but It created a different kind of enduring passion. It is a treasure because it is a surprise and priceless.
So before you write off someone who doesn't seem like your "type," maybe stick around for a bit.
Popular in the Community