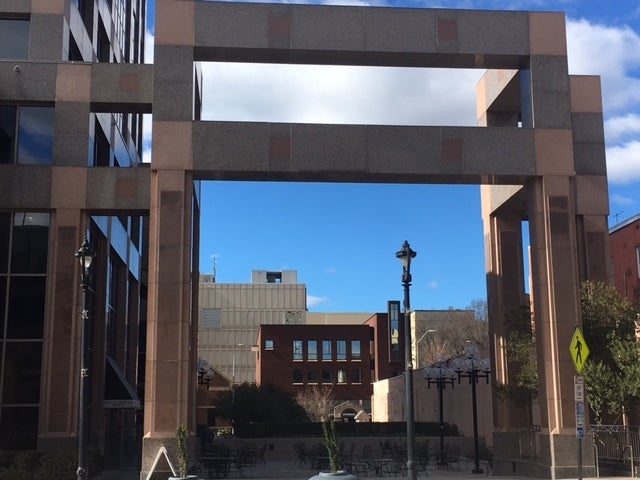 After spending more than half of last year abroad, I can't help but think of home, and why after travelling to 55 countries – and counting – around the world, I keep returning to Raleigh, North Carolina.
Despite the ever-intriguing fluctuations in sun and rain and wind and hail and spring's annual snow-dusting of pollen, Raleigh is a world-class city with world-class opportunities and world-class universities, a technology capital with growing entrepreneurial capacities. Raleigh is young – a city of just-emerging professionals and students striving to mold their city into something bright, beautiful, and exciting.
So come on down to the "Land of the Pines" and fall in love with the vibrant capital of North Carolina.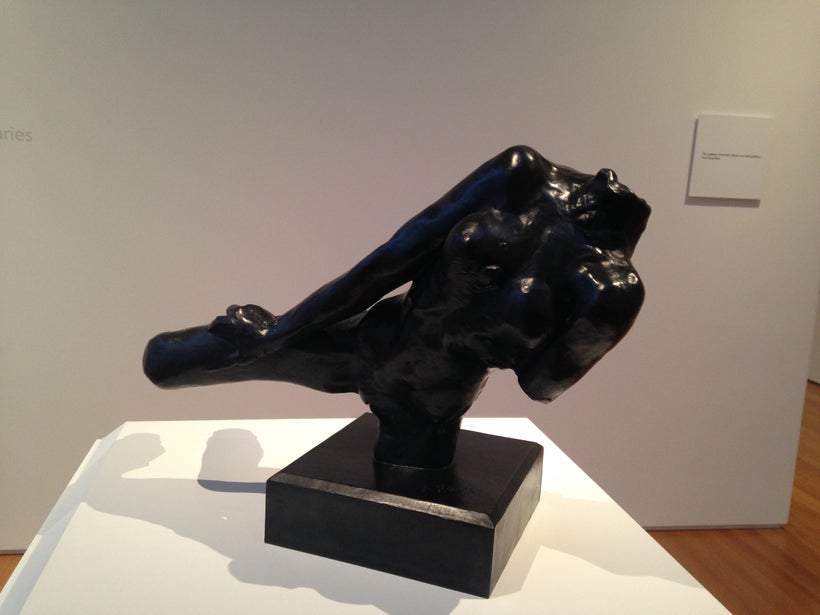 1. A World Class Art Museum
The North Carolina Museum of Art features a collection spanning time and type – from an Egyptian sarcophagi to Monet cliffs to a foreboding Medici portrait to a fourteenth century wooden Madonna and child to a Rodin sculpture garden surrounding a serene lily pond to South Pacific masks and costumes – and that's not the half of it. More miraculous than the beauty and scale of the collection is the meticulous organization into time periods winding slowly into one another within the sleek white walls and panes of glass of this recently built wing of the museum. Venture onto the many-miles-long trails reaching into the verdant North Carolina forests. These trails are dotted with pieces of modern art and a constant stream of people and dogs. Focal points include the piece, "Gyres," composed of three giant rings through which you can peer into the famous Carolina blue skies, a lake spotted with herons and bound by a trail, and a primordial humanoid figure lying prone on the ground. If you happen by in the summer, be sure to catch an outdoor movie. There is always an interesting special collection in the red brick old museum – be it on M.C. Escher, Leonardo Da Vinci, Porsche cars, or Norman Rockwell.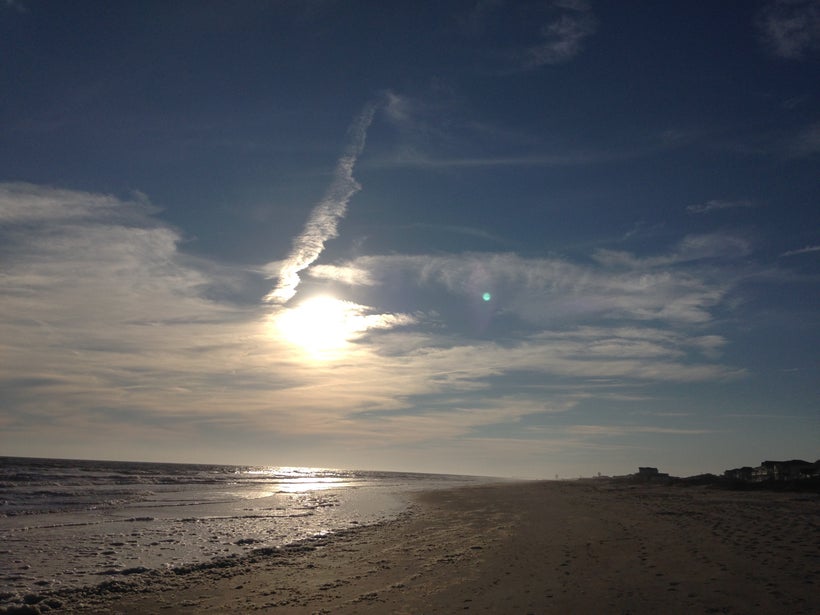 2. Beaches to the East; Mountains to the West
Raleigh sits in the center of two stunning opposites – namely, Wilmington and Asheville. Take a trip to Wilmington, NC for a bit of the slowed-down lifestyle typical to the Carolinas where breezes drift aimlessly and the blue skies flood across the horizon. With a quaint main street, unique meal options, and a big, bright, and beautiful nearby port on the sparkling intercostal waterway, Wilmington is a gorgeous day – or weekend – trip to slow down and enjoy the lazy North Carolinian sun.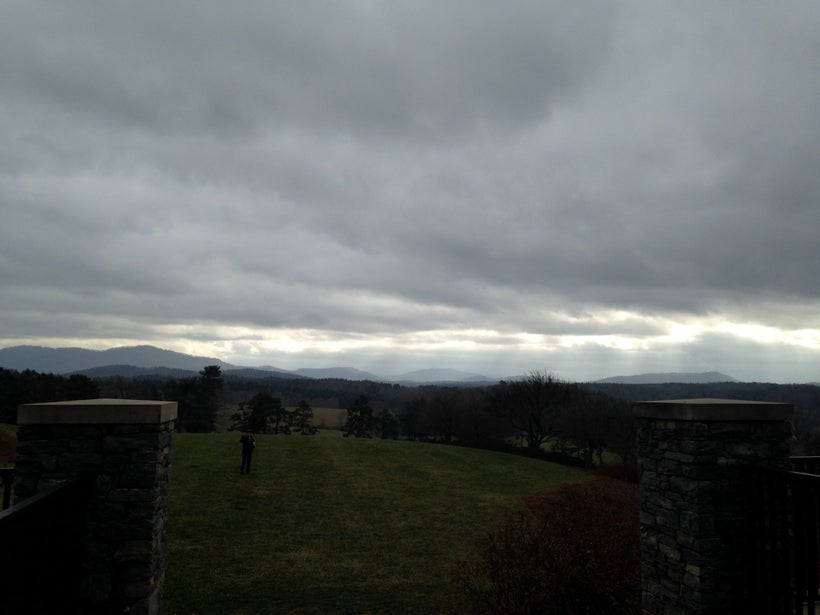 On the other hand, Asheville is kinetic, constantly moving, changing, morphing, buzzing with life and music and art. Asheville is home to artists of every sort – those who mold food into wonders, who ply metal or clay or glass to their will, who swirl and twirl paint into something undeniably real. Walk along the main street and step into the multitude of stores to truly understand this town, sample a chocolate here and there, wander through the stalls of creations in a converted department store, try on fanciful woolen designs to take away the mountain nip. Hike through the stunning Appalachians that reach blue into the horizon, stretching across every landscape; step into another era in the unbelievable Biltmore House.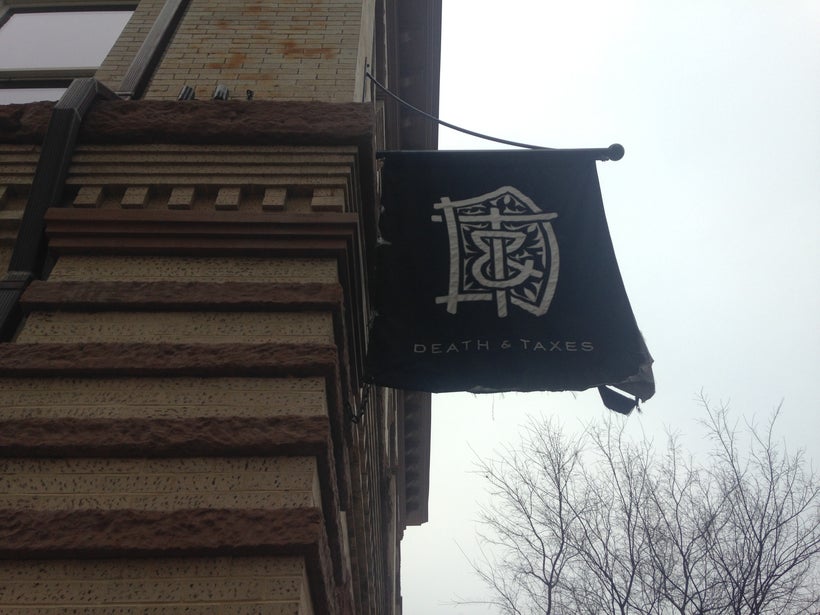 3. An Up and Coming Food Scene
North Carolinian chefs take southern soul and comfort, infuse a bit of modernity, fuse in foreign flavors, and add their own delicious twists. To truly understand the beauty of these combinations, all you have to do is read the menu and take a bite. Here is a sampling of four of my favorite local restaurants.
My favorite vegetarian restaurant anywhere, Fiction Kitchen is a brightly painted, eclectically decorated restaurant with creative cocktails, constantly changing fresh and locally sourced ingredients, and divine desserts. What more could you ask for?
Set in a Depression era restaurant with floral paintings, fresh wildflowers decorating the tables, and tall windows gazing onto the street-side, Capital Club 16 offers American classics with salutes to the European roots of many American immigrants during the early 20th century.
Founded by a Lebanese family that has lived in Raleigh for many years, Neomonde offers Middle Eastern favorites for take away or in-house dining. Favorites here include: sultry mjadarah (rice with lentils and topped with caramelized onions), creamy hummus, spiced salad black beans with chickpeas, thick labneh, and hot, straight-out-of-the-oven sesame pita.
Ashley Christensen Restaurants
Lastly, be sure not to miss a gastronomic adventure at any one of Ashley Christensen's five restaurants. Voted James Beard "Best Chef: Southeast" in 2014, her creations and assorted restaurants offer something for every palate.
Are you a native of Raleigh? Have you ever made a trip here? What are your favorite parts of North Carolina's capital? Let me know in the comments section!
REAL LIFE. REAL NEWS. REAL VOICES.
Help us tell more of the stories that matter from voices that too often remain unheard.
This post was published on the now-closed HuffPost Contributor platform. Contributors control their own work and posted freely to our site. If you need to flag this entry as abusive,
send us an email
.