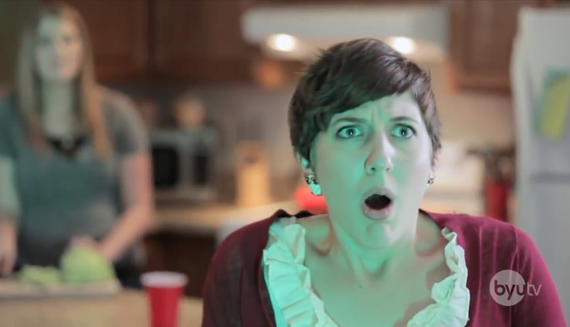 Why are traditional network TV shows racing to the Internet, more specifically Youtube, to publish content? The answer is simple. Here are some stats:
More than 1 billion unique users visit YouTube each month
Over 6 billion hours of video are watched each month on YouTube--that's almost an hour for every person on Earth
100 hours of video are uploaded to YouTube every minute
80% of YouTube traffic comes from outside the US
YouTube is localized in 61 countries and across 61 languages
According to Nielsen, YouTube reaches more US adults ages 18-34 than any cable network
Millions of subscriptions happen each day. The number of people subscribing daily is up more than 3x since last year, and the number of daily subscriptions is up more than 4x since last year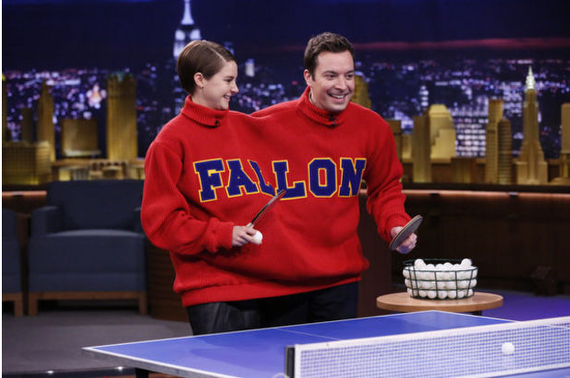 Big network shows like Jimmy Fallon's Tonight Show have seen huge lifts in viewership on Youtube. It makes perfect sense. There's a limit and ceiling to the growth of Fallon's audiece who will watch his show on TV. That means that there is also a limit to the inventory and advertising dollars his show can earn. But on Youtube, arguably a totally different audience and demographic, the growth (and ad potential) is limitless.
Case in point, meet the co-creators of the break out hit show Studio C, Jared Shores and Matt Meese.
Studio C can best be described as a clean version of SNL, a sketch comedy show produced in Provo, Utah under the BYU Television network umbrella. But don't let their clean cut, Middle America looks and "gosh darn" "oh my goodness" conservative roots fool you. They are a super talented bunch of really funny people.
They are proof, along with comedians like Jim Gaffigan and Brian Regan, that you don't need to walk the path of most Sitcoms and stand ups who use sexual innuendo and F-bombs these days to get a laugh. More importantly, entrepreneurs and biz peeps everywhere can take a page from thier playbook when it comes to tapping into new audiences, time zones and making money on Youtube.
Even without the help of the Internet, BYU TV's Studio C has impressive stats on a relatively niche Christian conservative cable network reaching about 60 million households. But when you fold in Youtube, things start getting interesting. Remember the Nielsen stat above? "...YouTube reaches more US adults ages 18-34 than any cable network." This is a significant opportunity for Jimmy Fallon and cable shows with great content like Studio C.
Here are 3 compelling reasons why TV Shows might want to head to Youtube:
1. There's no ceiling for audience, inventory or revenue.
Jimmy Fallon gets it. So do Jared Shores and Matt Meese. Even with respectable TV audience numbers, there's a cap. But Youtube allows these shows to reach new people, including a growing international fan base, that can't be accomplished through their current channel. Moreover, the cast of Studio C with presumably smaller paychecks than what Fallon earns, might be able to find incremental dollars or profitable side ventures with the help of Youtube via brand integration or other sponsorship outside of thier BYU TV deal.
2. More Freedom to Experiment
I'm not exactly sure, but to me sketch comedy seems both calculated and spontaneous. That is, you hope for the best with scripted and unscripted content but you never know how the audience is going to respond until you deliver the line. TV is kind of set in stone. There are also perimeters that must be kept. But Youtube is a place where a show like Studio C could incubate sketch ideas, news shows and use their growing 100k subscriber community like a focus group. Youtube is a great place to try things that might not work.
3. Cross Pollination
Both The Tonight Show starring Jimmy Fallon on NBC and Studio C on BYU TV are seeing a huge halo affect from their Youtube channels to TV and visa versa. Plus, it's common knowledge that Youtube is the number two biggest search engine in the world, second only to Google. But since Google owns Youtube, it get preferential treatment and there are massive SEO benefits and implications as content creators leverage Youtube to get discovered and use communities to amplify their message.
Watch the full episode of Behind the Brand with the co-creators of Studio C, Jared Shores and Matt Meese and learn a lot more about content as a strategy. As usual don't forget to subscribe to my Youtube channel. Leave me a comment or Tweet me @BryanElliott and join the conversation.
Popular in the Community