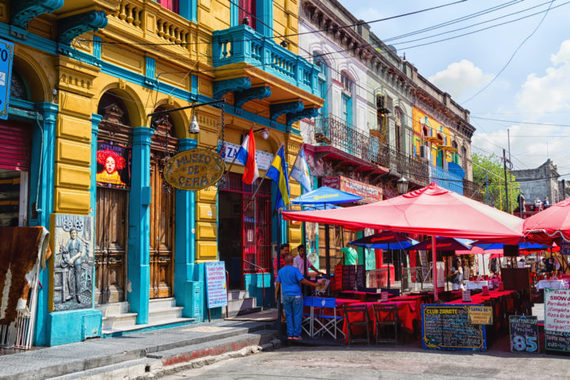 Whether it's a visit to the cosmopolitan capital of Buenos Aires, the mountains of Patagonia or the Mendoza wine region, Argentina has a lot to offer. The country remains a perennial favorite of Travelzoo employees and now is a great time to save money on a first - or return - trip.

No more VAT on hotel stays: As of Jan. 2, 2017, Argentina joins several other South American countries in waiving the VAT, or value-added tax, on hotel stays for international visitors. President Mauricio Macri announced the executive order by last September in hopes of boosting tourism to the country. The tax, locally known as the IVA ("impuesto al valor agregado"), equaled an extra 21% charge each night. The tax should not appear on most prepaid bookings, but if it does, the property will adjust your bill to remove the charge at checkout. If the tax appears on your bill and is not automatically refunded, you are entitled to request reimbursement.

No more visa fee: A temporary lift on the Argentina visa fee before the 2016 Rio Olympics (which saw the same lift for Brazil), this became permanent on Aug. 23, 2016. Now U.S. citizens are officially exempt from the one-time, $160 visa reciprocity fee, the same amount as paid by Argentinians to visit the U.S. That means if you've yet to visit - or can't find your old proof-of-visa printout (which is good for 10 years but is not attached to your passport) - there's no charge to go now.

No more "blue dollar": Up until Dec. 16, 2015, there was an unofficial exchange rate, known as the "blue dollar," in addition to the official exchange rate. That meant you could exchange your U.S. dollars at a streetside "cambio" and get about 13-15 pesos for each U.S. dollar (instead of 8-9 pesos at a bank). Savvy travelers would then pay in cash upon arrival. Now that there is hardly any difference between the official and unofficial rates, travelers who shied away from on-the-street exchanges can get a fair exchange rate when using an ATM or credit card.
Morgan Ashley Parker is a deal expert at Travelzoo and based in New York. Travelzoo has 250 deal experts from around the world who rigorously research, evaluate and test thousands of deals to find those with true value.
Popular in the Community