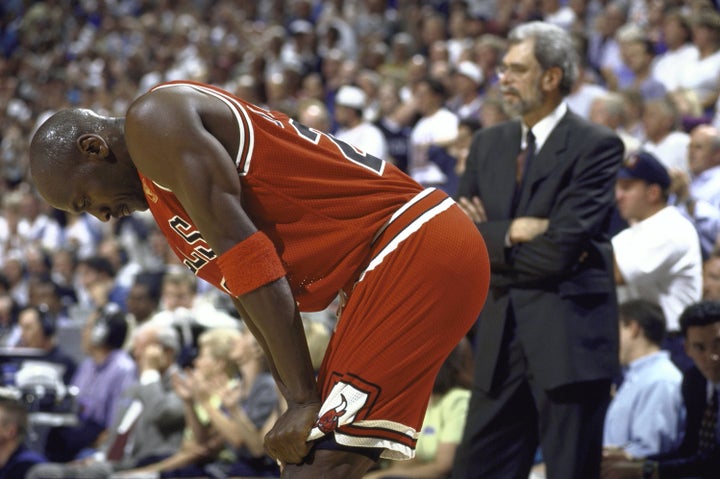 Athletes have long been known to embody specific traits that can be very useful in various aspects of life. Some of these traits include persistence, grit, confidence and competitiveness. The different skills that athletes naturally gain through years and years of playing their respective sport, has equipped them to be able to navigate through the daily challenges of life. These "transferrable skills" often give athletes an edge over most non athletes when it comes to certain situations. Though, the one skill that seems to stand out more than others, is the ability to deal with and handle failure.
Athletes usually endure failure better than anyone else because they experience so much of it throughout their athletic careers. By nature, athletes are goal driven; they often set high, specific expectations and goals to obtain awards, as well as championships. At one point or another, they are unsuccessful at achieving the goal(s) they set; which can be considered failure. All athletes handle failure differently, but almost all eventually learn through it in some way. They persevere and continue to perform, despite experiencing failure.
After all, it is said that the true measure of an athlete's character and ability, is in how they handle themselves in the face of adversity or failure. Every single person experiences failure no matter the circumstance, but like Rocky said: "It is never about how many times you get knocked down. It's about whether or not you get up afterwards."
Below are several things that we can learn from athletes failures.
Failure allows reassessment and feedback. It's life's greatest teacher. Successful athletes who experience a lot of failure in their career, are often some of the most successful because they are able to reevaluate why they didnt reach their goals, change direction and move forward. Failure is simply just feedback for what you need to do next time in order to be successful. It helps you analyze what went wrong in any given situation and take measures for getting it right next time. Babe Ruth, one of the greatest baseball players of all time, set the record for the most home runs in a season. In the same season, he also struck out more than any other player in Major League Baseball. According to the Seattle Times, he struck out 1,330 times over his career; however, he was able to rise above his failures to hit 714 home runs. For Babe Ruth, failure was just feedback, telling him what he needed to do in order to be successful in the long run.
Failure brings about resilience and mental toughness. Resiliency is the ability to bounce back from any type of adversity or how to adapt in a disruptive situation or occurrence. Mental toughness is the ability to consistently perform toward the upper range of your talent and skill regardless of competitive circumstances. In athletics, these both can refer to trials due to injury, critics or fans, weather conditions and other uncontrollable variables. Most often it implies experiencing failure in some type of way. Resiliency and mental toughness instill that "Never give up" attitude in athletes and pushes them through to reach their goals. The greatest athletes continue to be resilient and mentally tough despite the obstacles they face. Lebron James and the Cleveland Cavaliers, were down 3 games to 1 to the Golden City Warriors in the 2016 NBA finals. Although, the series seemed out of reach, they gained resilience and mental toughness, coming back to win the series 4-3 and ending the season as the 2016 NBA Champions.
Failure is the only way to succeed. We only grow or reach success out of being in uncomfortable situations and that's exactly what failure is. Failure is downright uncomfortable and never feels good. It certainly hurts a lot to lose and fail, but regardless of the emotional toll it takes on you, it is the quickest way to learn how to win. Take legendary NFL coach Tom Landry, for example. As the coach of the Dallas Cowboys, Landry led the team two Super Bowl victories, five NFC Championship victories, and is one of the most winningest coaches of all time. He is also widely known for having one of the worst first seasons on record, not winning a single game. In each of his next four seasons, his team also recorded five or fewer wins. He failed repeatedly and that is largely why he is known as one of the greatest coaches of all time. Even Michael Jordan is quoted by saying: "I've missed more than 9000 shots in my career. I've lost almost 300 games. 26 times, I've been trusted to take the game winning shot and missed. I've failed over and over and over again in my life. And that is why I succeed."
Athletes who fail over and over, only to eventually succeed, are the ones who resonate the most in our hearts. They are the ones who we cheer for the hardest and the ones who give us hope that anything is possible, regardless of how unachievable the goal might seem. When these type of athletes succeed, it shows us that failure is never fatal and that it is okay to not get it right the first time. We may not always realize it, but athletes inadvertently teach us about how strong we are and what we are able to accomplish if we keep pushing on. Most of all, athletes teach us that even if failure is in sight, going through it is the only way to reach the plateau of success.
Malcolm Lemmons is a former athlete turned entrepreneur, author and speaker. He now uses his experiences to help athletes transition through different phases of their careers and prepare for life after sports. To check out more from Malcolm, connect with him on Twitter, & Instagram @MalcolmLemmons
Support HuffPost
The Stakes Have Never Been Higher
Related
Popular in the Community