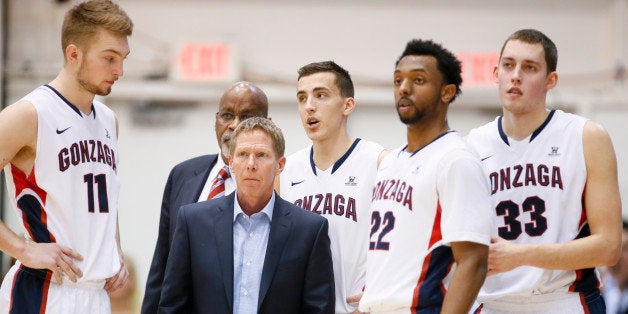 Ready or not, Mark Few's Gonzaga Bulldogs have achieved national status. No west coast team not named Arizona and arguably UCLA have been more successful since the late '90s, and yet Gonzaga has not once been to a Final Four. As a result, the program is often seen as an underdog, a perception that it only reinforced in 2013 when it lost as a No. 1 seed to Wichita State in the round of 32. But this season might be Gonzaga's year, as Few has arguably his best and most athletic roster, and their only loss so far has been by 3 points to Arizona at the McKale Center, where the Wildcats have won 36 straight.
Here are three reasons why this could be the year the Zags make their run at the title: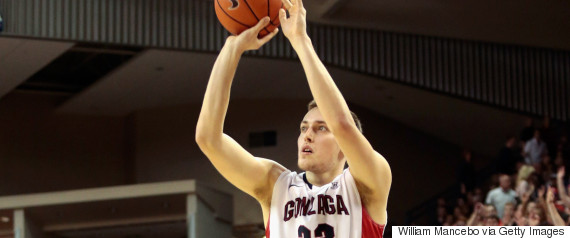 Okay, so they can't match Kentucky's front-court athleticism, but who can? But as the saying goes, if you can't beat them, acquire their players. And a change of scenery has only helped UK transfer Kyle Wiltjer (above). Few hasn't had a go-to big like this since 7-footer Kelly Olynyk.
At 6-foot-10, the former McDonald's All-American and SEC Sixth Man of the Year is a matchup nightmare who shoots 47 percent from 3. Wiltjer has also added a bona fide post-up game to his repertoire. While not a shot-blocker or an elite rebounder, his ability to spread the floor and take over games (45 against Pacific, 24 versus UCLA, 32 versus Georgia and he almost single-handedly beat Saint Mary's) will be a crucial factor in the tournament.
Wiltjer is joined by 7-foot-1 Polish import Przemek Karnowski, a lumbering left-handed center who can score on the block and protect the rim somewhat. Finally, there is the rangy 6-foot-10 Domantas Sabonis, the son of Arvydas Sabonis. The freshman forward is the youngest player to debut in Spain's top pro league, and gives Few the flexibility to go small when he needs more speed.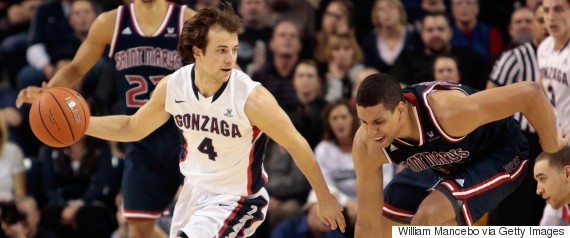 Great guard play, especially from upperclassmen, wins out in March. And Gonzaga has a terrific lead guard in senior Kevin Pangos (above). Despite significant foot problems throughout his career, Pangos will leave Spokane as one of the most accomplished players in the program's history. He has never shot less than 40 percent from 3, or less than 81 percent from the free-throw line. He doesn't turn the ball over and he loves to take -- and make -- the big shot.
Pangos is flanked by fellow senior Gary Bell Jr., a splendid two-way guy who makes 3s and can guard the opposition's best perimeter scorer. Bell's numbers (8 points per game, 2 assists) won't wow you, but he provides a level of toughness and grit.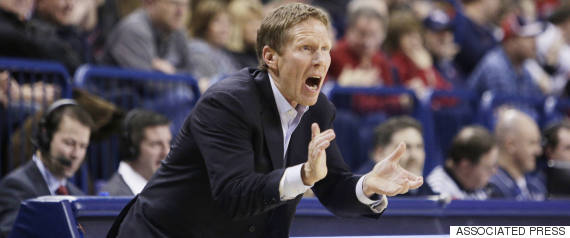 At 52 years old, Few isn't exactly Coach K. He has never been past the Sweet 16, and his most memorable March Madness moment was his team's epic 17-point collapse in 2006 against UCLA.
But Few probably doesn't get enough credit for a guy with the highest winning percentage among active coaches since 2013. The caliber of Gonzaga's opponents during that period discounts that statistic somewhat -- but winning at that level is still impressive. And the Zags just clinched a share of the WCC's regular-season title for the 14th time in 15 years. The league ranks as the seventh-best nationally, per KenPom, ahead of the Atlantic 10, the American Athletic Conference and Missouri Valley.
Few has experience coaching at this level, and has been circling the periphery for some time. Regardless of Gonzaga's ranking going into the tournament, Few and his team appear to have the talent -- it's just a question of whether they can finally break through.
Email me at jordan.schultz@huffingtonpost.com or ask me questions about anything sports-related at @Schultz_Report and follow me on Instagram @Schultz_Report. Also, be sure and catch my NBC Sports Radio show, Kup and Schultz, which airs Sunday mornings from 9-12 ET, right here.
Calling all HuffPost superfans!
Sign up for membership to become a founding member and help shape HuffPost's next chapter