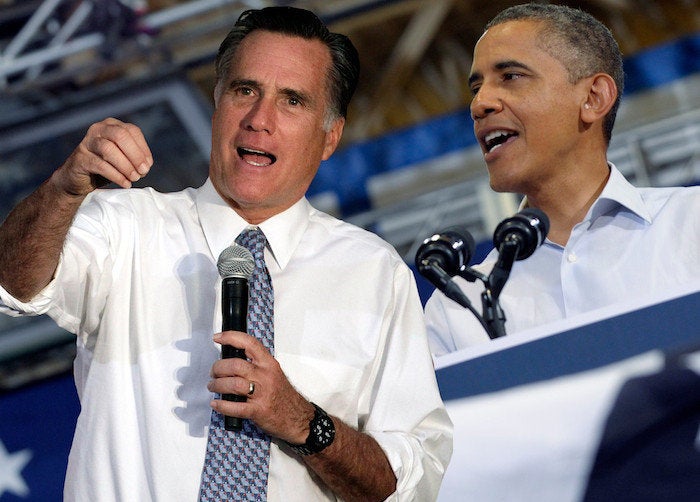 Election day is one of the most exciting days of the year. Our nation comes together to elect a leader who will represent us on the global stage for the next four years. We will elect a leader that will stand for our rights as citizens, students, employees and employers. We will elect a leader that will hopefully keep their promises. Sounds like a big decision, doesn't it?
It is a big decision, and this election marks a pivotal point in our nation's history. Currently, there are two very distinct paths our country will choose from and it is more important than ever to cast a vote in this election. I wish I could vote, and if you were not planning on going to the polls this election, let me help you reverse that decision:
1) First of all, voting is your right; use it! Voting is the opportunity to contribute to the political process, and the system was created to work best when everyone participates. Therefore, using your right to vote is not just an addition to the voter turnout statistics published by every major media site (which consistently show seniors as having the highest voter turnout -- time for the youth to pick it up). Your vote actually matters and the nation wants and needs to hear your opinion. We live in a democracy (a term used lightly in our society). A democracy is a system of government in which the entirety of the population participates. So, participate!
2) You have an opinion on the issues. There is no way you have been able to watch these debates without responding to the TV as if the candidates could hear your opinion. The candidates represent two polar opposite views on issues like women's rights, immigration, healthcare, education and taxes, and you undoubtedly have some opinion on it. As a voter, you will be sharing your opinion on questions like: Who should be getting tax breaks? Should the government help fund education? Should illegal immigrants be allowed to stay in the United States to continue their education? Your opinion must be heard. As a minor, I can advocate for issues that are personal to me and I can educate myself of the issues that will affect my future, but I cannot vote. As a legal adult, you must go to the polls and help shape the future of our country.
3) The local elections matter, too. We do have a presidential election every four years, but when you go to the polls you will also be voting for your local representatives. It is so interesting that voter turnout has a significant spike during the presidential election, which is a result of the extensive media coverage, but many citizens don't realize that some of the most important decisions made in this election will be a result of who gets elected as Senators, Representatives, and local officials. So, if you are not excitedly supporting either of the presidential candidates, know that your trip to the polls is a multipurpose event.
Remember: voting is your opportunity to join the numerous American citizens in their quest for a better America. Plus, watching the results of the election will be more exhilarating to the individual who voted. Go cast your vote!
Calling all HuffPost superfans!
Sign up for membership to become a founding member and help shape HuffPost's next chapter