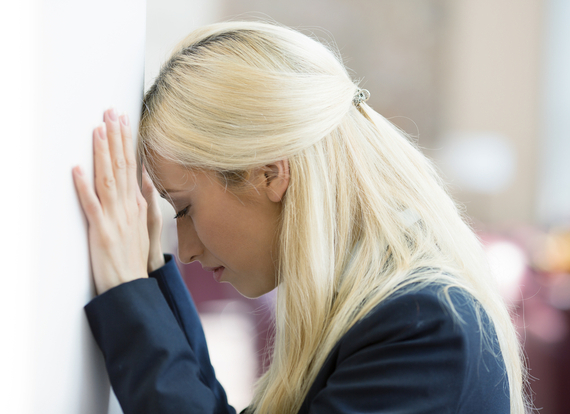 Merriam-Webster defines tactics (tac·tics \ˈtak-tiks\) as the art or skill of employing available means to accomplish an end. It can be more simply defined as systems or methods for reaching a goal.
Nothing defeats goal setting more than living with regret. Regrets have a way of embedding themselves into your subconscious and magically re-appearing at the most inopportune time. They usually turn up at the first hint of difficulty.
The good news is there are three ways to combat regret and reverse the negative impact it can have on your goals this coming year.
1. Forgive yourself.
We are all human and we all make mistakes. The simple truth is, we will continue to make mistakes for the remainder of our lives. The key is to learn from the mistake and move on.
Too often, we dwell on past mistakes. It seems the bigger the regret, the more likely it is that we will carry it with us for many years. But forgiveness eliminates a lifetime of past regrets and even future mistakes.
This is evident when we truly forgive someone who has wronged us. That forgiveness frees us up to go about living out the rest of our lives. So it is with others, it is also with ourselves.
In order to reverse the regrets we have from our past, we must forgive ourselves first. Try this tactic out and free yourself up to crush your goals in 2016.
2. Train your brain to consistently think positive.
Call it the power of positive thinking or having an optimistic mindset; either way, exercising these mental muscles is a sure way to reverse past regrets.
Conversely, negative thoughts can have an equally adverse effect. James Clear shows the contrast between both sides in his HuffPost blog.
Put this tactic into action by writing out the biggest desires you have for your life. Be specific. Afterward, spend some time in silence imagining yourself enjoying these things. Then write them down again and include all the additional parts you left out originally.
Repeat this process every day and shift your thinking to a positive future instead of a regretful past.
3. Finish what you start.
As easy as this sounds, people struggle every day with completing projects that they start. It often relates to completing multiple tasks necessary to reach a goal.
There is a distinct difference in periodically re-evaluating your goals and making a shift in the tasks related to those goals vs. deciding to give up when the first challenge comes along. The latter of which gives birth to regret.
Every time a project or task is abandoned prior to completion, an opportunity for future regret is born. In addition to the negative effect this can have with family, friends, or co-workers, the internal conflict can wreak havoc as these occurrences add up.
One specific tactic can help with finishing what you start. Break down large tasks into small bite-size manageable chunks. Each step of completion will provide momentum for completing the next step. Before you know it, you will have reached your goal.
A great Entrepreneur.com article by Adam Toren lists five steps to accomplish this.
You don't have to continue to live with past regrets. You can start to reverse them today. First, forgive yourself for past shortcomings. Second, change the way you think by keeping negativity at bay. Finally, develop a habit of reaching your goals for 2016 by completing one small task at a time.

What tactics do you recommend to push beyond past regrets?