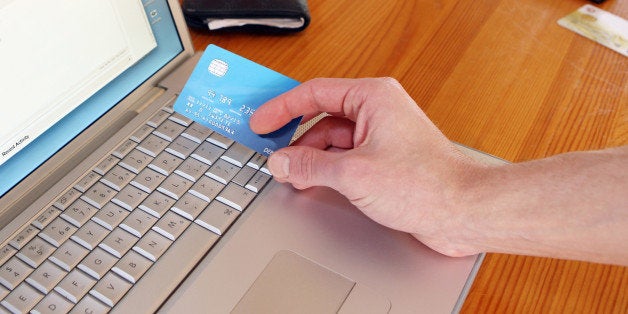 Ever since the retail market of the Web exploded, the expectation was that brick and mortar was doomed. For some stores, such as Borders Books and Music, it met its fate as Amazon.com marched across the bookstore landscape and chewed up most of what was in its path.
However, for the rest of the industry, the lines blurred between online and offline sales and the numbers have never been better. In fact, new mobile technologies are sending more people into stores looking for deals with the same discounts they would get online without the wait.
Online retail still smaller than offline
According to Price Waterhouse Coopers Strategy&, online retail sales still only accounts for about 8 percent of total retail sales. The major sectors that remain untouched are automobiles, gas stations, and food which are items that don't necessarily do well online as we learned with the death of WebVan all those years ago.
Still, these categories play a major role for almost half of total retail sales. The reality is that the larger the growth of using retail technology for online sales, the better it is for some the retailers.
More and more the lines are being blurred as physical stores cross over to using QR codes, barcode applications and apps that will tell a customer what's on sale as they walk through the door. In addition, customers can order online and pick up their items when it's convenient. Even as e-commerce thrives, it is becoming increasingly difficult to distinguish an online sale from an offline one especially with new low-level Blue Tooth technology advising buyers as they browse the aisles.
Mobile Channel Consumerism
As Computer Weekly points out, retail cross-over sales will evolve in unpredictable ways. Consumers are savvy and as long as they believe they are getting a good deal, they will go where the sales are armed with the tablets and smartphones, retail apps, Pinterest, Instagram and anything else that will get them the best price and sales information available even before they enter the store or order it from their smart phone. Retail shoppers are moving so easily among channels that it's a waste of time to try to pinpoint the share of online sales in total retail revenue.
To succeed in the global retail market, retailers should:
1. Invest in new digital services: Beyond iBeacon, even within retail categories (jdpower.com) companies like General Motors are reaching out to embrace the online customer. In order to attract more car buyers who research online, a consumer can search, select, arrange financing, and purchase a car over the Internet -- and have it delivered to their doorstep by a GM dealer.
2. Consumers want convenience: The virtual store, physical or online, is now more of a distribution center, pickup sites, and return locations. The reverse is true as Amazon will be opening its first physical store in the heart of New York City.
3. Reallocate your resources: Calculating where a sale came from will require new methods of coding. Where did the sale originate? With the lines being blurred, retailers need to make the online experience ever more robust with better functionality, user-friendly interfaces, enhanced content, data collection and analytics, price modeling, and advanced customer communications.
The future is bright for physical retailers who are willing to revamp their technology to take advantage of the growing numbers of customers looking for the best deal whether on the ground or in the cloud.
Calling all HuffPost superfans!
Sign up for membership to become a founding member and help shape HuffPost's next chapter