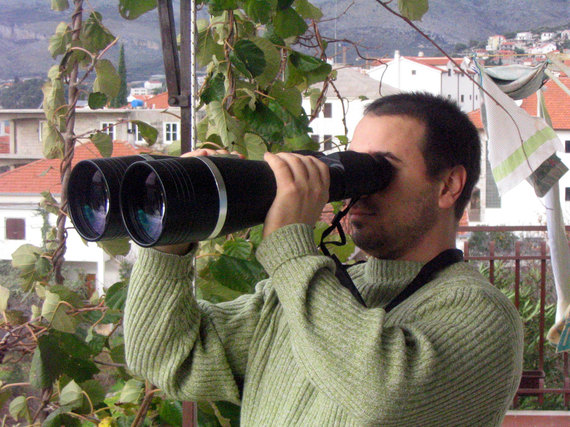 Prospecting isn't only in business but it's one of the most important things in life. Every opportunity I've received whether a job or customer has come from prospecting and building relationships.
In this article, I'm going to share with you the three prospecting strategies that have helped me generate thousands of dollars in new business in shorter time than traditional prospecting advice.
Let's be clear - prospecting is difficult. Actually, it's very difficult but also integral to a building a sustainable business. It's difficult because most people don't have the patience to build a relationship.
I wrote this article for people who are still trying to find work and salespeople who are prospecting for leads but falling short. Either way, the mindset is the same!
People buy things. People buy services. People buy your products. You're not selling to a company. You're actually selling to a person. There's somebody in an organization that has to write the check.
People generally write checks for products & services that will benefit their business. They're doing it because they want to improve their current situation and circumstances. As a result, your prospecting should come from a position of service or problem solving mindset.
The importance of prospecting from abundance
Several years ago, I worked with someone with whom I had trouble getting along. The working relationship had deteriorated to the point I wanted to leave for other job opportunities. Because of that job situation, I became desperate to find a new job.
When we get desperate we start making poor decisions. When we get desperate we start thinking about the things we don't have and the things we need versus thinking what we currently have.
When you're desperate you take the job that may not be the best fit in the long run. When you're desperate, you take troublesome clients, bad customers that complain and clients who don't pay their invoices on time.
Being desperate keeps you from building meaningful relationships and solving your customer's problems because you only focus on the money! Being desperate is dangerous to prospecting.
Here are the three prospecting strategies that have helped me generate thousands of dollars in new business in shorter time than traditional prospecting advice.
1. Identify exact person you need to speak to.
The actual name of the person, title, social profiles etc. I'm talking about specifically who do you need to talk to. I have a better chance of having a successful conversation that could lead to a success business relationship if you take the time.
2. Think Social Media as multiple connection points!
Once you've identified your prospects, connect with them on their social profiles including Twitter and LinkedIn. If you're looking for a particular job and you know that the person you need to speak to in HR is Jane Smith, well find Jane Smith on other social platforms and connect with her. I call it the importance of having multiple touch points.
You want to have multiple touch points with people especially if you're in a situation where you're trying to connect with them, because this is what happens when you have multiple touch points. You'll send them a message like, "I'm trying to reach out to you, hey good to connect with you so do you have a great opportunity?" They'll find you in other areas as well.
When you provide enough information from a variety of sources, people tend to be more comfortable speaking with you. When someone doesn't know you, they'll think: "Who is this guy? Who this woman? Are they trustworthy?"
They ask themselves all this questions and instinctively that's just how humans are, but if you have the ability to provide information about who you are what and what you do from multiple touch points, you have an opportunity to alleviate their concerns.
They see you on Twitter, they see you on LinkedIn, they see you on Instagram, they see you on Facebook, they see an article you wrote, they see somebody else talking about you, liking your content, then that literally lowers their guard and it makes them more likely to interact with you.
3. Position yourself as a Solution Provider.
No one wants to be sold but they want their problems solved.
As Gary Vaynerchuk has said, "People's BS meters are very refined!"
Can you solve a person's problem? The minute you can solve a person's problem you've increased the likelihood of them doing business with you and cutting you a check.
That my friends will be the difference between you making money to build your business and those salespeople and entrepreneurs who don't build their business.
If you want to learn more about improving your customer service, employee improvement, sales training strategies that increase the bottom line visit EKAnomics.com
Follow Ebong on Instagram, Twitter and SnapChat: EbongEka
Recently named one of the top leadership experts to follow online, Ebong Eka is a certified public accountant and keynote speaker on leadership and sales.
Ebong gives real life-practical solutions, tailored to the everyday person, that can be implemented to achieve peak performance in life and within organizations. Ebong is a leadership and customer service, and small business expert who regularly appears on MSNBC, Fox News, Fox Business Channel, NBC and CNN. Ebong is also an accomplished TEDx Speaker, motivational speaker, Huffington Post Small Business Blogger and Office Depot Blogger.
Ebong is also the author of the book, "Start Me Up! - The No-Business-Plan Business Plan", published by Career Press!
REAL LIFE. REAL NEWS. REAL VOICES.
Help us tell more of the stories that matter from voices that too often remain unheard.