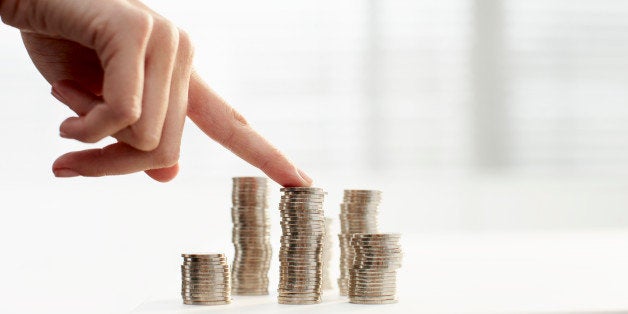 You know the scene from the movies: A young man has a great idea for a new business. He slicks his hair back, scrubs his shoes clean and puts on his dad's best suit and tie. He walks down the street to the local bank to ask for money, tells his business idea to the bank manager, and walks out with an envelope full of cash.
If only it were that easy.
Sometimes, the bank isn't the best option, and thanks to the internet, it can actually be easier to get a small business loan online. But just because it's easier, doesn't mean it's always the right option. The important thing to note is that an online loan WILL be more expensive than a bank loan, but for some situations, it can be the best option.
Here are three scenarios where you should consider an online business loan.
1. You Don't Want to Mess With a Bank Loan Application
There's a reason online lending is more popular than ever. As a result of the financial crisis, traditional bank lenders are more restrictive and stringent on who they loan to than before. In fact, it's not uncommon to meet with a banker about a loan only to be asked for stacks upon stacks of documents, paperwork, and financial reports -- all to then be denied.

The Small Business Administration provides a list on their website of typical documentation for small business loan applications, such as:
Professional Business Plan
Professional Resume
Income Tax Returns
Personal Credit Report
Business Credit Report
Past 3 Years of Tax Returns
Past Year's Bank Statements
Financial Statements
Collateral
Business Licenses
Incorporation Documents
Leases & Contracts
This is not an exhaustive list, and the required documentation can vary by bank, loan type, and your specific industry. And once you have all the documentation ready, you never can be sure how many people will need to review it, and how long that could take.
Considering the length of these lists, it's easy to understand how traditional business loans from banks may leave a significant portion of small business entrepreneurs to pursue other options. After all, most small business owners are already engaged in 14-hour days and 7-day work weeks trying to help their businesses succeed. It's tough to also find time for all that paperwork.
2. You Can't Get a Bank Loan
Even if you do make your way through the bank's exhaustive loan application, there are a number of reasons that small business owners may not be approved. Here are a few common reasons that you may not qualify for a bank loan:
You can't meet the typical time-in-business requirement.
You have a blemished personal credit report.
You can't produce what a bank deems sufficient collateral.
You operate in an industry that a traditional bank cannot service.
Your revenue, profits, or cash flow don't meet their requirements.
The good news is that compared to the stringent requirements of traditional banks, the requirements for online alternative business loans are much less severe, allowing you options that did not exist a few years ago.
Sometimes unexpected, short-term cash constraints or cash-flow mistakes occur in small businesses, and especially in startups. For example, it's not unlikely to for a new small business owner to overspend in the startup phase, or to be caught off guard when seasonal dips hit harder or drop lower than predicted.
Sometimes, a quick loan may be just the right solution. But because the approval process for traditional bank loans is not exactly "quick," these aren't the ideal cash-flow solution for most small businesses.
With an online business lender, on the other hand, you can complete your loan application in hours if not a few minutes, and have cash in your hand in days.
However, fast cash is expensive cash, so any loan that gets funded so quickly comes at a price. Make sure you have a clear plan on how you'll pay this loan back. These types of loans usually work best when they're tied to a revenue-generating opportunity.
I still think it's prudent to start your loan search at the bank unless you need cash quickly or are willing to pay a little bit more for convenience. However, if you're denied by the bank, don't have the time to go, or don't want to bother with extensive applications, an online loan is your next best bet.
Related
Popular in the Community