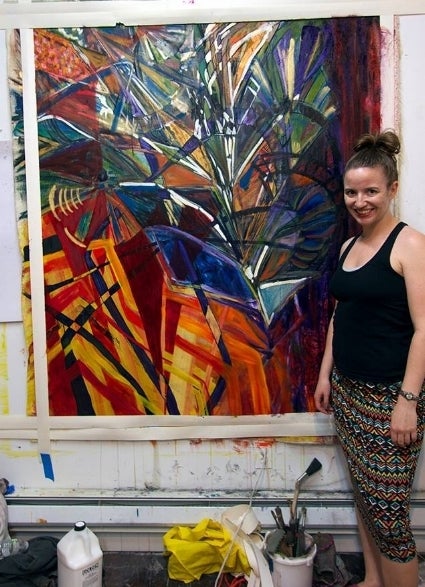 Like many artists in New York City, Erin supports her creative career by seeking residencies and grants. Sometimes the number of people she is competing against is small, say 50 - 60. Sometimes the competition for a limited number of grant dollars can be fierce with over 1000 people in the mix.
It can be really tough to put together a life around being artist. Many emerging artists run from one freelance job to another so they can carve out precious studio time leaving almost no time to write proposals and grant applications or cook dinner.
How do you land residencies and get grants? Is there a closely guarded secret that other artists know and won't share? Does someone have the perfect proposal that sails to the top of the YES pile over and over?
What Erin and other successfully funded artists have in common is a different approach to being an artist in the world. This approach and way of thinking is common to every successful artist and creative entrepreneur I have seen over the past decade as an arts funder.
If you are asking to yourself, "What if I'm not a writer, will that knock me right out of the running?" or "Who's going to take me seriously? I'm just a beginner, nobody knows who I am." or "Wow, this is a lot of work, where do I start?"
I have good news for you. Everyone has the same concerns, no matter how cool or smart they look. And these questions have very little to do with whether or not you will succeed.
When you are applying for a grant, a residency or pitching a project, what makes people say YES to you is your mindset.
Here are 3 simple mindsets that will immediately set you apart from the rest:
Your poetry, your music, your art is for someone else. Not you.
Think of yourself as part of the service industry and place the needs of the customer before your own. Talk about how someone will feel listening to your poems or music. Paint a picture of what effect or change will happen to a person experiencing your art. This is a subtle but powerful shift in how you position yourself to your audience and to your funders. Show a funder you care about who they care about by creating art for them. That you can be a great partner, not just a great grant applicant.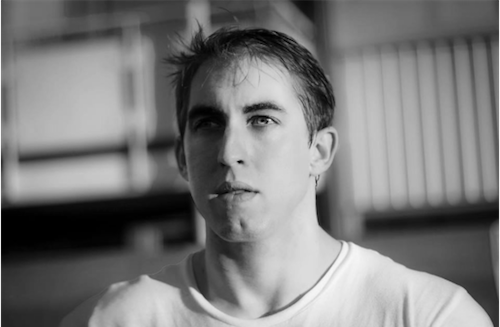 Brian Sonia-Wallace, the recent winner of the Mall of America's writer-in-residence, says that his poetry is for someone - someone other than him. He plans to write 125 poems on an old school Corona typewriter that will be inspired by the mall shoppers and their experiences. The mall representatives said this idea "stood out as creative and engaging." For his Amtrak residency, he proposed the idea of sharing his work by setting himself up with his typewriter in areas where people could talk to him and using social media platforms.
There is a wonderful Jewish word, Dayenu, which means, "that would have been enough". It is also a Passover song that expresses greater appreciation for blessings.
Don't stop at Dayenu. Go for delight. Make something that startles people by going beyond what they expected. People are attracted to joyful experiences. They want that in their lives and if you are the one who can deliver this, they will want more of you which can often open up unexpected opportunities.
An artist applying for a major public art commission had an idea that was very similar to another finalist. He presented a vision of how people walking past his piece, a wall of colored glass, would be bathed in constantly moving colors as day moved into night transforming their everyday commute into a journey of light. Then he actually lifted a sheet of glass to the window and instantly put all of us in that moment he described for us.
That was amazing. We were so delighted we gave him the commission on the spot.
Which means don't stop at NO. Go for everything. There are so many reasons behind a NO that have absolutely nothing to do with you as a talented, qualified artist.
For example, you may be a composer who lives in the midwest with a terrific project that checks all the boxes, pushes all the right buttons and doesn't get funded because last year they funded midwest artists and this year they want to fund east coast artists. Or they want to fund sculptors. If it is a private or family foundation, sometimes it is simply because Uncle Phil started kayaking and decided to fund water conservation projects this round instead of music.
My advice? Toss NO over your shoulder, save your draft for another time and keep going. Again, it is not about you. It is about them.
You will find yourself in much more creative and positive places if you embrace these mindsets. Like a hotel, or a mall or an awards ceremony.
But whereever you are, your career will attract all kinds of opportunities, success and people who want to be part of what you do because your energy is different.
Believe me, people will notice.
Hoong Yee is a writer who draws. She is the author of Rabbit Mooncakes, a children's picture book and the Executive Director of the Queens Council on the Arts. Hoong Yee is married to a nice Jewish boy and they live in Rockaway Beach, NY with their family. Visit her website at hoongyee.com
Popular in the Community