Audiovisual (or AV as it's commonly referred), has two primary ingredients: audio and video. And yes, while it does encompass so much more, we'll focus on the visual side of this ever-changing industry.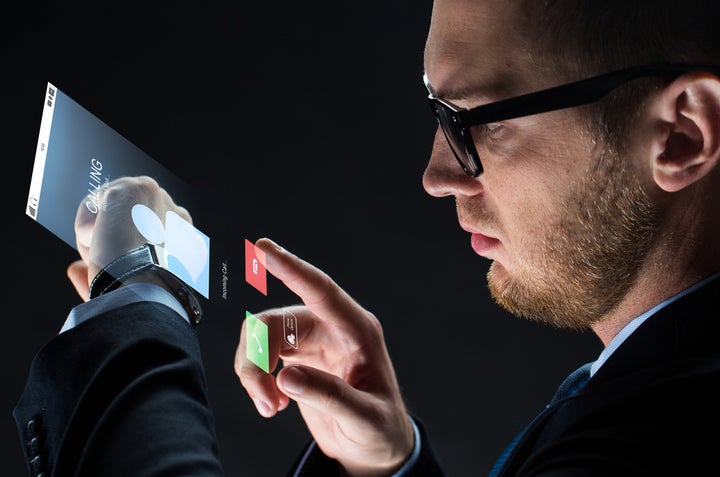 Look around and it's no wonder why visuals have and always will have a significant impact on the AV industry. From display advancements to the surge of virtual video, it's in our DNA.
Let's take a look at where we're at and where we headed and the impact video will have on the audiovisual industry moving forward.
1. VaaS (Video-as-a-Service) Adoption Will Continue to Drive Industry Opportunities
Right of the bat, cloud video conferencing and collaboration come to mind. Why? Because the technology of human-to-human visual connectivity has shown to have a positive impact in virtually every area of business from operations to sales.
While VaaS is not a brand new technology, demand is increasing every year. End-user adoption will continue to drive cloud-based video opportunities for manufacturers and VARs into the foreseeable future.
How AV VaaS Benefits End Users:
simple to deploy
scalable and cost effective (low barrier to entry)
enables easy collaboration & content sharing
cross-platform functionality
global coverage
and much more!
Videxio CEO, Tom-Erik Lia, had this to say, "We believe that video should be at the heart of every conversation. The technical complexities, inflexibility, and cost associated with organizations having to own and operate their own service have prevented this from happening. Video-as-a-Service [from Videxio] provides an easy way to buy and use video without any upfront investments. It also ensures interoperability with what the customers already have (e.g. Microsoft Skype for Business, Cisco video hardware, mobile devices, audio conferencing) to ensure they can use existing workflows".
Connecting and collaborating via video is and will continue to be crucial in the evolution of the AV industry.
2. Online Sales & Marketing Videos Must Meet Consumer Demand for Internet-Based Video Consumption
Online video consumption is simply staggering. With the proliferation of online media channels and video apps, it's evident that demand has never been higher.
In fact, according to statistics:
1/3 of all online activity is spent watching video
90% of users say that product videos are helpful in the decision process
Due to the high level of consumer engagement, 92% of B2B marketers use video in some capacity in their marketing campaigns (of which 73% report positive results to their ROI)

The numbers speak for themselves.
While the audiovisual industry manufactures, integrates, and uses displays to show video, more effort in creating content (specifically online video) needs to be made in order to capture the eyeballs and interest of the consumer.
Sales and marketing teams can benefit from leveraging online video as a form of branding, for consumer education via webinars, lead generation thru social media ads, and event live streaming (Facebook & Youtube) as part of an awareness campaign. All of these methods fit somewhere in the prospect-lead-customer funnel.
By adopting a video first sales and marketing strategy, players in the AV industry will continue to remain top of mind for many years to come.
3. Video of the Future Could Be the Next Disruptive Technology
Soon, there will be a place where Virtual Reality and Augmented Reality cross paths with Retina Projected Imaging. At this intersection, the future of video will exist. This amazing video based technology, better known as Retinal Projection, is right around the corner.
Imagine an encountered experience unlike any other; whereby efforts designed to bend technology actually enable digital and physical worlds to come together in a very personal and social way.
The company has already attracted big investors like Google, with an estimated value just north of $5 Billion. While no official launch date has been reported as of yet, with this much money on the line, it's not a question of if, but when.
Which raises the following questions. How might this technology impact the audiovisual industry? What opportunities might evolve with this next wave? Are AV companies thinking long-term to position themselves to take advantage of what's coming?
If the answers to these questions are met with utter silence... it may be time for a reality check and a true assessment of how companies within the industry are preparing for what's on the horizon.
It's obvious that this could be a potential game changer in the event technology space but how might it impact other applications? Will this technology enable future opportunities? And, with the exception of projection mapping, is it the beginning of the end for traditional displays as we know them?
Edward Tang, Co-Founder & Chief Technology Officer of Avegant, a mixed reality company, said "I wanna be able to hold something in my hands, bring it up close and see all the amazing detail ...this is a fundamental limit of current displays, that's holding back the entire mixed-reality industry."
The future will tell the story of how these video technologies impact the more traditional audiovisual space.
Video has yet to reach its peak. The landscape of the future is ripe with opportunity to leverage video in several different ways within the audiovisual industry.
As stated earlier (and re-stating the obvious), video is a key component within audiovisual as a whole. With that said, the future of the industry will be defined by how companies choose to take advantage of it.
*In full disclosure, Videxio is a client of Video Social Creative, the brand founded by the author of this post.. The aforementioned quote is reflective of their thought-leadership in the industry and is not an endorsement of their services.
Related
Popular in the Community