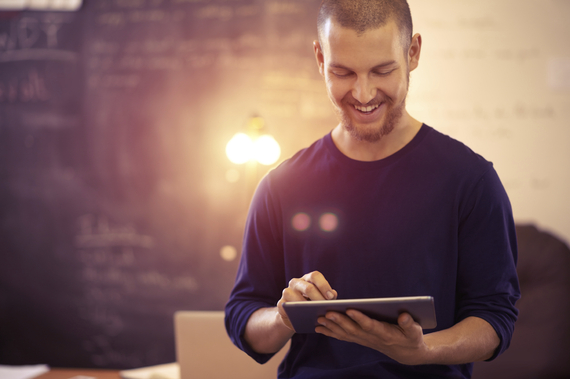 Every single business is looking to grow and gain an advantage over their competition. Some succeed and others fail miserably. With a rapidly changing world, more businesses are having to stay relevant more frequently. You may be nervous about putting yourself out there and doing something that is completely different than what you're used to but creating ways to stay relevant with your customers is vital to the success of your business.
If you're not sharing your knowledge, ideas, or opinions online, you're invisible and sadly will become irrelevant. How can someone buy from you if they don't know you exist? Why would they buy from you if all you care about is making the sell? Below I have provided a few easy ways to put yourself out there and create a business that most customers want to be apart of.
1. Content is currency
Have you ever heard the phrase content is currency? Producing content on a regular basis is something that a lot of companies aren't taking advantage of. However, the companies that are taking advantage of it like Gary Vaynerchuk's VaynerMedia company or Grant Cardone's company, are excelling at a very high rate. As a business owner, you want to have your customers attention at all times.
There are many ways to do this. You can write a weekly article that you can send out to all of your customers on how to better use a product that you offer. You can make a video and ask them for their feedback on a product of yours and actually take the time to personally respond back to them. You can provide them with content that can personally help them by any means that will allow you to distribute information to your customer.
There are many ways to keep your customers attention. The sure way to do that is to consistently put out content that is relevant to your customers and that requires their engagement. Remember, It's easier and cheaper to keep an existing customer than attract a new one.
2. Provide immense value
Providing immense value to your customers at no extra cost is a game changer for your business. Most businesses will try to charge you extra for something of value. The business owners that are offering free value to their customers through their content are shaking up the industry and separating themselves from their competition. By giving your customers practical advice on how to solve a problem in their life or simply giving them advice about business that they can implement into their own lives, will help bring more value to your business in the long run.
Most of your customers will see that you continued to provide them with content that was practical at no extra charge that they will buy your product when you launch it. You will build a sense of trust with your customers.They will continue to come back because they trust your content, they admire your expertise and they know what you have to offer is something that will bring immense value.
3. Be authentic
Being authentic is the secret to success. If you're a liar or a person with ulterior motives, your customers will see right through you and they won't be your customers for long. Customers want to buy from someone that they can trust. The best way of showing your authenticity is by interacting with your customers.
Encourage them to give you feedback on your products. Show them that their voices are being heard. If you make your customer feel like they are apart of your company by interacting with them or fixing a problem with a product, they will continue to buy from you. Give your customers a chance to get to know the person behind the business. Always remember, people will forget what you said but people will never forget how you made them feel.

Think about people you follow. Why do you follow them? Why do you buy from them? Why are you attracted to them? This may be a great way to find out what will work for you too. We are usually drawn to the type of people who communicate the way we do. Find your voice and use this to create and deliver high level value to your audience.
Calling all HuffPost superfans!
Sign up for membership to become a founding member and help shape HuffPost's next chapter