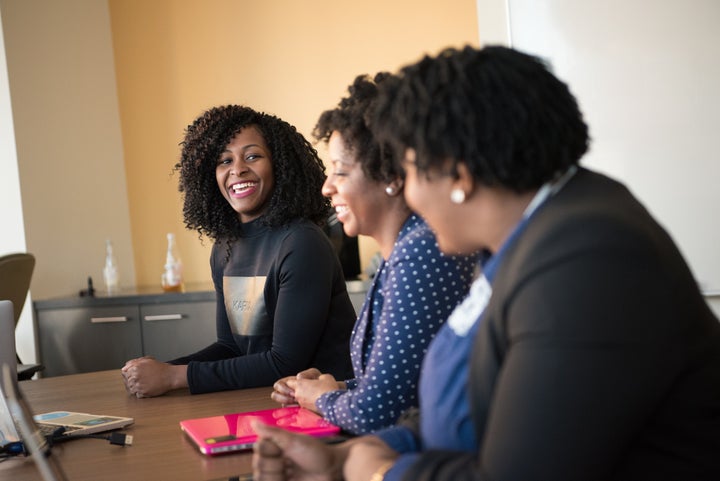 Do you have a nice car, a nice house, and make $100K+ a year? Are you a big proponent of women in tech? Well, then, I challenge you to put your money where your mouth is and become an angel investor for women in tech.
Take the challenge and commit.
And to figure out how to become an investor for women in tech, we have insight and guidance from Dr. Silvia Mah, MBA, Ph.D. investor at Hera Fund and founder of Hera Labs, a San Diego-based business accelerator for female business owners.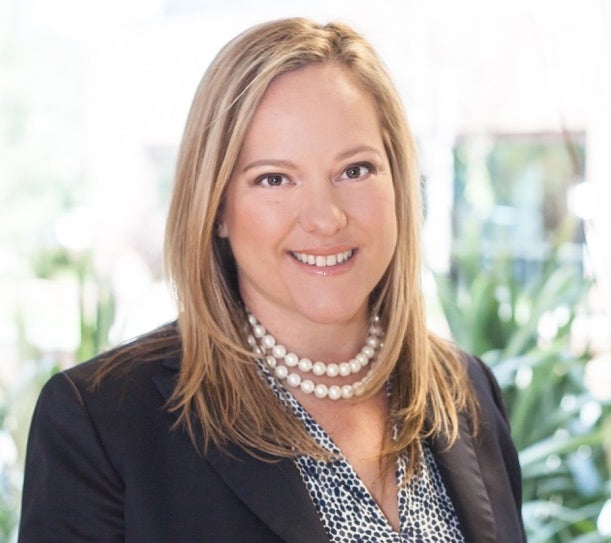 How do you define women in tech?
Silvia: Women in tech are geniuses. They are fearless, intelligent and determined. Why do I start there? These are attributes that an early-stage investor like myself looks for in a tech founder when making a deal. Women in tech can span from leaders in wearables to mobile and from big data to social commerce.We have amazing leading women in tech like Marissa Mayer and Sheryl Sandberg who serve as role models for the next generation and cut through the bias of women in tech. We also have newcomers like Julia Hartz, CEO and co-founder of Eventbrite, and community "she-ros" like San Diego-based Navrina Singh, head of Qualcomm ImpaQt and director product management, and leader Sonya Petcavich, CEO and co-founder Meowtel.com.
Remind us. What is an investor?
Silvia: Angel investors are typically early-stage investors (predominantly seed round or Series A), who invest their own money in exchange for equity ownership in a startup. They typically invest between $25,000 and $100,000 (or higher). Angel investors come in many hues, from those who invest in tech to those who invest only through an angel group or fund.
The funding continuum allows for different types of investors to add value and capital to a growing startup, from the "friends, family and fools round" where the founder bootstraps her business, then seed round where most early-stage angel investors are active and fill rounds of funding individually, and Series A where some mature angel investors and early stage venture capitalists (VCs) come in as syndicates or as VC leads. Series B and onward usually involves larger VCs that are primarily industry-specific and invest from $1M to billions. Investors' decisions are data-driven, with input from business development trends, the economic landscape, industry trends, and investing returns data provided by PitchBook, Halo Report, and Angel Capital Association, among others. At such early stages, the passion, talent, and drive of the founders plays a major role in an angel investor's decision-making process. Angels mentor entrepreneurs, invite them into their network of colleagues, and provide them with strategic direction toward a successful partnership and next steps. I am an early-stage investor who has exclusively invested in female-focused businesses and female-led startups between $25,000 and $200,000, predominantly (92 percent) within San Diego. I strongly believe in the power, drive, and success of all of my female founders and CEOs, and I support them in strategic decision making, business development planning and follow-up on funding opportunities. They execute! I believe in a portfolio approach to getting the highest return for my angel investing asset class. Therefore, out of my 12 portfolio companies, 42 percent are women in tech, 25 percent are women in biotech, and the rest are women in the consumer space. I have also invested in the Rising Tide Fund, a new female angel fund managed by Portfolia and Next Wave Ventures, that uses a collaborative investing model, with nine seasoned women angel investors from across the United States as advisors to the fund, and 90 accredited women as non-managing members.
Going back. Why invest in women in tech?
Silvia: Investing in women in tech presents a list of benefits that are both social and economic. Let's start where investors are most driven: better returns. A recent review of the last 10 years of a VC firm in Silicon Valley, First Round Capital, says that female founders outperform their male peers by 63 percent. I invest to make money and investing in women is my solution. Technology startups usually produce a higher rate of return than other types of startups. In early stage investing, an investor is looking at only one in ten startups they invest in to make it and bring the returns they seek. Investing in women in tech tilts those odds. Gender-diverse teams make better decisions, so investing in gender-diverse startup teams and founders makes for better strategic decision making and ensures startups thrive. At such early stages, investors need tilt factors that will reduce the risk of their investment. Tech startups benefit from having a diverse investor board to increase their performance and success. What better way than to look at women investors? Women investors are the true unicorns of the industry because they are significantly moving the needle in the venture world. In order for more female-led startups to receive funding, more female investors need to become activated and invest in startup leaders who will deliver both ROI and the impact the investor wants to see in the world.
Another reason to invest in women in tech is to obtain an untapped opportunity. Ideas sprouting from women in tech have not been historically invested in because of the predominance of male investors (74 percent of angel investors are male and 95 percent of VCs are male). This could be attributed to unconscious bias or "pattern recognition," which means that the female entrepreneur pitching to them may be passed over because she doesn't fit the traditional "mold." For additional information about funding women, visit:
As a startup founder, how do you find these angel investor unicorns?
Silvia: There are curated lists from which you can build your own list focused on those who align with the goal of your startup. It is also important to attend networking events like pitch sessions and business plan competitions where you will find early-stage angels hoping to increase their deal flow. When you meet one, it's a snowball effect because the unicorn's network will include other female angel investors. Through warm introductions and follow up meetings, deals mature, checks are written, and ultimately, startups get funded.
Can you tell us about one women in tech you invested in and how it turned out?
Silvia: Since I am a new investor in my "toddler" years (the first four years), I have not received my return on investment. All of my female startups are making wonderful progress, meeting milestones, and have been able to secure follow-on funding.
Urban Translations, founded by Samantha Urban, is building a nimble digital menu application for the hospitality industry and has secured contracts with hotels and restaurants in Las Vegas and San Diego. TAGit, founded by Ana Bermudez, is a mobile app that delivers products from your favorite TV shows. Bermudez recently presented her app on MSNBC's "app for that" elevator pitch segment. Both of these women in tech will be sharing their experiences at Hera Venture Summit, a one-day event aimed at connecting female funders and founders.
Okay. So, what are the 3 steps to becoming a woman in tech investor?
Step one: Become involved in your local or regional innovation ecosystem so that you can meet other investors and understand the deal flow and types of startups that define your local region.
Step two: If you have "made it" in the tech arena, pay it forward and become a woman in tech investor. Activating more women from the tech space will make for better decision making for the investor and the entrepreneur. The investor can make valuable connections in the corporate tech industry, helping to form strategic alliances and to increase mergers and acquisitions activity for the startup. Further, know how to invest. If you already have the technical expertise to understand the product, spend time learning about investing and the emotional quotient (EQ) to identify a truly passionate founder who is ready for increased execution with an influx of capital. There are many new educational platforms that will help you get there and I have personally used all of the following: Pipeline Angels, 37 Angels, Female Funders, Rising Tide Fund, and Golden Seeds.
Step three: Find your tribe. In the angel world, this is extremely important. You should view 100 pitches prior to your first investment. The only way to do that is to know people who are vetting and interacting with startups. One way to do this virtually is to join AngelList and review some of the startups on that platform.
How can we learn more about investing in women in tech, and women, in general?
Silvia: You can learn more about investing in female founders by attending regional events, like Hera Venture Summit. As co-host of the Sept. 17 summit, it is my goal to build bridges between female founders and funders. Last year's summit resulted in funding deals of more than $100,000. We hope to activate more angel investors and increase funding opportunities through this year's event.
The estimated 300 attendees will learn from more than 25 angel investors and VCs, and nearly 50 panelists and speakers, including keynote speakers Trish Costello, CEO of Portfolia, Lorine Pendleton, Pipeline Angel in NYC, and Felena Hanson, CEO of Hera Hub. Other events will include a lunch networking hour with startup and investment resources from the CaliBaja region, and a gamified pitch session featuring the following San Diego startups: What Tax Form, TotSquad, Delta Nutrassentials, and Lady Lube. By watching a live pitch session, the audience will get to act like an early-stage investment fund and allocate $1M of Monopoly money into these new startups.
There you have it! So, what are you waiting for? Become an investor for women in tech.
Popular in the Community