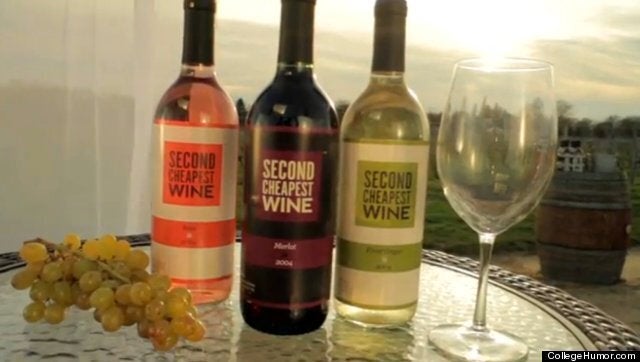 As a person who rarely even selects which wine to drink when I am out for dinner, I am definitely a novice when it comes to properly identifying wine aromas. I can't tell you how many times I have put my nose over a glass and guessed, purely out of embarrassment. When tasting in the past, everyone's nose seemed better than mine, like they had an inside secret I would never know. I felt like I had some kind of impairment that would never be cured.
A large part of the problem was that I wasn't in touch with my senses enough to know what words to use to verbalize the scents wafting past my face. When I don't feel like I have words to describe what seems so commonplace to others, like most people in this situation I feel stupid and hesitant to speak up. However, all that changed with one simple exercise that anyone can do at home! This isn't a wine infomercial. I promise.
My wife, Heidi, and I were guided through a wonderful lesson on how to smell wines by a sommelier in Mendoza, Argentina, Mariana Onofri. She made the process really comfortable. She said, "Scents are one of the basic building blocks of wine tasting. People say they don't know about wine and feel inhibited. Wine is about enjoyment. My goal is to help people understand what they are tasting to enhance that enjoyment."
Here are the three simple steps to properly identifying aromas. You can even use them to throw a party.
1. It's important to include a variety of different whites and reds during this exercise. We had six glasses of wine for each person, including Torrontes, Chardonnay, Rose, Pinot Noir, Malbec and Cabernet Franc. During our aroma ID session with Mariana, we smelled and tasted each wine one at a time. The first sniff should always be done before swirling the wine to preserve the purity. This exercise is to learn the scents, so it's important not to drink all of the wine, as you will be smelling and tasting them again. As we smelled each wine, I expressed to Heidi my lifelong frustration with not knowing how to describe the odors. Then the magic happened.
2. We took a break from smelling the wines and played a game. There were 16 ingredients placed into individual short, black, opaque wine glasses. At home you could use coffee mugs, or small plastic cups -- just as long as you cannot see what's inside. We passed around the glasses and wrote down what we smelled in each of them.
When we couldn't identify exactly what was in the glass, it helped to write down memories the scents evoked. For example, Heidi's answers consisted of ocean, grass, Christmas and other familiar memories from her life. For me, Chardonnay smelled like fresh pancakes from my childhood, but I was actually identifying the buttery nature of the varietal. Smell often triggers memories. If they do, you should write down that feeling. The important thing is that this exercise is not about being correct, it's about becoming more in touch with your senses and references from your world.
After writing down our thoughts, Mariana told us the answers, and the hidden scents came alive one by one. The ingredients were green olives, orange, honey, chamomile, fruit jam, pepper seasoning, butter, lemon, vanilla, red pepper, pineapple, black licorice, green pepper, caramel, cinnamon and apple. We kept score to see who had correctly identified the most items. You can come up with a fun punishment for the person who has the lowest amount of correct answers.
3. The next step was to go back to the wines and smell them again. For me the bouquet of smells came alive from every glass. Because we had taken the time to identify the individual aromas earlier, it all clicked for me now as I smelled the wines. I finally felt like I was part of the club that could identify different aromas of wines, instead of just looking around the room and trying to fit in or giving up on the idea of ever having this skill. Being comfortable with the words to describe the smells has changed my entire wine tasting experience.
It's easy, and a lot of fun, to replicate this process at home. Invite some of your friends over and have each of them bring a different wine. There will always be cheaters trying to see what is in the hidden cups. Try to discourage them, as it is so much more important to be identifying with your own experience, rather than "the right" answer. You'll be amazed at how well the sniffing experiment works.
Related