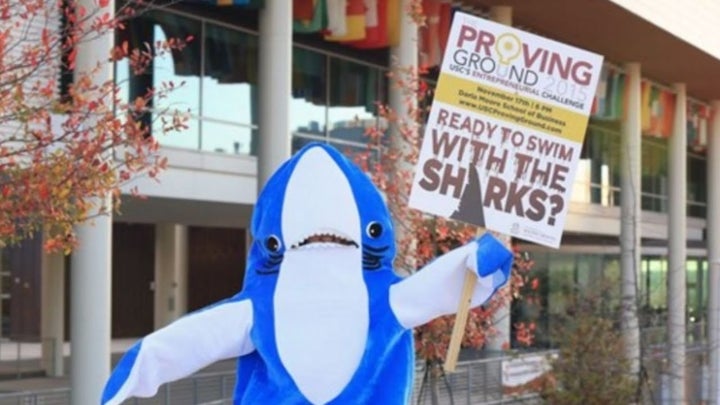 With the power of grit and determination, The Entrepreneurship Club at the University of South Carolina has become a big name for student entrepreneurs and startups. Just two years ago, the organization was a monthly, motley crew that would eat pizza and talk about startup ideas. Some of their ideas were in fact brilliant but they were never given the toolkit, rollercoaster ride, or even coffee that entrepreneurship is all about.
That's when Junior business student Tony Klor decided to make a pivot. Since then, the organization has created 13 mobile apps, over 100 partnerships with startups and organizations, and allows students to "create their own anything" like few universities do.
If you're looking to create a amazing entrepreneurship club on your campus, follow these three steps:
Entrepreneurship is all about community. When Tony became President he first launched by creating a diversely skilled and multi-colleged team to become the student, faculty, and community board. The community board members consisted of prominent local startup leaders including their Incubator, One Million Cups, and The Carolina Biotech Group.
By working with all of these startup entities, the club was able to leverage their resources to get prominent speakers, and plan cool events like speed dating for entrepreneurs, feedback sessions with angel investors, Startup Weekend, Startup Grinds and a 80K pitch competition.
Develop Creation Vehicles
The board became fascinated with empowering students ideas. They participated in a mobile development class by pitching their ideas and working collaboratively to build apps. After the success of a The Inaugural Backer and The Hacker Demo Day, the club was elated to see what they had all accomplished together but this was just the initial traction.
This led to the creation of Student CAD Connections which connects students who have ideas for product with student CAD engineers to rapid prototype for 3D printing, Students were even empowered to create their own clothing lines via Wayback Apparel. service based marketplace with Workify, to source any product in minutes with Sourcify, and to find the right cofounder with Cofoundme.
Make Partnerships and Gigs
Creating mutually beneficial partnerships became another mantra for the organization. They believed in fostering growth for startups by providing them with a variety of growth/HR based activities such as recruiting, video creation, and even snapchat filters. The club keyed on startups that had a college based target market such as Tradeversity, EnvoyNow, and DrunkMode because students have a unique advantage to market to other students.
It was at this high point when the club realized a fundamental problem with many startup strategies. Many only wanted to hire students as unpaid "brand ambassadors" which were leading to horrible results. To solve this problem, the innovators decided to create their own network of student freelancers (StuWork) so that students could hone in on their craft, attain actionable experience, and get paid to do so.