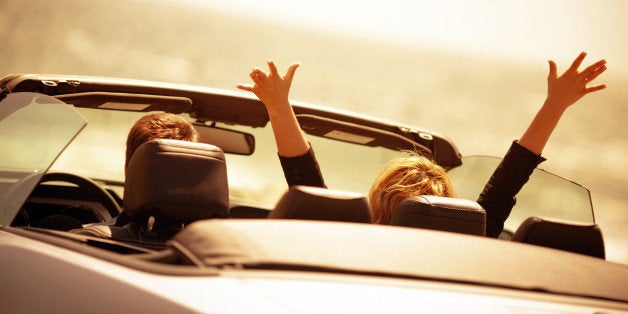 Valentine's Day is just around the corner but it is not too late to plan a getaway with your sweetie. Contrary to popular belief, memorable travel doesn't need to be carefully planned, some of the best travel is the spontaneous kind. Answer these three questions and you and your Valentine will be all set to celebrate each other.
Where are you going?

The first thing you will need to decide is how far you are going to travel and whether you want to live it up in a big city, or venture out into the country. The best last minute road trip destinations are 3 to 5 hours away from home. This is far enough away to disconnect from home without eating up too much of your relaxation time. If your car isn't up to making the trip, rent one. Unlike roses, rental car prices don't increase around Valentine's Day and you should be able to find a deal. Priceline makes comparing and renting cars easy. Even if your minivan is up to taking a road trip, you still might consider renting a smaller, sportier car just to make the trip more fun and feel more like a vacation.
Where are you going to stay?

Once you've decided on your destination, or at least narrowed it down to a few options, the next step is to pick your hotel. There are so many options available to find a deal on a hotel, but for a quick getaway, the HotelTonight app is perfect. HotelTonight will let you book a room up to a week out from your travel date, but they curate both great rates and great hotels. This app won't have you combing through hundreds of choices.
What are you going to do?

If doing nothing sounds like a dream to you and your partner, then don't be afraid to forgo any extra planning and use your trip as a time to rest and reconnect. If you are looking for a little more activity outside of your room, Groupon is a great place to find discounted tickets, admission to local attractions, and even restaurant gift certificates. Don't overload your getaway with activities. Pick one or two things to do and leave the rest of the trip open for adventure and spontaneous naps.
Flowers and chocolate are nice, but getting away from it all, reconnecting with the one you love, and making a few memories will leave your relationship stronger.