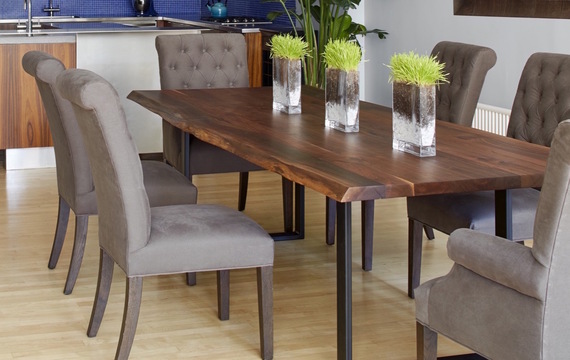 Dining rooms tend to be formal, elegant...and not used very often. If you have a small dining room, it's especially important to integrate the design into your living space, and nothing can be too precious for everyday use. Here are some tips for making the most of your space.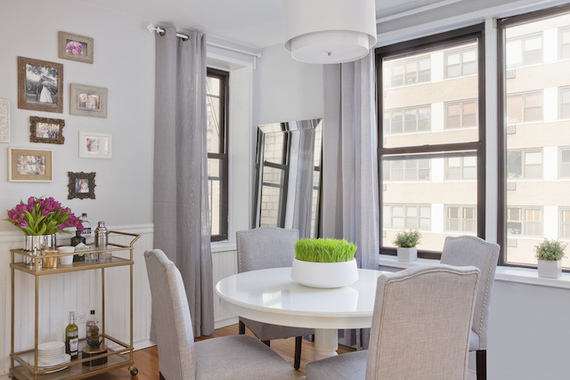 1. Go round: If your space is too small for a rectangular dining table, opt for a round version. Bonus: This shape fosters a more intimate vibe, so there should be no gaps in dinner party conversation.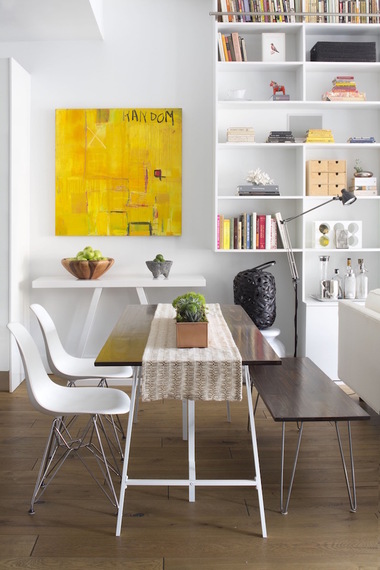 2. Mix and match: Instead of a uniform set of chairs, mix things up with a bench on one side. The pieces don't have to be an exact match, but for a more streamlined look, go for pieces that have the same silhouette.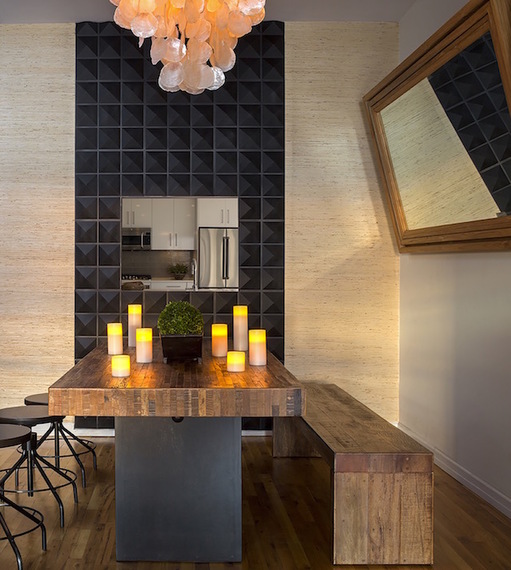 3. Bring the drama: Whether it's a bold wallcovering or a striking light fixture (or both!), small spaces are great for making a statement, so really go for it.