A recent Washington Post article discussing the student debt plight of Wayne Tibak demonstrates the fundamental strengths and weaknesses of income-driven repayment plans. An Income-Based Repayment reduced Wayne's monthly payments on his federal student loans from $976 a month to $105, helping him make his monthly payments and avoid default. However, his private loans aren't covered by these federal repayment options and, since he is paying less each month, he will be paying off his loans for longer and pay more in interest than he would in a ten-year repayment plan. Seeing these strengths and weaknesses is essential to understanding repayment plans so that you, like Wayne, can decide what is right for you. Here's a quick primer:
There are three basic income-driven repayment plans: Pay As You Earn (PAYE), Income-Based Repayment (IBR), and Income-Contingent Repayment (ICR). They all have slightly different provisions and (even more confusingly) the benefits change depending on when you borrowed your loans. Let's break them down.
Pay As You Earn
PAYE limits your monthly payments to no more than 10 percent of your income and provides for taxable forgiveness in 20 years.
Only "new borrowers" are eligible for PAYE. This requirement has two prongs: First, you must borrow your first federal loan on or after Oct. 1, 2007. If you had federal loans from before Oct. 1, 2007, you can still meet this test if you completely repaid those loans before taking out another loan on or after Oct. 1, 2007. Second, you must receive a new loan, receive a disbursement on an existing loan, or consolidate your loans on or after Oct. 1, 2011.
You must have a "partial financial hardship" to enroll. This means that if the annual amount due on all your eligible loans under a standard 10-year repayment plan would exceed 10 percent of your "discretionary income" (aka what you file on your taxes minus 150 percent of the federal poverty level for your family size), then you meet this threshold.
Only Federal Direct Loans (not loans borrowed through the now-abolished Federal Family Education Loan program) are eligible for PAYE. You can read more about that distinction here. If you have Federal Family Education Loans (FFEL), you can consolidate them into Federal Direct and enroll in PAYE.
Income-Based Repayment
IBR determines the percentage of your income you will pay based on when you first borrowed federal student loans.
"New borrowers" who take out their first federal loan after July 1, 2014, or who repay all their earlier loans before taking out a new loan after July 1, 2014, pay no more than 10 percent of their income. Borrowers who do not meet these criteria pay no more than 15 percent. Yes, this is different than the "new borrower" definition for PAYE!
New borrowers in IBR are eligible for taxable forgiveness after 20 years; the rest of us have to wait 25 years.
As with PAYE, borrowers must have a "partial financial hardship" to enroll. You have a partial financial hardship if the amount you would pay annually on your eligible loans on a standard 10-year repayment plan exceeds 10 percent of your discretionary income if you are a new borrower (or 15 percent if you aren't).
Both Federal Direct and FFEL Loans are eligible for IBR.
Income-Contingent Repayment
ICR calculates your monthly payments on the basis of your adjusted gross income (plus your spouse's income if you're married and file your taxes jointly), family size, and the total amount of your Direct Loans. You can pay up to 20 percent of your income in ICR - more than in either PAYE or IBR.
There is no "partial financial hardship" requirement to enroll in ICR. So, even if you don't qualify for PAYE or IBR, you still may benefit from ICR.
You can't utilize any of these plans to repay Parent PLUS Loans. But, you can repay FFEL or Direct Parent PLUS loans that are part of a Federal Direct Consolidation Loan in ICR if you entered repayment on or after July 1, 2006. That is not an option under PAYE or IBR - so parents who paid for a dependent child's education expenses may find ICR the only income-driven repayment option they have.
Only Federal Direct Loans (not FFEL) are eligible for ICR.
All of these plans have interest accumulation and capitalization protections (PAYE's are the most robust). But, as noted earlier, it is important to consider the affordability of a 10-year repayment plan against the likelihood you will pay more and for a longer amount of time in an income-driven repayment plan. To work through some of these issues - and to help you determine which plan is best for you - use the Department of Education's repayment estimator or the very helpful calculators at FinAid.org.
PAYE, IBR, and ICR are all also eligible plans for Public Service Loan Forgiveness. To see if you can benefit from this program - which allows you to earn forgiveness of federal student loans after making 10 years of on-time monthly payments while working full-time in a wide range of public service positions - sign up for one of Equal Justice Works' free monthly webinars or download our free e-book, "Take Control of Your Future: A Guide to Managing Your Student Debt."
Isaac Bowers is the Associate Director for Law School Engagement & Advocacy at Equal Justice Works, overseeing the Student Debt, Student Engagement, and Law School Relations programs. He was previously responsible for the organization's educational debt relief initiatives. In that capacity, he wrote a weekly blog for U.S. News; conducted monthly webinars for a wide range of audiences; advised employers, law schools, and professional organizations; and worked with Congress and the Department of Education on federal legislation and regulations. Prior to joining Equal Justice Works, he was a Fellow at Shute, Mihaly & Weinberger LLP in San Francisco, where he represented citizen groups and local agencies in environmental litigation and land use and planning issues. Isaac received his J.D. from New York University School of Law.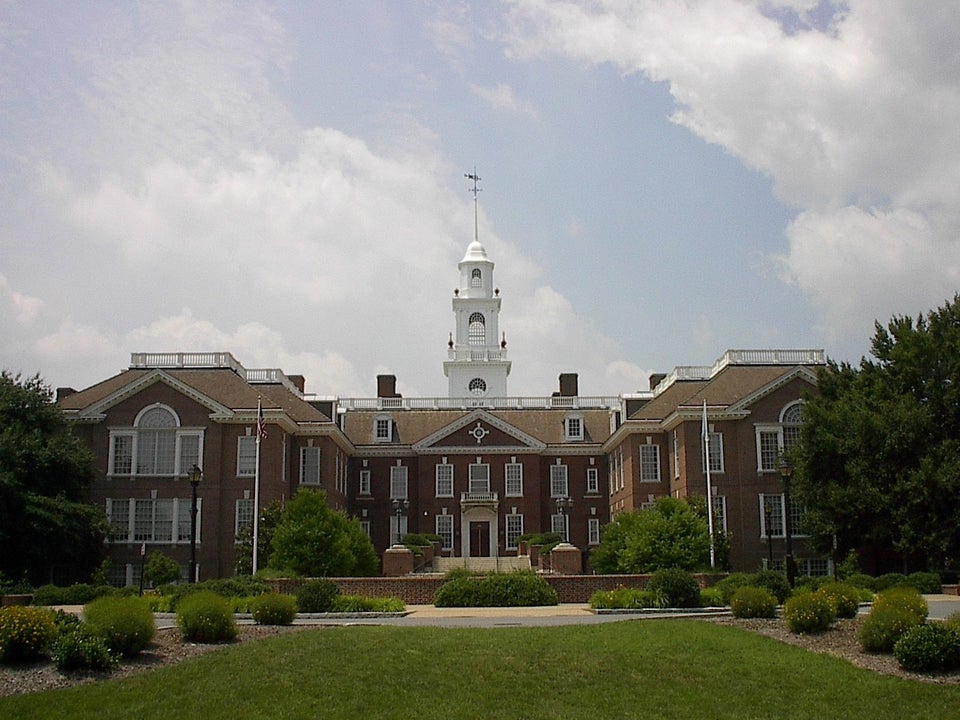 States With Highest Average Student Debt - TICAS - Class Of 2012