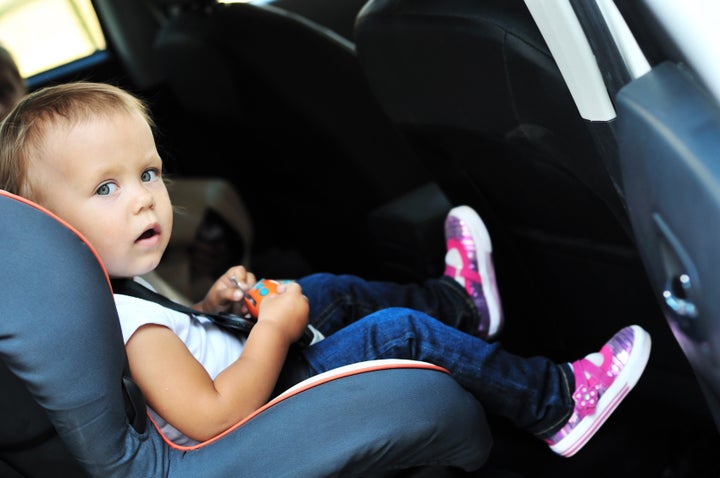 When people become parents, it is one of the most exciting and terrifying experiences of their lives. Every new task presents a new set of challenges and potentially even anxieties; one of the greatest is transporting an infant in a dangerous automobile.
Despite the best efforts of quality control teams employed by car manufacturers and safe drivers everywhere, accidents do happen and passengers are sometimes injured. However, in the face of all this uncertainty, there are a few things parents can, and absolutely must, do to keep their infants safe in the car.
It is illegal to drive with an infant not properly secured in a car seat and parents who are driving a vehicle without using an appropriate car seat can be pulled over as transporting a baby safely in an automobile is entirely dependent on the car seat that parents choose. There are many types of car seats available for babies, toddlers and older children, so be sure you are picking the right model for your child's age.
Children's car seats are tested by governmental agencies before they are sold in stores, which means every car seat sold in stores should meet some basic safety requirements; however, some car seats are better than others. Most places additionally require an approved car seat specifically designed for infants while they are in a moving automobile.
2. Use a Car Seat Correctly
A car seat must be placed properly and secured correctly in the car to ensure it is works correctly and will handle impact properly. A car seat secured incorrectly will not be effective in protecting an infant during an accident, and may actually put children in considerable danger. Every car seat will have instructions listed on it that specify exactly how to secure it with the automobile's safety belts and parents should avoid taking a child anywhere before they are sure it is properly installed.
It is imperative that parents follow the exact directions for the car seat.
In addition, the infant must be placed in the seat correctly. Parents can practice using the seat before the baby is born to assist in using it properly. Many families find it easier to have multiple car seats when they have more than one automobile.
3. Use Caution in Hot Weather
There are additional safety measures concerning traveling in an automobile with an infant. The temperature in the interior of an automobile can quickly become unsafe, even when the windows are open. In hot weather, an automobile with closed windows can cause physical distress for occupants.
Use air-conditioning to keep an infant cool in a hot car and make sure the baby has access to liquids to prevent dehydration. Furthermore, placing an infant in middle back seat of the car will keep sunlight away from the infant.