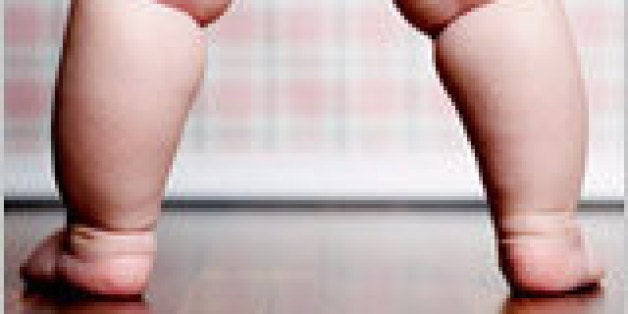 Alright, so I'm not the only young mom in the world - I get that. However, I'm probably one of very few who also got married young, found out they were pregnant when their husband was still in school, and working full time, while also trying to start up my own business. So, here are 3 things I've learned from being a young mom while also attempting to succeed at every other aspect in life.
Before Carter, my 14-month-old, came along I was the most impatient person to ever walk this earth. I've never waited for anything in my life-you know when people talk about how we are the "instant gratification" generation? Yeah, sorry about that... It's probably all my fault.
However, ever since this little boy made his appearance, I've turned into quite a bucket of patience. Well, most of the time anyways. I won't lie; there are days where I just can't handle it. The screaming, the tantrums, and I tell him (even though I know he doesn't fully understand me) "mommy doesn't have the patience for this, I have to change your diaper - NOW."
But here's the thing: I'm rarely home, sadly. I work 9-5:30 every day, and have a commute of an hour to an hour and a half to and from work. I take Carter to daycare in the mornings so we get time together in the morning, and after work I help my husband with bath time and bed time, and of course we get our weekends together. Although, I also run my own freelance writing business, so I'm writing and still working a lot on the weekends. The time I do have with Carter, I want to cherish it. I don't want to be fighting with him, I don't want to struggle, I just want him to be happy and to have fun. This also brings to me to several of my next points, because patience was a very small sacrifice that I had to learn for this boy.
Since I don't spend hours upon hours at home with my family (even though I really wish I could) I've very easily learned to pick my battles. Although, I will say this is unusually out of the ordinary for my sweet little toddler, who can tend to be not-so-sweet a lot of times. You see, he inherited my personality - which can be a great thing but also a very hard thing when it comes to parenting. I gave my parents a good bit of hell growing up, and here comes the karma.
Carter is so loving, yet strong-willed. He's easy-going, yet stubborn. Huh, I wonder where he gets that from... So here I sit, watching my 14-month-old throw his milk on the floor over and over and over again just because he doesn't want it. Mind you, I am not picking it up and giving it back to him. He's just crying and choosing to continue picking up his milk and throwing it down again to show me exactly how angry he is that I'm leaving his milk out for him to drink (how dare I!). Here's a battle that could easily turn into me trying to make him drink his milk before bed time, but I'm choosing not to. Why? He doesn't want it, he had a good dinner, he really doesn't need it-so there's no point in fighting him. I know just how it would turn out if I did, and I'm really hoping I can keep this mentality as he gets older.
If my parents read this, they're going to laugh at this one. I can't tell you how many times they stressed money to me growing up, or tried to protect me from putting myself into a situation exactly like this one. But hey, did I mention I'm strong-willed and stubborn?
Well, why we're here, I'll explain how I got myself into this situation real quick. My husband and I were married at 19 and 21, and we got a wonderful surprise a few months after. It's pretty straight-forward and simple. We had no idea exactly how much this little booger would cost us, but it has been worth every single penny and every hour of work that we've put into our lives.
When it comes to finances and children, here's the bottom line from a young momma; you are never ready financially, ever. But there are several ways to make it work, even when one of you is in school full-time. Yes, it's hard work, but so is having a child. It's all hard work, and that's life. However, at the end of the day when I come home to the sweetest, toothy-grin that I love and it's running on two skinny, tall legs towards me it is the greatest payoff.
Am I living my dream? No, not yet anyways. I'm slowly learning that I can't do it all, especially not by myself. However, I'm outrageously happy with my perfect little family because we work hard for what we have and we all love each other unconditionally. That's the ultimate dream.