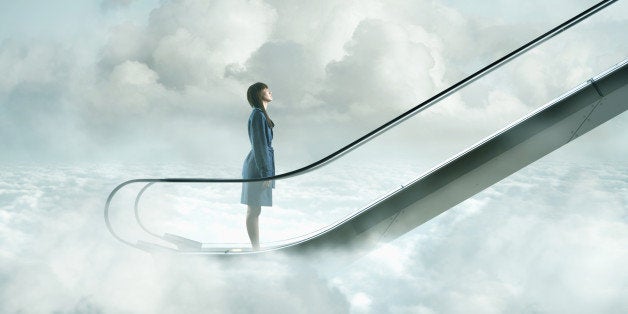 When it comes to women achieving real, meaningful success in the workplace, much of the popular advice given over the past couple of years revolves around the role women play in determining their career. Books like Sheryl Sandberg's Lean In focus on the various tactics and strategies professional women can use to claim the jobs they aspire to in senior management positions, also known as the C-suite. But a new report reveals that the responsibility falls on their managers, too.
In the latest white paper from management consulting firm Bain & Co., Everyday Moments Of Truth: Frontline Managers Are Key To Women's Career Aspirations, co-authors Julie Coffman and Bill Neuenfeldt explored why, despite the high number of women who earn an advanced degree and succeed in entry and midlevel positions, there are still too few thriving at the top. The study looked at women in corporate settings across a variety of industries.
"One of the biggest revelations of the research was that women and men will come into the workplace with equivalent levels of aspiration -- in our experience, women come in with higher levels of aspiration to get to top management -- but then we see a big drop-off with the more experienced women in their organizations who have been there longer," Coffman told The Huffington Post. "Somehow, they are less certain that they actually have an interest in going for those top spots, whereas for men, that doubt doesn't seem to creep in."
Many might expect this change to coincide with a woman's desire or decision to start a family, but the sample in the study showed no discernible difference in the responses from women with and without kids who were both new and experienced employees. Instead, the report exposed three elements in particular that affect a women's career success and, it turns out, have less to do with them specifically and more to do with their surrounding environment.
Here are three workplace factors that keep women from aspiring to top jobs, according to the report.

1. The conventional profile of the successful leader doesn't look that appealing.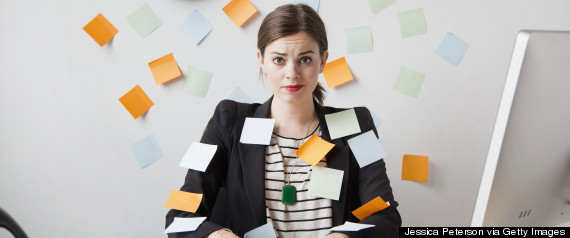 Many of the women did not find the values and ideals encouraged within their company for promotions to be particularly inspirational.
"This idea that you have to always be 'on' or take the highest profile client or be a very adept networker -- which may or may not be written down as promotion criteria but yet are the perceived important things to accomplish in order to get ahead -- were less motivating to the women," said Coffman, who has also served as the chair of Bain's Global Women's Leadership Council for the past five years. "They didn't feel like they could be that person, that the profile of the successful person was perhaps too limited."
2. They lack an active, supportive relationship with their supervisors.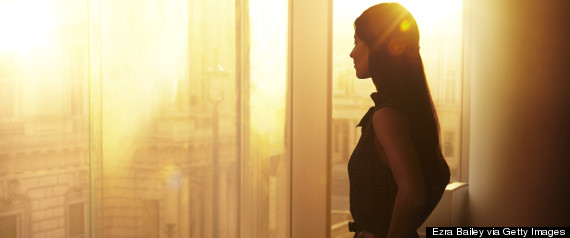 Participants who could positively answer the question, "Do you feel like you have a supportive supervisor who is interested in helping you develop you career?" maintained higher levels of remaining aspiration to reach the senior level than those who answered negatively.
The presence of a supervisor who is actively trying to help employees further their careers has a substantial effect on employees' level of interest in progress -- especially with women. Men want supervisor support as well, but the absence of it doesn't seem to affect them as much. Having that built-in support system not only provides a morale boost for employees but helps them produce higher quality work that can, in turn, advance their careers.
3. They don't see a relatable role model within their company.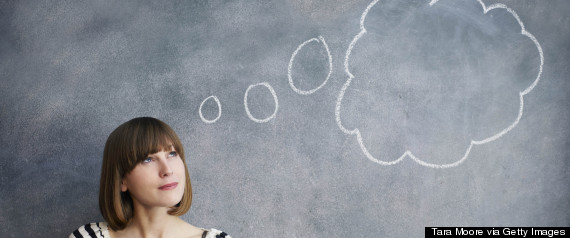 "Do they look up and see that their leadership or feedback style is being personified by the leaders of the company?" Coffman asked. "Do they feel like they see anybody in senior leadership that they would view as a role model?"
Often, because women typically don't see other women in the leadership position they are striving for, it becomes difficult for them to picture moving into such a role themselves. This lack of a role model makes it even more difficult to develop the one-on-one relationship with a boss that can help make them feel comfortable with the idea of aiming high and supported in their attempt to do so.
"A lot of women, in my personal opinion, are looking for the nonexistent," said Coffman regarding finding a role model. "There are very few women in senior leadership roles, and if you think the only role model that is out there for you is a senior woman who's got your same family situation or is from your same hometown or attended your same university, at some point, it's like trying to find a needle in a haystack. Instead of an über-role model, think about assembling a personal board of directors -- a collective of individuals that have competencies in different areas that are meaningful to you, and together, embody the various things you're looking for."
The report comments at length about how women, as they look to progress from middle to senior management, suddenly lose a necessary sense of confidence and replace it with self-doubt. But more significant than that is the dramatic disappearance of their aspirations. Rejuvenating that spirit is not just the work of the women themselves, it's the job of their managers, too.
Calling all HuffPost superfans!
Sign up for membership to become a founding member and help shape HuffPost's next chapter
BEFORE YOU GO