3 Things to Do on Senior Citizens Day to Engage Your Family Legacy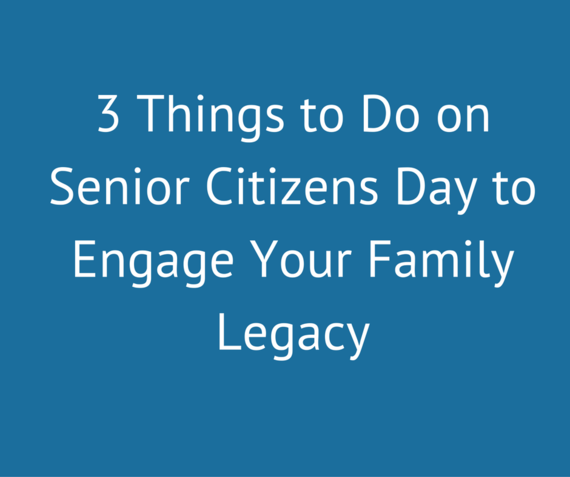 The Reality of our Aging Population
In 1950 there were 200 million people over 60 years old -- by 2000 that number had tripled to nearly 600 million and by 2025 it is estimated that there will be over 1 billion older persons.
August 21, National Senior Citizens Day, is an opportunity to celebrate the wisdom and achievements senior citizens have made, as well as to advocate for the rights of older people throughout the world.
When I think about Senior Citizens Day, I think about my parents who served as terrific role models for my children. I think about my mom who helped take care of my kids as I traveled for work. I think about my dad who was a father figure for my kids. He helped answer my son's questions as only another man can. He showed my daughter's what unconditional love looks like and helped them recognize they were perfect as they are. As a single mom, it takes a village and I'm so thankful to have had my parents play very active roles in my children's lives until they died in 2012.
I also think about my grandparents; whom I spent time with growing up and learned so much from. When I see senior citizens today, I always wonder whether they feel like they have lived their lives with passion and purpose or whether they have made peace with everyone and everything. I also wonder how they feel about their legacy and if they have stories in their hearts that they want and need to share.
3 Things to Do on Senior Citizens Day to Engage Your Family Legacy
Some of my favorite things to do with my parents had tangible benefits for them as they honed their legacy, as well as encouraging intergenerational contact. Here's a list of 3 easy things you can do:
1. Spend physical time with your senior loved ones. The simple presence of a friend or a hug from a family member can help raise cortisol levels and reduce stress. Eye contact helps create connection and touch reduces stress, increases happiness levels and helps them feel loved. It doesn't have to be a lot of time. The key is the quality of your time together; not the quantity.
2. Watch movies, play games and record family history moments with your senior loved ones. Establishing a practice that can be shared with all generations creates an opportunity for families to share some of their favorite activities with one another. Some of my favorite moments with my parents were watching their favorite movies together and listening to their perspective on life. I loved playing games with my parents and grandparents as it promoted fun. I really appreciated the opportunity of asking questions about their life and our family as it helped them go from their head to their heart and experience moments of joy and appreciation for all they have been through and seen in life.
3. Practice random acts of kindness with your senior loved ones. Visit and talk with your loved ones especially when they're not expecting it. Drop by their home or assisted living community for a meal and conversation. Bring a pack of cards. Take them out for a surprise lunch at a favorite restaurant or take them to a local attraction or movie.
My kids are better human beings because of the close ties they had with their grandparents. These memories will always be with them. It's the little things that make a huge difference. In honor of National Senior Citizens Day, start a new tradition and keep it going all year long. Your families will be stronger and happier for it.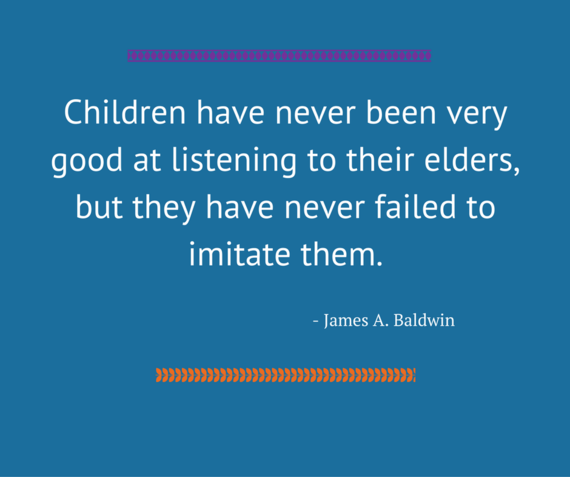 Calling all HuffPost superfans!
Sign up for membership to become a founding member and help shape HuffPost's next chapter