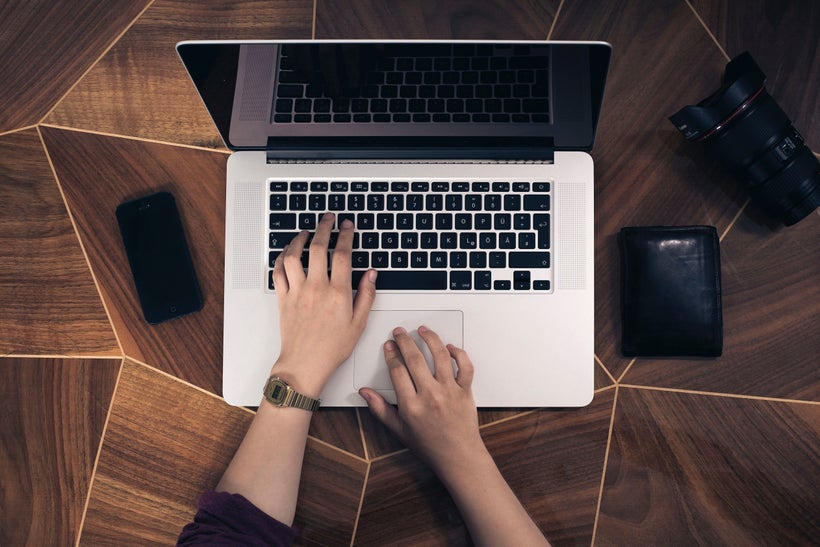 There's an adage saying: "if you build it, they will come." This saying might be great advice for some, but for an eCommerce business, this can be disastrous.
To build a successful online store, you need to have a clear strategy to attract the right audience and convince them to purchase on your site. But before you dive into creating your first online store, you need to know a few things that help you set a solid foundation for your business.
Let's take a look at them below.
1. Conduct a Competitive Analysis
Before you roll out a new online store, it is essential to analyze your competition and monitor them on a regular basis. It helps you to identify what has already been there in the market, so you can go with a unique market positioning when you're starting out.
A few tips that to conduct a competitive analysis to set up a unique marketing positioning are:
Take a note of each competitor in your market and figure out why customers choose them. Are they going for price or experience?
Review their customer acquisition tactics and social media activities of your rivals. Determine what you can learn from them and do things differently.
Take a peek at their pricing to understand what your target market is willing to pay. It gives you insights on setting up pricing for your products.
Once you have a better understanding of your competitors, you can capitalize on their weakness and strength. The bottom line is to make sure that shoppers have a reason to choose you over your competition.
2. Choose the Right Platform
Choosing an eCommerce platform can make or break your business. Once you chose a platform, it becomes harder to back out if it turns out to be a bad match. In fact, studies show that more than 60% of medium to large eCommerce site owners agree that they should have conducted better due diligence on the platform they selected for their stores.
To choose the right eCommerce platform that meets your needs, you need to consider lots of different factors.
Hosted vs. self-hosted platform:
Self-hosted eCommerce platforms are hosted on servers that you procure through a hosting provider. With a self-hosted eCommerce platform, you need to set up the storefront from the ground up and manage its infrastructure yourself. A few examples of self-hosted eCommerce platforms are:
Magento Community Edition
WooCommerce
Zen Cart
A hosted or 'managed' eCommerce platform is hosted on a server that you don't have access to. It's a hassle-free solution where you just log in and start selling. The downside is that it gets quite expensive as you grow. A few examples of hosted eCommerce platforms are:
Shopify
BigCommerce
Volusion
If you already run an established website or blog, you might want to integrate your eCommerce store with your site. Integrating your store with an established site is one of the best user acquisition tactics. For example, hosted platforms like Shopify and BigCommerce let you easily integrate the store with your existing website. But the main drawback is the ability to customize your store will be limited.
Another option is to choose an eCommerce solution that is built on your existing platform. For instance, if you're running a blog on WordPress, you can pick a platform that is built on WordPress, like WooCommerce. As you're already familiar with the user interface, it also helps you easily get your online store up and running with WordPress.
3. Automate Your Marketing tasks
If you have been running a website or blog for a while, chances are you are aware of the importance of email marketing. But when you get into eCommerce business, you'll need to start using advanced tools to scale your marketing efforts and grow your business.
Email marketing is the best way to build a solid user base for your eCommerce business. It allows you to capture your potential leads and helps you to turn them into paying customers.
The success of your eCommerce business lies with how well you qualify your leads and turn them into customers.
To capture, qualify and nurture your leads for your eCommerce business, you'll need to use the following advanced marketing automation tools.
· InfusionSoft: If you're looking for an all-in-one solution for your marketing automation needs, InfusionSoft could be an excellent choice. InfusionSoft gives you total control over your eCommerce and payment processing. Every purchase in a shopper's order history is sent back to the CRM, so you can create and send targeted emails without being a nag.
· OptinMonster: Speed up the growth of your email list by creating targeted and high converting opt-in forms. With OptinMonster, you can create highly targeted campaigns to capture your leads by testing what works best for your users. With its exit intent feature, you can turn your abandoning users into customers by prompting them with a targeted campaign just before they leave your site.
· Google Analytics: Google Analytics allows you to track the user behavior of customers. With the enhanced eCommerce tracking, you can gather valuable data of your eCommerce website that give you insights into how to generate more sales and revenue. You can also personalize the shopping experience of individual visitors by tracking the onsite behavior of your logged in customers.
Building 'the next big eCommerce thing' in your niche market is not an easy task. With the right strategies, you can build, launch and grow a successful online store.
Hopefully, the above tips will help you to start a sound basis for your eCommerce business.
REAL LIFE. REAL NEWS. REAL VOICES.
Help us tell more of the stories that matter from voices that too often remain unheard.
This post was published on the now-closed HuffPost Contributor platform. Contributors control their own work and posted freely to our site. If you need to flag this entry as abusive,
send us an email
.