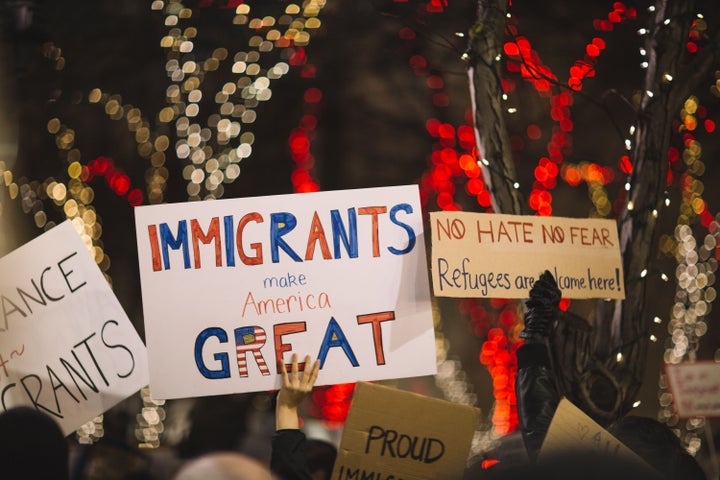 Higher education should empower students, not hinder them. That's why every student's education should be affordable and easily accessible – no matter what language you speak, what country your parents are from, or where you grew up.
And yet, each year, thousands of children of immigrants begin their college application process with the same question: Is it safe to apply for financial aid?
Students answering this question are often paralyzed by a fear of the unknown. Will my application affect my parents' immigration status or my own? Will I even benefit from filing a FAFSA?
Without clear information on how financial aid information is used, many of these first generation American college students jump to the conclusion that filing a FAFSA may jeopardize their own or their parents' legal status and end up not filing at all, leaving behind potential opportunities for their futures.
Luckily, the rules are actually clearer than you think. Below you can find a list of everything immigrants and their children need to navigate the already confusing FAFSA process — and to debunk a few frequently cited myths.
1. Does FAFSA Information Go to Immigration Officials?
No. All federal and most state financial aid uses information collected from the Free Application for Federal Student Aid (FAFSA) to make decisions on eligibility for aid. But what many students don't know is that the information collected through FAFSA is not shared with agencies handling immigration. This means that you don't need to panic about the information you share on your FAFSA creating problems with immigration officials.
2. Can Legal Students Apply Regardless of Parent Status?
Yes! If you are a legal resident or U.S. citizen, then you are eligible for federal and state financial aid, regardless of your parents' status. In fact, state courts have frequently prevented states from imposing restrictions on financial aid simply because a student's parents are undocumented. If your parents are undocumented, you can file using 000-00-0000 as their Social Security Number, and request an IRS tax transcript online to get their required tax information.
3. Can Undocumented Students Benefit from Completing a FAFSA?
Yes! Even if you are currently undocumented, filing your FAFSA could give you access to certain forms of state and university financial aid — for example, states like Texas, New Mexico, California, New York, and Florida have all passed legislation extending in-state tuition prices to undocumented students who meet specific requirements. This allows students to file as international students and even file without a Social Security number.
Students who need help figuring out their financial aid situation should contact their school counselors for help. In addition, students can benefit from online resources like Frank, designed to help students and families navigate the FAFSA in fewer and easier steps.
Filing for financial aid is not an easy process, but by following the facts above and taking some affirmative steps, you can move in the right direction. You have nothing to lose and everything to gain — no matter your background, everybody deserves a shot at higher education.
Popular in the Community