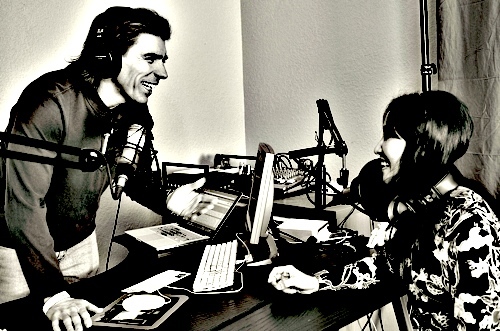 How to Remind Your Guest to Send Over Their Info
Give your guests a gentle reminder of by when they need to send you their info for the show, including - social media links, a headshot, a 50-75 word bio/intro, and titles of their book(s) or programs.
Good language to use in the email: "So we can keep you on schedule, please shoot over..." or "So I don't miss anything, what's the best way to bring you in the conversation?"
Don't do what I did early on, and catch yourself grasping for straws at the last minute. Generally, I request info at least 48 hours before the show.
If they're not able to, we generally take them off the schedule temporarily. (If you don't respect your own time, you can't expect others to either.)
Before You Push "Record" Do These Two Things With Your Guest
Depending on your show's focus, many of your guests may not have the "chops" that seasoned speakers and media pros have for being interviewed.
Not to worry though, your interviews can still be entertaining (that needs to come first), enlightening, and educational. All it takes is some guest prep on your side. Remember, the guest, experienced or not, will typically look to you for guidance. Make sure you set them up for success, by being a great guide.
1. Before the show starts, remind your interviewee not to tell their whole story in the first two minutes. Believe me, it is way tough to recover from that, when they do.
2. Give your guest a frame of reference for where to start. Be sure to let them know this ahead of time. This gives you flexibility and a place to go with the conversation.
EX: "When you got out of high school..." "Right before your accident..." "The day before you quit your job..."
Unfortunately, many interviewers forget to do this. Instead, they ask broad, open-ended questions, that are hard to answer and aren't relevant to the show or audience. Ex: "Can you share with our listeners a little about yourself?" or "Can you give us a little background on how you got to where you are today?" These types of questions lack focus, direction and can make for a rough start to the conversation.
Don't assume your guest knows the best place to begin their story. Walk them to it.
Your audience and guests will thank you.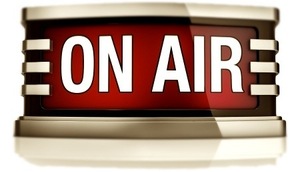 The Best Way to Handle your Guest Introductions
We've all heard shows where the host would read out a 1-3 paragraph intro before bringing the guest into the show. And, while it's usually done out of respect for the guest, to give him or her kudos for their accomplishments and to set them up for a killer interview, it's not necessarily the best use of the guest or listener's time, and from a radio veteran's perspective, it's not good radio.
Don't tell us about the guest's three best-selling books, or about how they overcame failure, an injury, or a business collapse. instead, get into the conversation and have them tell us.
Don't script out and read a long and detailed intro for your guest. Involve them in their own intro. My intros are 1-3 sentences max.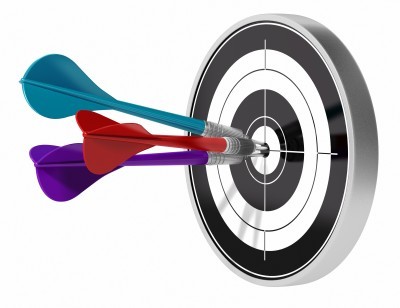 It takes the right mix of art and science to pull off a great interview and show. If your podcast is simply a passion project or a hobby, help yourself to the free guides and resources on our website.
If your goal is to create - launch - monetize your podcast, it will take a strategy, plan, and definitive action.
In the 'Launch your #1 Podcast' course, we outline and take you through exactly what we did to take the roof off with our launch.
My prayer is that through podcasting, books, and other media, you share your message and voice with the world... Because the world needs your contribution.
Until next time, remember this - Living a life true to who you are is the greatest gift you can ever give to yourself, your family, society, and I believe, to God.
Make it a great day and ReLaunch with confidence.
REAL LIFE. REAL NEWS. REAL VOICES.
Help us tell more of the stories that matter from voices that too often remain unheard.