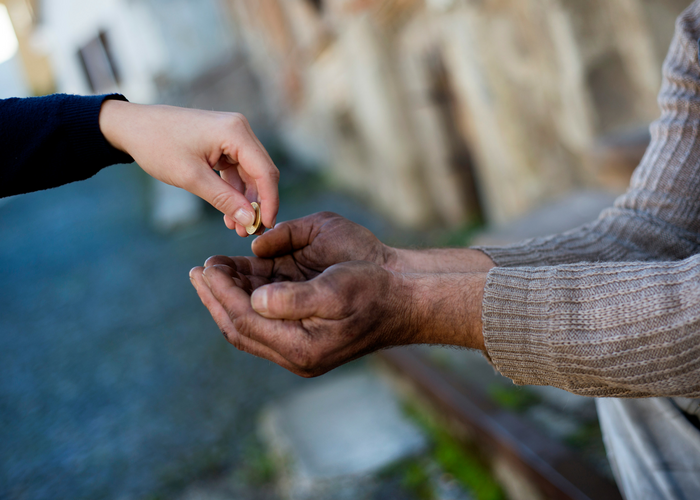 As the death toll rises to at least 82 and much of the Southeast and the Caribbean are still in dire straits, Tropical Storm Irma is continuing to wreak havoc in the U.S. - 1.9 million homes and businesses are still without power. As a result of the devastation, many corporations and individuals are donating time and money to Irma relief efforts - a cause that's predicted to be one of the most costly disaster relief efforts in U.S. history.
Several corporations are leading the charge by pledging large sums. Apple announced donations totalling more than $10M to funds supporting Harvey and Irma relief. Bank of America, Paypal, IBM, Disney, and Walmart have all contributed a cumulative tens of millions, among others.
Much of what has been donated will find its way to the Red Cross, perhaps the most recognizable humanitarian organization, and the one that seems to attract the most donors for disaster relief efforts such as these.
However, a recent article in The Verge urges people to reconsider donations to the Red Cross, citing lack of a capacity for large-scale disaster relief execution as a prominent reason. The corporation takes in more than $3B annually, but a lack of public transparency surrounding how donations are put to use breeds skepticism, especially among Millennials.
The cohort encompassing adults in their twenties and thirties is widely criticized for donating less than previous generations; however, research suggests Millennials are simply more vigilant consumers, unlikely to donate if they don't believe their dollars are being put to good use. As the cohort has surpassed Boomers to claim largest buying potential, Millennials have the capacity to make a sizable impact to important causes, but the burden of properly vetting charitable organizations can seem daunting and cause inaction.
To make it easier for Millennials and other individuals to understand how to get the most out their donations, here are three quick and easy tips to guide your charitable giving in the aftermath of Hurricane Irma.
Let other organizations do the vetting for you. Organizations like I Am Action take the guess work out of charitable giving. Non-profits that appear on the platform receive an IAA platform score that takes overhead into consideration: the less overhead, the more dollars are put to use to actually support the respective cause. I Am Action also makes available other meaningful ratings and accreditations of the charitable organization, such as the Better Business Bureau "Accredited Charity" seal, among others.
A fundraiser for Hurricane Irma relief appears on the site in collaboration with retired
baseball superstar David Ortiz, known by fans as "Big Papi." According to a recent press release, "funds raised...will exclusively support relief and recovery efforts from this storm beginning with immediate needs, and later, long-term recovery."
Disbursements will be made to The David Ortiz Children's Fund and the S.O.S. Children's Charities. The David Ortiz Children's Fund has been helping children in need of cardiac care for more than a decade; it will be working towards providing support for remote pediatric care for the children who need it.
"Our goal is to help areas and countries such as Dominican Republic, Haiti, Cuba, Puerto Rico, Bahamas, Turks and Caicos, Barbuda, Antigua, St. Martin, St. Barts, British Virgin Islands but don't have the resources and infrastructure to deal with once in a 1,000-year disaster," stated Alex Haditaghi, the founder of I Am Action.
Consider giving more to one cause (as opposed to less to several causes). If we add up all the dollars we donate to charitable organizations in a given year, we might be surprised by the result. The average itemized tax return includes a substantial $4790 in charitable deductions. However, this number is generally the sum of donations to several different organizations - donating a few dollars here and there can be rewarding, because we feel like we're doing our part, however small, in supporting a number of important causes.
However, donating the total annual sum to one organization, or spreading it across just a few, may put your dollars to better use. Why does it matter? Because charitable organizations are investing in you, too. By giving more money to fewer organizations, you give the organizations that you do contribute to better ROI, and potentially reduce the overhead of other organizations.
Invest more in risk mitigation. When natural disasters occur, there's a justifiable urgent need for support. Dollars are put to use saving lives and rebuilding families and communities. Of course, it's important to do our part in supporting such efforts.
But out of the context of disaster relief, many of us don't think about giving unless there's an urgent call to action - let's change that. By donating to causes that support risk mitigation (for example, organizations that invest in reducing our negative environmental impact) our donations can be preventative rather than reactionary.
Finally, remember that the actions that we take, as individuals, can and do make a difference. As Margaret Mead once famously said: "Never doubt that a small group of thoughtful, committed citizens can change the world; indeed, it's the only thing that ever has."
REAL LIFE. REAL NEWS. REAL VOICES.
Help us tell more of the stories that matter from voices that too often remain unheard.
This post was published on the now-closed HuffPost Contributor platform. Contributors control their own work and posted freely to our site. If you need to flag this entry as abusive,
send us an email
.