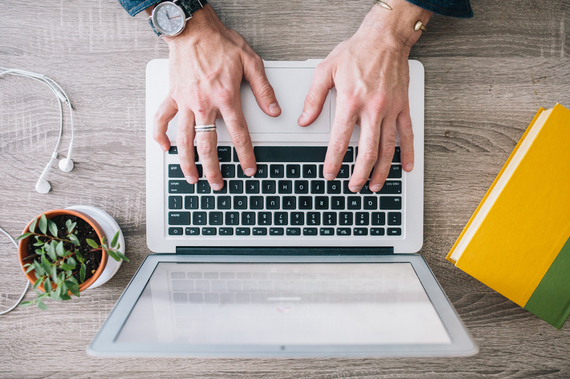 I was recently speaking to someone about my friend Sara Davidson, who runs Hello Fearless, a school for female entrepreneurs. The first words out of this person's mouth were, "Man, Sara is killing it! She's all over the media!"
It's true -- Sara is killing it. But those media hits are an optic. When you get media exposure, not only does it draw people to your site and earn you business, it makes you appear to be more credible, more successful. And who doesn't want that?
In fact, the famed Guy Kawasaki recently came out in support of PR as the way to get the most bang for your marketing buck. He said,
"Brands are built on what people are saying about you, not what you're saying about yourself. People say good things about you when (a) you have a great product and (b) you get people to spread the word about it."
But how do you get media exposure for your startup or web-based business if you don't have the money to hire a PR firm? Here are my top 3 tips:
Know your target audience and where they get information
This may seem simple, but it's the most important tip. Who is your target audience? How old are they? What do they care about? Where do they get their news and information? Once you know that, really dive deep into the media your audience consumes. For example: Have you designed the newest portable smartphone charger and want to market to millennial women and tech savvy men? Then you should probably pay close attention to Brit.co and Pop Sugar Tech, as well as Engadget and Gizmodo.
I recommend creating a Twitter list with the journalists in your coverage area. Journalists are really active on Twitter and you can build relationships with them by retweeting and favoriting their content. This tactic also gives you insight into the topics they cover so you can pitch them effectively.
Catalogue these contacts into a media list. Create a spreadsheet with several columns:
First name
Last name (this is important so you can sort by either field)
Publication name
Title (i.e., tech editor, managing editor, senior writer)
Email address
Phone number
Notes (so you can note their preferences and other information. i.e., "covered my competitor last year," or "doesn't like to be pitched on Wednesdays.")
Create the perfect pitch
This is where it gets juicy. To pitch the media, present your contact with a story idea that integrates your business but isn't overly promotional. The story ideas that are most effective have the following elements:
They fit into the same type of information that your target journalist normally covers
They tie into a national trend (i.e., for tech: big data, internet of things, wearables)
Are timely
Present a "clickable" idea or headline
Think like a journalist. What do their readers care about? What type of story will generate the most clicks?
The harsh truth is: No one cares about your company. Seriously. If you send an email to a journalist to tell her about how great your company is, it'll get deleted immediately. However, if you're able to tell her how your product or service solves a major problem or fits into a broad trend, then you're cooking with gas!
Best practices for pitching the media include:
Send a pitch via email with a provocative subject line. Journalists get THOUSANDS of emails a day. How can yours stand out?
Keep it brief. 1 - 2 short paragraphs and nothing more. And get to the point IMMEDIATELY. Follow the inverted pyramid style of writing: present the most important facts first.
End the email with an offer for an interview or to provide more information
If you send a pitch that accompanies a press release, embed the press release in the body of the email, rather than sending a word doc or PDF as an attachment. If you send an attachment, your email may land in the SPAM box.
Offer a contributed article
Media outlets often run on a lean staff. They need contributed content in order to satisfy their hungry audience. Draft an insightful piece that is relevant to the publication's audience and offer it to the editor as a guest post or contributed article.
Often, publications will post blogger or contributor guidelines. Check those out to determine tone, word count, and any other requirements. If you find a publication that doesn't require the post to be exclusive to their site, then you could repost content from your blog and that's how you can link back to your site. Brilliant.
Most contributed articles should be between 500 - 1,000 words. Start the article in an interesting way by telling a story or presenting surprising statistics. Write in the "inverted pyramid" style, presenting the most important facts first. Also, organize your article with subheads to break up the content so readers can easily access the information they're looking for. Consider a listicle format or "tips" article, such as "5 Ways to be More Productive" or "10 Tips for Writing Clickable Headlines."
These tips are just a start for getting press for your startup. If you have anything to add, please write it in the comments!
Popular in the Community