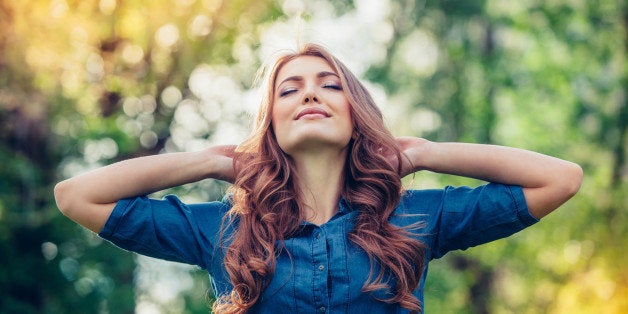 Are you happy with your life? I have had the pleasure (insert sarcasm) of meeting numerous people who were extremely unhappy with their lives for various reasons. This prompted me to think in depth about what would make some of the unhappiest people, well, happy again.
It really isn't that complicated, in my opinion, but, that is just my opinion. I believe in transparency, like one of my mentors taught me to be so I will tell you that I have struggled with financial obstacles, relationship issues, career disasters, you name it, I have definitely been unhappy at some point in my life.
Most people are extremely busy which leads to a great deal of unhappiness in their lives. Being too busy often steals our ability to see the good we have in our life.
Here are three simple tips. Deal with these head on and there is a good chance it will improve happiness in your life:
This one hit me square in the mouth a while back. I had the opportunity to speak with several different wealthy individuals who were, you guessed it, unhappy. I have always thought if I could make "X" amount of dollars I would ultimately be happier in life. It doesn't matter if you make $30,000 a year or $300,000 a year, you will still have issues in life. You will still have problems in life. Money doesn't always make your problems go away.
How did I address the lack of contentment in my life? I realized sometimes less is more. Sometimes we need to clear our calendars, unplug, and get away. Sometimes we just need to eliminate the clutter from our lives and this leads to more happiness than we could experience.
If you have a vehicle that is fifteen years old and it gets you from point "A" to point "B", keep driving it. Be happy with it. Trust me, the vehicle payment is a happiness killer, especially when you can't pay your payments on time. Financial problems seem to affect every area of our lives.
Be happy with what you have, more stuff is not always the solution to happiness.
Sometimes we just need to eliminate the clutter from our lives and this leads to more happiness than we could experience.
I am a little overweight and I know it. I also know it is unhealthy, but, I am working on it. About ten years ago I was visiting a family member at a major cancer treatment center in Texas. I saw children at the Ronald McDonald House who were facing terminal illnesses, but they had smiles on their faces. They continued to play, continued to live, and continued to love.
If you are remotely healthy, be thankful. Maybe you are struggling to lose the same twenty pounds you have been trying to lose for five years. Keep trying and don't let it affect your happiness. It doesn't matter what you are facing, if you are alive, enjoy your life. Enjoy what breath you are given and don't take any moment for granted.
A recent survey compiled by Psychology Today revealed the profile of the unhappiest people in America. Do you want to take a guess at who they were? The unhappiest people in America were: females, 42 years old, unmarried, no children, income of less than $100,000 annually and they were professionals (doctors, lawyers, etc.) (Psychology Today).
These people had a great income, however, they lacked companionship.
Maybe you are in a terrible relationship, I know many are. Being in a bad relationship can certainly affect your happiness in a negative way. I encourage you, though, don't overlook the companionship you do have in life, whether it be with friends or family.
There are obviously many more issues which affect our happiness in life. For my life, I rely on my faith, my family, and learning to be content wherever I am at in my life. It is a challenge, but it is a challenge I embrace.
What challenges are you facing in life?