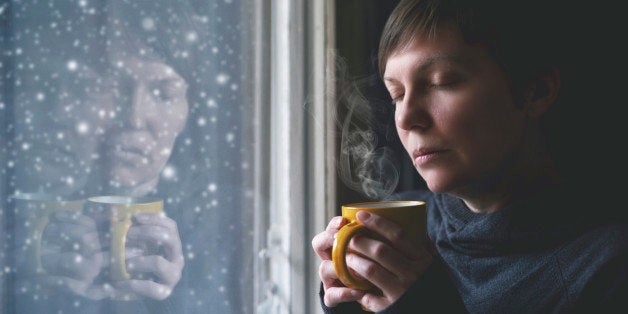 The holiday season is upon us once again. And though the holidays are often all about family gatherings, holiday parties, and taking part in all the various festivities to get in the "holiday spirit," it's important to remember that self-care is vital in these few months.
When the days are getting shorter and the days and nights getting colder, our bodies have a tendency to want to spend more time in rest.
Though we may forget with all the holiday hustle and bustle, winter is a time to reflect and recharge our batteries so we can be prepared to plant new seeds for the year ahead. It's a time to let go of the old, so that we can be open to the new that spring brings us.
For this reason, it is vital to give ourselves enough time to rest during this season. If not, we can quickly as easily find ourselves drained, exhausted, and, more than likely, sick on the couch with a bunch of Kleenex.
So how can we adequately take care of ourselves this holiday season? Here are three ways:
#1 -- Hop on the "no train"
Though saying "no" can be difficult for many of us (especially those of us who like to "please" people), it's incredibly important to learn how to do if you're going to take care of yourself. You can't really find time to rest and do all that you want to do if you're saying yes to everyone else.
When we're saying "yes" to what everybody else wants from us, it isn't very empowering. In fact, it can make us feel like others are more in control of our lives than we are. So if you see value in taking care of yourself, it's incredibly important to start saying no to things you really don't feel like doing.
#2 -- Give yourself more time to just rest
The winter months are not the time to sign up for an extra evening paint class or to take part in that new book club. The holiday season keeps us busy enough as it is.
So try to minimize extra activities so that you can maybe go to bed a little bit earlier or maybe sleep in a bit later. Your body and immune system will thank you -- trust me.
#3 -- Reflect on this past year to create a better vision for the year ahead
As I stated earlier, winter is a time to reflect, release and recharge so I find it very important to give ourselves time to do that! One way to do this is by journaling to reflect on experiences from this past year and creating resolutions for the New Year.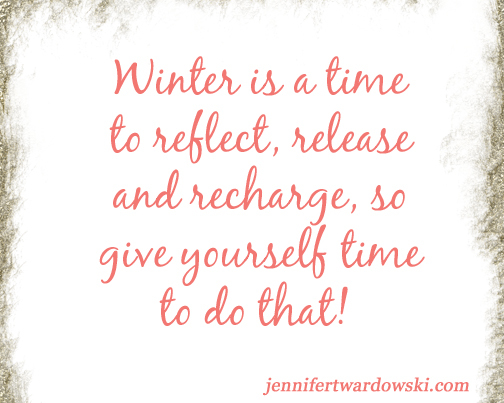 For myself, something that I found very valuable in this process is Danielle LaPorte's book, The Desire Map. I used to be a very goal-oriented person, but I've found over time that one or two things happened when I'd make a goal: 1. I'd experience little to no enjoyment upon meeting the goal or 2. I lacked motivation to actually achieve the goal cause I just wasn't really "feeling it."
What I've liked so much about Danielle's method is that she doesn't have us focus on the goal itself, but the core desired feelings that we want to experience as a result of that goal. It's based on the idea that we don't want to achieve the goal, but the feeling that can potentially come with it.
So if you're interested, you can check out The Desire Map and see for yourself. If not, I still encourage you to explore this for yourself and find your own unique way to give yourself time to reflect on what you've experienced this year and get a sense for what you want in the year ahead. It's vitally important in the growth and evolution in our mind, body and soul.
Take action now!

How can you start to find more time for you to rest and recharge this holiday season? Share in the comments below!
Jennifer is a self and relationship coach, writer, and spiritual teacher. She is the founder of JenniferTwardowski.com and the creator of Ignite Love from Within: Meditations to Create Relationships and a Life Filled with Love, click here for a free meditation from the album. Her mission is to help women create loving relationships with both others and themselves. Click here for her Free Self and Relationship Healing Meditation and weekly blog updates. To learn about how you can work with her, click here.