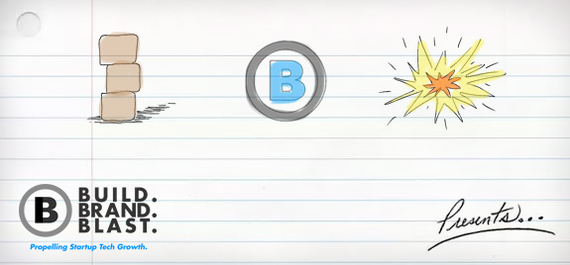 Crowdfunding is an increasingly popular medium for tech entrepreneurs to get the funding they need to realize their ideas, but many users miss a handful of simple tricks that can radically improve their results.
Investment capital is a lifeblood that gives entrepreneurs and visionaries the momentum necessary to start fulfilling their ambitions. Without that capital, those ambitions can go unrecognized. Fortunately, the evolving world of technology and increasing diversity of communication platforms has revolutionized the paradigms of fundraising.
With the variety of crowdfunding platforms available, more entrepreneurs are seeking them as viable options for raising the capital necessary for starting a business. While a portion of them wind up being successful, many of them miss the simple tricks and strategies that can propel them to their initial financial goals.
If you're interested in beginning a crowdfunding campaign, for a business or another goal, make sure you take advantage of these three simple tricks:

1. Reward your contributors. Your contributors, whether they're putting up a few dollars or a few thousand, are going to be the reason for your success. They deserve to be rewarded for that participation (and proactively announcing those rewards is bound to motivate ample new contributors). Select quality rewards at each donation level, reflecting the interests and desires of your key demographics. Give back whatever you can afford.

2. Get social. Don't set up your crowdfunding campaign and abandon it, hoping for it to grow. Get social on as many platforms as possible, including Facebook, Twitter, LinkedIn, Pinterest, and YouTube. Encourage your connections to spread the word and link to your campaign in every medium possible.

3. Talk. The best way to spark interest in people and keep it is to talk to them. Engage with your users directly, in comments, threads, and videos, as often as possible. Be personal and recognize individuals that are even marginally interested in your campaign. The results are extraordinary.
While these tricks are simple, it will take some time and effort to pull them off successfully. The more you put into your crowdfunding campaign, the more you're going to get out of it.
Jose Vasquez is a serial entrepreneur and tech enthusiast dedicated to helping startup technology companies get the direction and momentum they need to succeed. As the founder of Build. Brand. Blast., Jose has established a collective resource for tech entrepreneurs to consult when brainstorming, creating, launching, or expanding a new business. Jose is also the founder and CEO of Quez Media Marketing, a marketing firm that combines technology and creativity to help new and growing companies get the results they need.
Jose graduated from Goldman Sachs' 10,000 Small Businesses program. Goldman Sachs is a partner of the What Is Working: Small Businesses section.
Follow Jose:
Calling all HuffPost superfans!
Sign up for membership to become a founding member and help shape HuffPost's next chapter