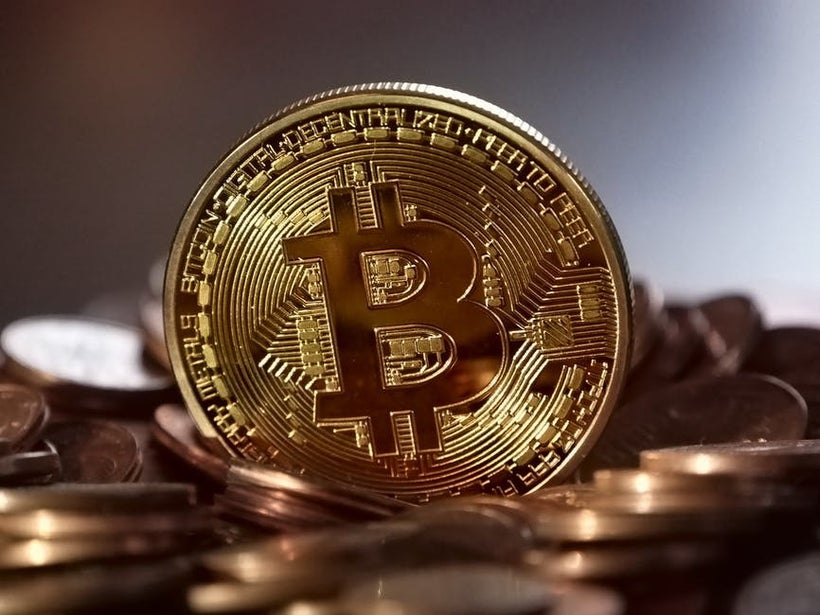 More and more people are investing in bitcoin and other forms of cryptocurrency — and the world is taking notice. Indeed, bitcoin's share value has continued to surge as more companies experiment with this and other forms of digital currency.
Much of the appeal of cryptocurrency comes from its decentralized control system and digital cryptography, giving users more control over their finances than ever. However, this system isn't without its fair share of risk. It should come as no surprise that hackers pose a serious threat to cryptocurrency users. Indeed, the estimated $40 billion value of cryptocurrencies make them a highly appealing target.
If you're not careful, you could easily lose everything that you've invested in cryptocurrency. In this digital environment, you are fully responsible for protecting your money — if someone steals it, it's gone for good. While this may sound quite alarming, you aren't left without ways to protect your cryptocurrency. Here are three tried-and-true methods that will help you keep your finances safe.
1) Make More Wallets
While the ability to access your cryptocurrency fund anytime, anywhere can be very convenient, you should never leave your entire cryptocurrency holdings in a single wallet. You don't want someone to be able to steal thousands of dollars from your account because you lost your phone.
Think of this in the same way as you would approach traditional bank accounts. You keep the vast majority of your finances in a savings account that is rarely (if ever) used for making purchases. Your checking account has a lot less money in it, and is used for paying bills and other everyday buying needs. While you may transfer money from one account to the other from time to time, maintaining this balance keeps your finances safe.
To further secure your cryptocurrency, you should make your core wallet the equivalent of a savings account, keeping its key offline. You can then create other wallets (including mobile wallets) that contain a minimal amount of money to cover everyday spending needs. Even if your mobile wallet were to be compromised, the majority of your finances would still be safe.
As Edwin Dearborn, CMO of e-Chat explains, however, this requires additional security measures when transmitting transaction data from one wallet to another. "Blockchain technology, IPFS protocols and P2P connections are essential when transferring cryptocurrency. Encrypting and decentralizing your transactions protects them from interference. If you don't use a system that utilizes these security measures, you make it all too easy for unauthorized users to access your transaction data."
2) Two-Factor Authentication
Of all the steps you can take to protect yourself, few are more important than utilizing two-factor authentication. Most cryptocurrency exchanges support two-factor authentication to ensure that you have an additional layer of security should someone gain access to your password. Google Authenticator is considered one of the most secure options. SMS verification is also available, though it is more vulnerable to hackers.
Setting up two-factor authentication before you begin participating in cryptocurrency exchanges will ensure that withdrawals and other transactions are protected from would-be hackers, as you will need to enter unique codes each time you make a transaction.
When using a mobile device, other security features like face recognition and fingerprint input can also make it more difficult for hackers to access your account.
3) Offline Backups
The more you do to manage your cryptocurrency offline, the safer it will be. You should never leave your cryptocurrency on the exchanges, as the infamous Mt. Gox hack highlights how quickly hackers can act — and how little victims can do — when an exchange's security measures are breached.
Your best option is to move your financial data off the exchange and disconnect them from the web until you need to make another transaction. External hard drives and USB sticks are relatively inexpensive, yet effective backup solutions, though you will need to be careful to protect these from loss or theft. Cloud backup is also a possibility.
Regardless of how you choose to back up your wallet, you must encrypt the data. Encryption tools like VeraCrypt offer an additional layer of security should someone ever gain access to your backups.
Finally, remember to prepare for the worst. Your USB stick could die, or your house could burn down. Creating multiple backups (and utilizing a bank vault or other secure storage solution) could very well protect you from disaster.
The risk and reward associated with cryptocurrency make it an exciting financial venture, one that is sure to have a significant impact on the global economy in the world to come. By following these and other essential cryptocurrency security practices, you can ensure that your investment in these digital assets will be protected.
Calling all HuffPost superfans!
Sign up for membership to become a founding member and help shape HuffPost's next chapter
This post was published on the now-closed HuffPost Contributor platform. Contributors control their own work and posted freely to our site. If you need to flag this entry as abusive,
send us an email
.