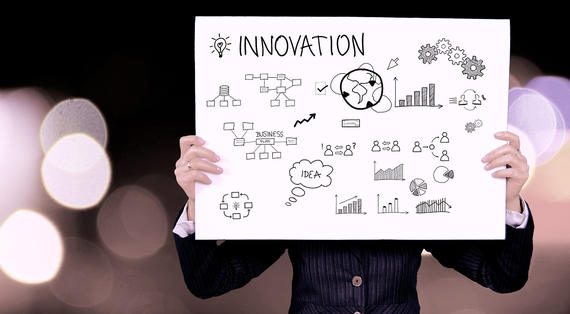 Whether you have owned a business for 30 years or are just starting out on your own, it's important to embrace principles that will help you succeed. In the course of running my business, I have an opportunity to speak with experienced professionals with decades of industry knowledge. I also consult with entrepreneurs just taking their first steps in the world of business ownership. Experienced pros come to the table with tons of great information and systems experience, but they are sometimes stubborn about changing their ways to meet current trends. The newbie business owner has a thirst for knowledge and is quite willing to do whatever it takes to be successful, but often lacks a strong network and resources needed to get their flywheel going. But I love their enthusiasm. However, either can be successful.
Great content paired with an outdated website is like putting jet fuel in a 1972 Ford Pinto.
It is essential anyone looking for success in today's business climate adapt to today's business trends. Business is moving faster today than it ever has, and those that adapt will flourish. For many, it will mean complete systems changes from the "old days." Just as the vinyl record was replaced by the CD which was replaced by the digital file, the evolution in business is now and it's constant, but don't blink. Don't get lost, don't give up and by no means, don't fight it. Embrace these three trends and you are on your way to making a successful go of it.
The Internet is Here to Stay

Hello Captain Obvious, it's not just for email anymore. I lump a lot into this first trend and I could write a book about all of the trends the internet has created. Think about all the new technology at your fingertips. Cloud-based computing, social media marketing and analytics play a starring role in pushing and pulling information. While technology is key in getting and giving information, the most successful businesses will be able to master technology but still provide a human element as well. Being a trendsetter in social media marketing and sales but having no one available to personally respond to customer inquiries and problems is not good. If you can't provide a smile, a pleasant word and a handshake, you are creating a recipe for business disaster. Twitter, Facebook, LinkedIn and other social channels should no longer be handled by the intern. Social media has earned the right to be out of the broom closet and up on the executive level. The businesses that will have the steepest growth curve will understand how social media impacts the bottom line, how reading and understanding analytics is needed to survive and success will be earned by those able to forecast and change overnight, based upon analytics.
Content is King

Blogging, writing and sharing content with existing customers and potential customers will no longer be the exception, it will become the rule. Well over 30 million pieces of content are shared daily and what is most interesting is that although lots of great information is provided by business, many of the same businesses lack the website structure to actually convert all of the traffic generated to anything more than a web hit. It's equivalent to putting jet fuel into a 1972 Ford Pinto. It's about to blow up on it's frame. If you are still driving around in a beater, it's time for you to get that web heap into the body shop for a needed facelift. Don't spend good money on bad structure. Don't delay, provide a worthy home for your content to reside. Also, you need to be the expert in your industry. Poll your management team, have them share the responsibility of writing content for you to distribute. Interview your existing client base (if you have clients) and get your info out on social media. Although you want to make sure your content is grammatically correct and free of statistical errors, don't wait to have four editors, 17 fact checkers and the CEO approval. You need content and you need it now. Update frequently, stay connected to your market and provide content that is relevant, interesting and easy to read.
Adapt or Perish

It's no longer enough to rely upon your reputation. Market your business like you just opened your doors yesterday. If trends continue as they have been for several years, waiting for the phone to ring because you have done an outstanding job is one way to assure that you will probably not be around for long. Potential customers are doing most of the research on their own. They are more educated than ever before and willing to sacrifice less because they know they can get what they want from someone else if you can't provide an exact fit.
It's a matter of business life or death. You need to steer your ship with the current. If your business either chooses to ignore the trends or work against them, you a riding an uphill climb in the wrong gear. If the trends don't seem familiar to you, consider this an advance warning to get someone onboard to help. I am a believer in having the experts do what they do best. No need for you to reinvent yourself. Do some research and find someone that is an expert in your industry to help. Struggling with where to start? I would be glad to make some recommendations for you, send me a message or provide a comment below and I will connect with you. 2015 can be your year to boom or it can be your year to bust. Work hard at moving with the trends, it will make a huge difference for your business.
Doug Sandler, has a soon-to-be-released book called Nice Guys Finish First. Register on his site for a chance to win a signed copy of his book and join his blog readers as well. www.DougSandler.com . Help pick the book cover by clicking here.
Popular in the Community