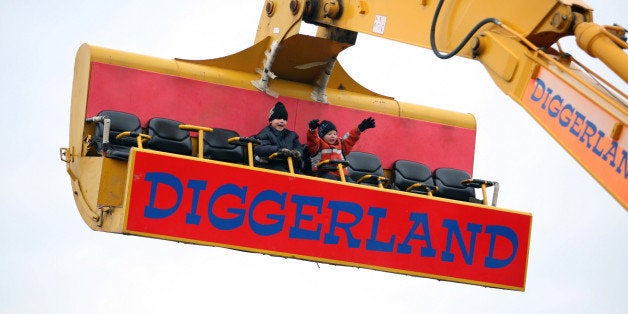 Ever since Disneyland opened its doors on July 17, 1955, all kids have had a clear must-visit destination on their bucket list -- the Magic Kingdom ruled by Mickey, Minnie and their friends. A visit to a theme park has been a surefire way to make family vacations magical.
Today, theme parks have evolved from being mere recreations of smash-hit, animated movies and have moved to a new level of entertainment. Technology has made in theme park development possible. Only our imaginations can stop us from designing uber-cool theme parks for the next generation.
Ready to plan your next vacation? Here are three of the most offbeat theme parks around the globe:
Diggerland - United Kingdom & United States
Imagine driving, digging, and raking up a veritable dust storm with your very own digger! Forget about castles and princesses and bow. This construction-themed park is guaranteed to be every little kid's dream come true.
Owned and operated by a European digging equipment company, big machines are the DNA of Diggerland. The park has four locations in the United Kingdom -- Kent, Durham, Devon, and Yorkshire -- and a recently opened site in West Berlin, New Jersey.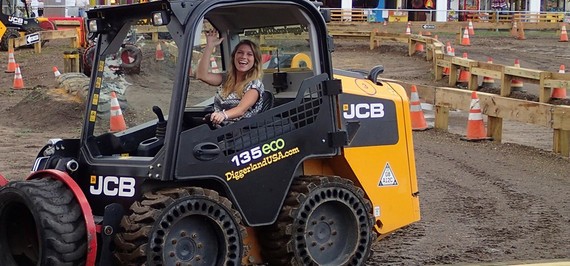 Why is it so great?
Diggerland gives children (above a specified height limit) and adults the opportunity to ride and drive heavy construction vehicles like diggers, loaders and excavators. It has refashioned existing construction equipment into amusement park-style rides that the entire family can enjoy.
From March to October every year, Diggerland conducts monthly racing events between these giant mechanical beasts. The theme park even has a 'Dancing Diggers' show with six diggers performing amazing stunts you never thought were possible!
DreamEast Cultural City - Zhuozhou, China
You can't visit DreamEast just yet because it's under construction; however, the sheer scale and ambition of this theme park makes it necessary to include it on this list.
SkyOcean, the parent company, is promoting DreamEast as a torchbearer of Chinese culture with its 5000-year history, while retaining the entertainment factor.
The DreamEast Cultural City located in Zhuozhou, a suburb of Beijing, China, will offer a peek into Chinese culture, history, and scientific achievements through a series of theme parks -- Legend World, Future World, and Zhoukoudian.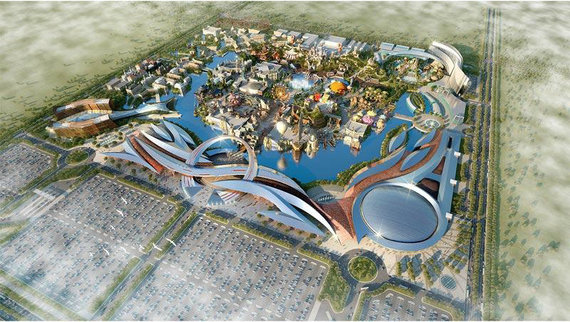 While Legend World will interpret and recreate Chinese folklore and stories for the new millennium, Future World is a gigantic science and technology park that will give kids and adults a firsthand experience of aerospace technology--something that no other theme park offers.
Zhoukoudian is a journey into pre-historical China, complete with wooly mammoths, mastodons, and Stone Age based attractions. This will be the first theme park in the world based on pre-historic civilizations.
DreamEast also will offer the world's largest indoor family entertainment center, comprising of shopping malls, resort hotels, and live event arenas.
Bon Bon Land - Holme-Olstrup, Denmark
Visit a theme park with a bonafide sense of humor. Bon Bon Land is a candy-themed amusement park that takes toilet humor to the extreme. Featuring numerous rides and roller coasters with animal-themed names and a whimsical cartoon style, Bon Bon Land is one of Denmark's busiest theme parks.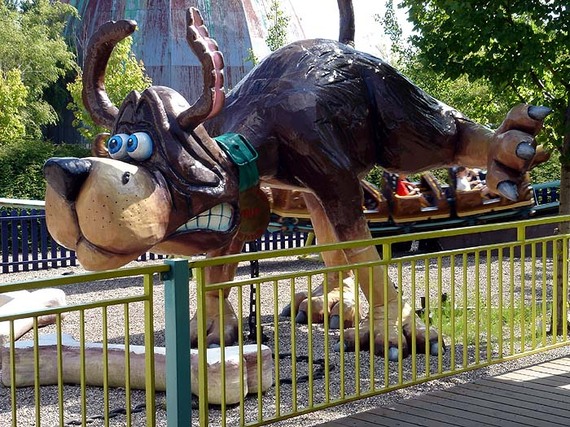 Legend has it that the park was started by a Danish candy maker who made gross-sounding, but yummy tasting candies, like "Dog Farts" and "Peeing Ants." When children around Denmark began flocking to the candy maker's factory to see how their favorite candies were made, the attention raised alarm bells with the health department. This lead the company to create a brand new theme park around their candy delights, where children could explore the candy-making process and enjoy fun rides, too.
Why is it so great?
The sheer cheekiness of the characters that populate the park, the funny names, and overall humor that the park exudes is unmatched by any other theme park in the world.
As these theme parks testify, your next family vacation doesn't have to be a series of long queues for the same old roller coasters, giant swings, or Ferris wheels. Push the envelope for your next getaway!