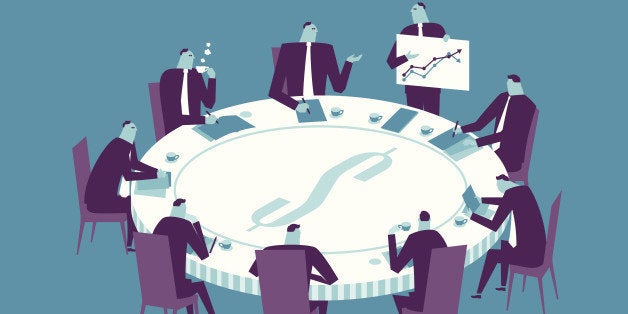 The belief that human rights are integral to the economic, social and environmental aspects of corporate activity hasn't always been very popular. This can be surprising given that human rights norms have existed for 67 years. The Universal Declaration of Human Rights (UDHD) adopted by the U.N General Assembly in 1948 does not call out businesses' responsibility specifically, but applies to all parties including corporations.
As evidenced by recent CSR reports, it is increasingly clear that large multinationals are seeking to make real societal change. Yet, despite corporations' encouraging efforts, understanding what it really means in practice to make an impact is still a challenge that many companies face. Here are three ways to improve that.
1) Collaborate with human rights experts
A key step towards ensuring good human rights performance by companies is the practice of human rights due diligence: the analysis of business activities and the risks those activities pose to affected communities. This analysis is complex and requires technical human rights expertise and training which most companies lack nowadays. That's why businesses need to increase collaboration with human rights experts.
Indeed companies often ignore the changeable human rights risk environment. Human rights risks are not only various but also constantly changing. Using experts' counseling, businesses need to make a greater effort to continually map the changeable long-term and short-term risks as well as direct and indirect risks associated with their activities.
Collaborating with human rights experts can help companies face these challenges through careful impact assessments, training, monitoring and reporting mechanisms, providing actionable tools to positively impact local communities in holistic and meaningful ways.
2) Recognize that human rights issues are interlinked
Businesses often concentrate on the fulfillment of one particular human right related to their specific operations without taking into consideration that human rights are indivisible, interdependent, and interrelated.
To be sure, most businesses are organically associated with certain rights. For instance, it makes sense for a pharmaceutical company to focus on the fulfillment of the right to health in its communities. Yet, the fulfillment of the right to health may depend, in certain circumstances, on the fulfillment of the right to education or to information. Ensuring appropriate health-related education in communities can be just as vital to fulfilling the right to health as the provision of basic medicine.
The realization of one human right most often depends on the realization of other rights. By concentrating on the enjoyment of one specific human right, it is possible that other fundamental rights will be overlooked, resulting in unintended human rights infringements.
3) Take climate change seriously
In the lead-up to COP21, the UN conference on climate change, MSLGROUP asked a global community of Millennials at BetheChance.com how they feel about climate change. 250 Millennials (18- to 30-year-olds) from Canada, China, Denmark, India, Poland, United States, United Kingdom and beyond shared a remarkably similar voice: They are deeply concerned about the climate, disappointed in our collective past behavior and desperate for change.
Millennials expect business to be part of the solution. Over the last few weeks, Millennials shared that they demand BIG actions from business - they want to hear more about better and cleaner products and want businesses to take a more sustainable approach in their operations, innovations, packaging and investments. Because climate change directly and indirectly threatens the full and effective enjoyment of a range of human rights (including the rights to life, water and sanitation, food, health, housing, self-determination, culture and development), Millennials want businesses to implement big solutions and want them to do it now. Most of all, this generation is impatient and will not tolerate inaction from companies any longer.
Calling all HuffPost superfans!
Sign up for membership to become a founding member and help shape HuffPost's next chapter