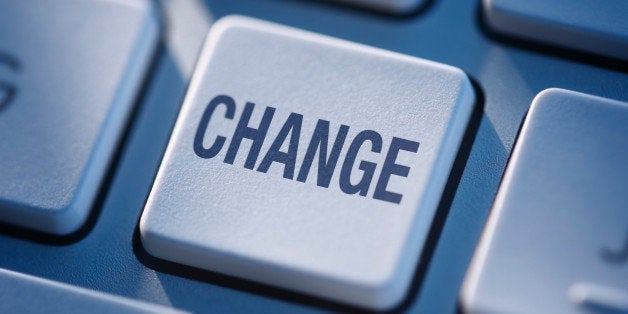 Many of my friends and family members are facing transitions. Some work in companies that are being bought. Some work for companies whose owners are making changes and keeping most of the employees in the dark about the changes. Some are on the verge of being promoted but aren't quite sure what the promotion will entail.
On a more personal level, some friends are facing health challenges, and many relatives have passed away this year causing uncertainty in the lives of their immediate family members.
As the famous (rather negative) quote, attributed to Benjamin Franklin goes, "In this world nothing can be certain, except for death and taxes." Or as the Greek philosopher Heraclitus of Ephesus said (in translation) in the 400s B.C. "Everything changes and nothing stands still."
Because everything changes, uncertainty is inevitable. Some people cope with uncertainty better than others. The three main ways people relate to uncertainty are fear, control, and staying in the moment.
Some people fear uncertainty. According to Anxieties.com, "Most problems with anxiety relate to a fear of uncertainty." This fear is also tied to the fear of losing control. Eliot D. Cohen, Ph.D. writes in Psychology Today, "People who are chronic sufferers from such losing-control anxiety keep themselves continuously in a heightened state of stress with only brief, unsatisfying intermissions between fears. The crux of the problem is the demand for certainty in a world that is always tentative and uncertain. It is precisely this unrealistic demand that creates the anxiety."
Some people attempt to control everything they can around the uncertainty. This way works for some people who love to plan. If you know you are moving but aren't sure when or to where, one of the things you can control is what you will take with you and what will need to be sold or given away or donated. Having an activity to do related to an uncertain outcome makes some people feel better about heading towards the unknown.
Lori Deschene, founder of Tiny Buddha and Recreate Your Life Story, writes that preparing for different possibilities helps her with uncertainty. For example, "The most difficult part of uncertainty, at least for me, is the inability to plan and feel in control. Until I know where I am going to live, I can't plan what neighborhood I'd like to live in, where I'll practice yoga, or what events I'll attend to meet people. But I can plan for the possibilities. I can make a list for what I would do if I were to move to LA versus what I'd do if I stay local. Obviously the latter doesn't require much change, so all I really need is one plan and the flexibility to embrace it if necessary."
Some people acknowledge uncertainty but choose to stay in the moment. Doris Day made famous the Jay Livingston and Ray Evans song Que sera, sera (Whatever will be, will be) in the 1950s.The lyrics include "the future's not ours to see" h And this is the attitude of many people who understand that things happen, uncertainty is a part of life, so they will just not worry about what may or may not happen in the future. Mark Twain famously said, "I've had a lot of worries in my life, most of it
never happened."
People who choose to focus on the now aren't ignoring the future. They acknowledge that it will happen regardless of their planning or their emotional estate surrounding it. They choose, instead, to focus on their reactions and attitudes to uncertainty. Or as Joel Osteen says, "Life is 10 percent what happens to you and 90 percent how you respond. Flexibility is the key to dealing with uncertainty. Remaining open to possibilities makes life richer and experiences broader.