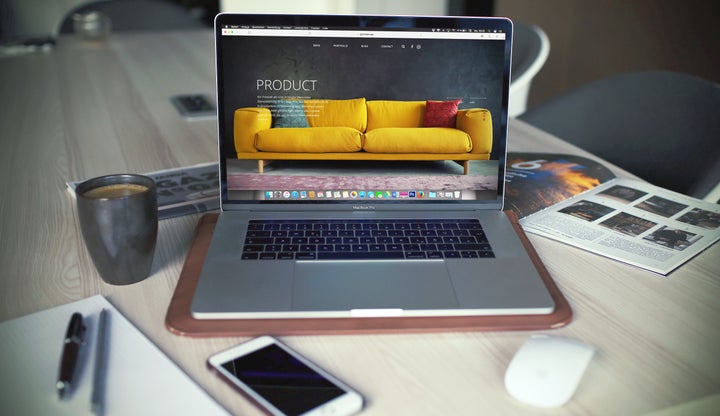 In a society where the average person spends ten hours a day staring at one screen or another, consumers are craving a return to handcrafted goods. In 2016, for instance, the craft-focused e-commerce site Etsy boasted 28.6 million active users, an 18.8% increase over the previous year. As demand grows, though, more and more craftspeople are scaling up beyond the mom-and-pop online shop: they're setting up mini-factories that yield enough goods to need wholesale distribution.
Don't call these new companies "manufacturers"—they're "hardware startups" or "makers," "crafters" or "artisans." In New Lab's 84,000 square-foot space in Brooklyn, 80 companies who each have three to 20 employees on average create everything from shelves for indoor farming to high-tech compasses. Elsewhere in Brooklyn, jewelers at Catbird, lighting designers at Workstead, and other small-to-medium-sized enterprises carry on the crafters' torch. In part thanks to efforts like these, while manufacturing jobs (broadly defined) declined in New York for three decades, they increased by 3,000 from 2011 to 2015 to total more than 78,000.
It's not only big cities like New York and San Francisco that are seeing the impact of the handcrafted movement, either. 26% of cities have a maker space, a type of incubator that hosts small-to-medium-sized businesses focused on, well, making things. 13% have hosted a maker faire, which is a gathering of representatives of said businesses.
These companies are thriving by blending the old with the new, so it's no surprise that their swelling popularity means they can't function without high-tech helpers of their own. In fact, it's digital tools that have fueled the renaissance of handcrafted goods from the beginning. From eCommerce tools like Shopify and WooCommerce to accounting and payments software like Stripe and Xero, simple, lightweight software has made it easy to run a physical product-based business with only a small team—or no team at all. Now, these same tools are defining the future of the industry. Here are three software advancements that makers of handcrafted goods can look forward:
1. AI will take care of your busy work. No longer the sole domain of tech giants like Facebook and Google, artificial intelligence (AI) is helping handcrafted goods creators streamline the backend of their processes, too. Shopify recently announced it was giving all its users free access to Kit, an AI "virtual employee" that can run reports, send emails to customers, and—perhaps most importantly—dynamically adjust Facebook ad campaigns. Since Kit was added to the platform (originally as a paid product), the number of customers coming to Shopify stores via Facebook ads has increased 5x. That's great news for crafty Shopify users who want to spend their time in the workshop, not on paperwork and marketing. Other small-business software providers have been dipping their toes in the AI waters as well—for instance, cloud software provider Xero rolled out an AI tool that autofills some portions of invoices to help save users time and prevent mislabeling.
2. Innovations like 3D printing help prototyping get cheaper, more powerful, and more versatile. Just like craftspeople no longer need teams of bookkeepers, marketers, and accountants, they no longer need huge plants in order to conduct the actual creating part of their business. The rise of 3D printers has been extremely important for makers of everything from whimsical plastic toys to sleek modern furniture. The overall market for 3D printing products and other services geared toward creators was $2.2 billion in 2012, according to American manufacturing company Atmel. Affordable 3D printers, combined with economy-priced laser cutters and other tools, are what's making the rise of the new "digital handmade" a reality. Their impact will only multiply as their cost continues to go down.
3. Your favorite platforms and tools will integrate more and more tightly. As the market for handcrafted goods has expanded, so has the number of software tools associated with it. While many of these tools already integrate with each other, there are almost always more gaps to fill in. Payment service Stripe recently launched Stripe Connect, a product designed for businesses accepting payment on behalf of someone else—for instance, an e-commerce marketplace or a crowdfunding platform. This will help reduce friction in complex transactions involving multidirectional flows of money with many different payers and recipients.
The rise of an entire software ecosystem around e-commerce for handcrafted goods has even had industry giant Etsy rethinking its walled-garden strategy. A while ago it launched a website builder, Pattern, to try and retain sellers who might be feeling big enough to get their own site. Now it has announced that users can list items not sold on Etsy in their Pattern sites, a major departure—and an admission that no one can really go it alone anymore in today's crowded handcrafted goods marketplace.
Inexpensive software tools that streamline and automate tasks like invoicing, payments, and inventory management have made it cost-effective to make and sell your own product without huge economies of scale. Meanwhile, economy-priced hardware has made mass production a reality for small businesses—even those with as few as three employees. It may be based on a return to the handicrafts of the past, but the handmade marketplace is only getting bigger and more high-tech from here.
Related
Popular in the Community