This post was co-authored with Kevin Longa, creator of TASTE.
Rarely do viral videos build a loyal following. As founders of two new media startups, we have put together this list of three methods that have helped us build our audiences.

1. Tell stories

Ray Kurzweil refers to stories as humankind's first invention. I imagine the first stories were fantastical accounts of danger and abundance - of the lion that hides behind that rock formation and the morning's antelope kill that sustains the small nomadic tribe. We gravitate to these stories as timeless, for they were bundled with our earliest forms of communication and survival.
As old and important as this type of story-telling is, it's still a relatively new concept for digital media. It's much easier to hit record and submit a ranting soliloquy in front of your computer to YouTube than it is to create a narrative arc complete with call to adventure, descent/ordeal, character development, and return, a la the Hero's Journey.
When pursuing their ventures, every entrepreneur must undergo struggles and development akin to the monomyth. This supplies a multitude of stories of intrigue, scandal, and triumph. Beginning with the widely-acclaimed Silicon Valley, it is little wonder that a new crop of series focus on the entrepreneur's journey, such as Welcome to the Silicon Valley and TASTE - two documentary projects that follow the stories of entrepreneurs.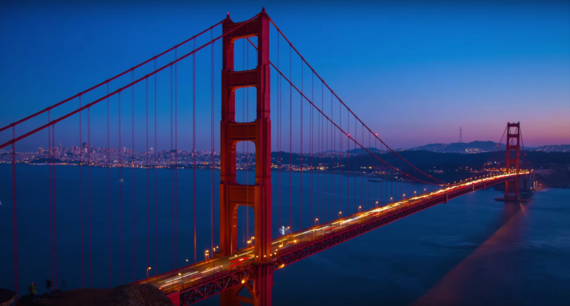 In Welcome to the Silicon Valley co-founders Michele D'Aliessi and Li-Jiang wanted to show their audiences how it feels to start a company in the Silicon Valley: the good, the bad and the inspirational. They featured stories such as Eric Simons (CEO at Thinkster) who is creating his third startup in a Hacker House; Danielle Fong (Co-Founder, LightSail Energy) who is building an energy storage technology that may allow the world to transition to 100% renewable energy; and Nadir Bagaveyev (CEO at Bagaveev Corporation) - a rocket builder with 3D printed engines. Despite their ventures being deemed 'crazy,' 'hail-mary' investments, D'Aliessi believes each of these entrepreneurs' stories represent the grit, determination, and "impossible is nothing" mindset that is key to telling the high-tech Silicon Valley story.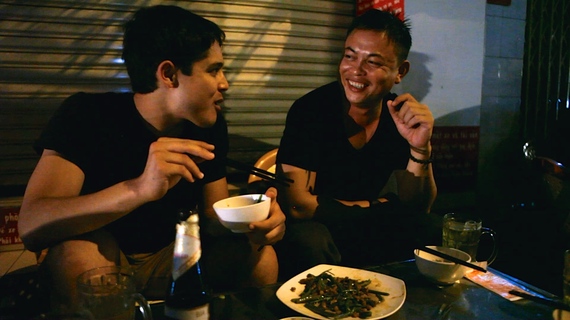 Meanwhile, TASTE tells the stories of the people who make our food. While many food-related videos feature recipe instructions or people gorging on copious amounts of bacon, each 4-minute episode of TASTE tells a story about a food entrepreneur. The series has featured people such as Andreas Gugumuck--a man who ditched his job at IBM to resurrect the lost art of snail (escargot) farming in Vienna and Chef Matthew Dolan--a San Francisco chef who changes a young criminal's life through cooking. In their Kickstarter campaign, TASTE's creator Kevin Longa promises to extend the storytelling experience beyond the TASTE episodes by offering backers access to in-person dinners and cooking classes with the subjects of TASTE's films and SF Bay Area celebrity chefs. This is just another way online media has empowered new forms of extending the storytelling experience, while returning storytelling to its more primordial roots.
2. Know your tribe

Including early adopters, viewers and backers brings us to our second recommendation: know your audience.
The internet has allowed for long-tail and niche content to thrive. Enthusiasts of nearly any topic or story can come together to enjoy and support topics not found on mainstream programming. In Miracle Messages, a television series being developed by Kevin F. Adler (one of this article's authors), homeless individuals record short video messages to their loved ones, which are attempted to be delivered using social media. In an early pilot, a homeless man in San Francisco named Johnny Dwyer was able to reconnect with his four brothers and sisters in a few weeks after not having seen them in 33 years and having been a missing person for 22 years.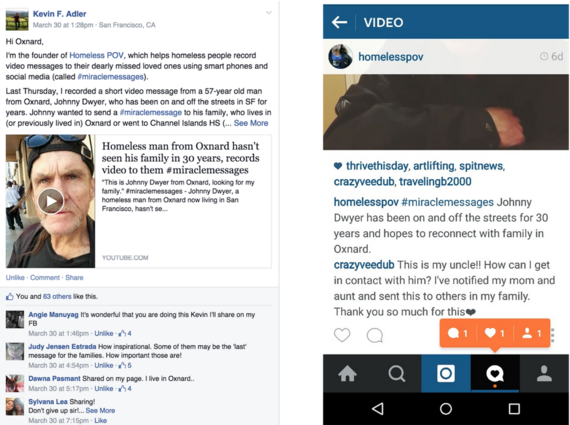 This miraculous story was only possible because Johnny's video was posted in two Facebook groups affiliated with his hometown: My Oxnard Memories and Growing Up in Oxnard in the 70s and 80s. While Johnny's video did not garner millions of views or make national headlines, it was widely seen by the people that mattered: former classmates, neighbors, and friends of Johnny and his family. In this instance, a few hundred likes and shares and a small story on the local TV news resulted in two individuals coming forward who recognized Johnny and directed the Miracle Messages team to his family.

3. Be authentic

A recent survey by Variety found that YouTube stars were more popular than mainstream celebrities amongst viewers aged 8-11. These young people represent the future generation of viewers. The study cited 'authenticity' as one of the main reasons behind YouTubers' popularity. While mainstream celebs must work with PR professionals and scripts to connect with their audience, many viewers appreciate how YouTubers possess the ability to connect on an unfiltered, direct level. "YouTube stars make their content in their own bedrooms and homes, so when other kids see these videos, it's no surprise the viewers can relate," says comedy content creator Kyle Lau.


Lau himself has stayed true to his roots when creating videos with his comedic team for The 2KSlam Show. Each of the six members of The 2K Slam Show come from different parts of the world and upbringings. For example, member Alex Vargel draws upon sci-fi movie nights with his father when creating sketches such as "The Day Carl Sagan was Right" and Lau's family always had a silly sense of humor, which shines in each of his characters. And as a whole, The 2KSlam Show team began making this style of comedy since their time as a comedic group at UCLA (formally called "The Company"). "We could try to make formulaic viral videos like 'Obama wears a thong,' but that wouldn't be our style," says Vargel, "YouTube and online media is the wild west, but at the end of the day you just need to make good content. Period."