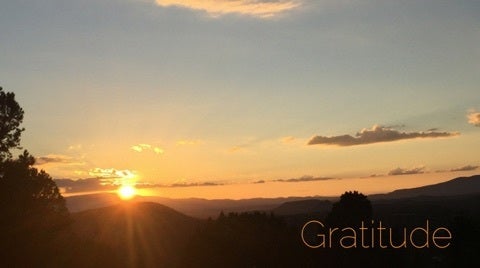 Practicing gratitude daily creates awareness and appreciation for what we do have that is positive and life affirming. It gives us perspective. Gratitude fosters a sense of overall well-being and contentment when we incorporate it into our daily awareness.
And let's face it, in this day and age of 24/7 access to everything from constant use of our smart phones and social media to online and cable tv channels, we are bombarded with information. Unfortunately, much of this information-overload is negative, chaotic and disturbing news, images, and drama.
This constant bombardment of information, updates and notifications can negatively impact our health, stress levels, and overall attitude.
What we focus on we attract into our lives. So what are you focusing on right now? Is it positive or negative? Does it lift you up or break you down?
Here are three strategies to cultivate more gratitude in your life and the lives of others:
1. #WBNLGratitude 22-Day Challenge
Here is how it works and how you can participate:
Make a commitment to the challenge and just begin today!
You need an Instagram account.
For the next 22 days, post a daily image on Instagram with what or who you are grateful for today.
Use the hashtag #WBNLGratitude in your daily post.
All the #WBNLGratitude posts will be included on our social wall: https://wbnlcoaching.com/wbnl-social-live/
All participants who complete the 22-day challenge (prior to 12-31-16) will receive a T-Shirt of their choice from our Wandering But Not Lost Shop.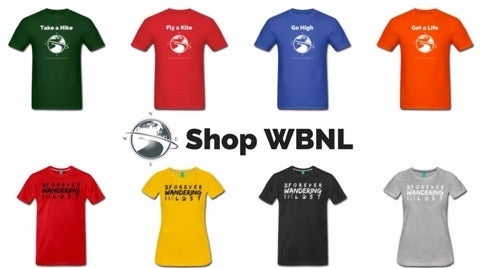 2. Keep a Gratitude Journal
A gratitude journal is an excellent and easy way to cultivate more gratitude and happiness in your life.
Here are some ideas to get you journaling:
Select a journal or notebook that attracts or inspires you. Visit a bookstore and see what jumps out for you. Discover if you prefer ruled or un-ruled, blank or lined pages.
Get a favorite pen or writing instrument. Don't underestimate the value of a great pen!
Go Digital! Keep a digital journal or diary ... there are plenty of APPs for that! Just search journal or diary in the APP store. Here are two I recommend checking out:
At the end of the day simply answer this question in your gratitude journal - Today I am grateful for....
What happened today that made you smile?
Who are you thankful for today?
Notice and record memorable moments
Notice and write down synchronicities
Celebrate the small things
3. Pay it Forward – Share the Gratitude
Here are the top reasons why you should include writing personal notes as a daily success strategy for your business and life:
Personal notes are always opened and read.
They leave a lasting impact.
Personal, written thank you notes will make someone's day!
They help you build and deepen the quality of your connections and relationships.
Our recommendations on how to implement this powerful practice and get the best results:
Write the note in the moment – immediately after the interaction or when you have the feeling of gratitude.
Keep it simple and to the point. Simply let someone know why you appreciate him or her in your life.
Use a blank card so you can hand write a personal message.Always have a supply of blank note cards, envelopes and stamps on hand.
Hand-address the envelope with both the destination address and return address.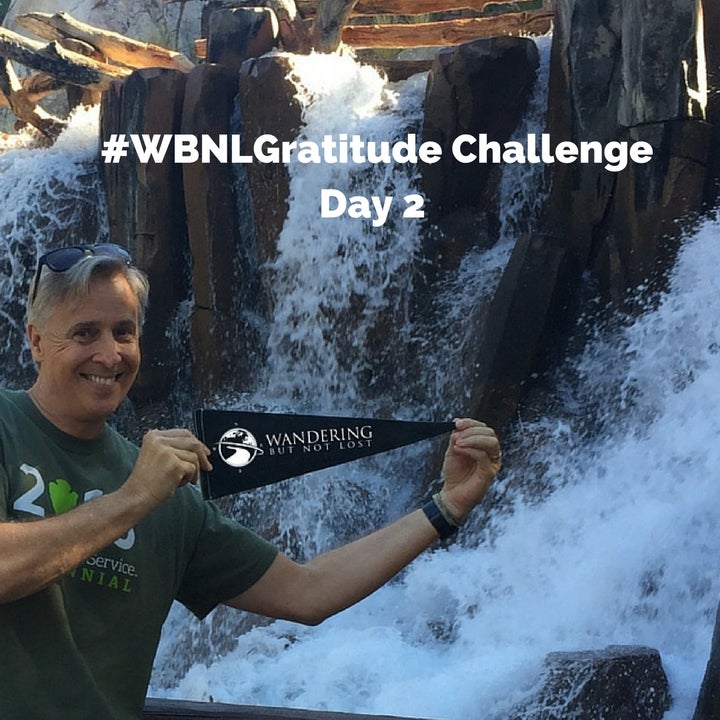 Related
Popular in the Community