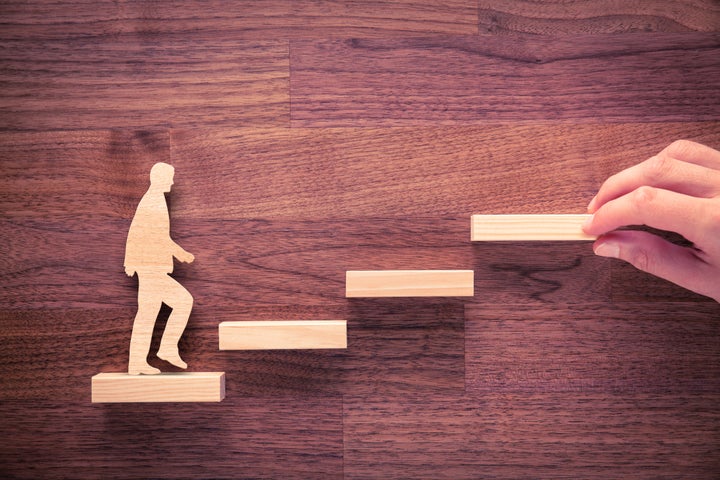 Companies think they need to review their employees. What they really need are better employee results. Can the right performance assessment help?
There has been no shortage of articles about performance reviews. Julie Bawden Davis recently wrote a great summary in American Express's Open Forum, furthering the debate over how often you should conduct a performance appraisal and what you should expect from your employees and their managers from those assessments.
Rachel Feintzeig added to the discussion in her Wall Street Journal article, "The Never-Ending Performance Review," highlighting the new surge in innovative evaluation systems and their impact on the workplace. Of course, ten years ago, businesses were urged to get rid of the employee appraisals all together. "Get Rid of the Performance Review," Samuel A. Culbert's 2008 piece in The Wall Street Journal, illustrates that sentiment.
So why the wild expansion of performance reviews in all shapes and sizes?
As companies try to accommodate the styles of a new generation of workers—Millennials, or Gen Y's—the traditional process of conducting annual reviews is being revisited, revised and reformulated. At the same time, CEOs are trying to build better organizations that can rapidly adapt to new business environments, new technologies and shifting demands of clients, because as the next generation becomes the dominate labor force by 2020, corporate culture is going to matter more than ever. Here's why.
Millennials haven't just been working in the workplace, they've been changing it, applying their work habits and processes to the cultures in which they find themselves. And this, in turn, is affecting the employee evaluation systems put in place by management. Let's take a deeper look from the perspective of the cultural transformation taking place.
What type of review is right for a particular type of organization at a specific stage in its development?
For business leaders and their HR directors, the challenges are daunting. Should they dump their old annual reviews, often tied into bonuses and salary advancement? Replace them with more frequent, shorter, snap-shot reviews? Or should employees write their own reviews and have their peers help assess their engagement, actions and results?
How to decide? And at the end of the day, is it about satisfying management or getting employees to deliver better results?
Changes go deeper than the performance appraisal itself.
The changes happening in today's businesses are as much about the cultures that are evolving within companies as they are about how to better manage a new workforce. As Gen Y's move into management roles and start to replace the Boomers of the past, they are bringing with them their values, beliefs and behaviors...their cultures. They grew up digital, which colors everything they touch.
If poorly designed, a performance appraisal of that generation may never get the results you're looking for—namely, to engage your employees, reward and recognize them for their efforts, redirect them as appropriate and ultimately, deliver the desired results.
Done well, the performance review can actually be something employees and their managers look forward to.
The neurosciences teach us that people decide or buy with their hearts, their emotions, and then justify with logic or reason. The same goes for how you evaluate and motivate an employee. It is more than the facts. It is all about how their place in the company feels and how that motivates them to overcome any hurdles they may be facing in their personal growth and professional development.
3 ways to get your employees to love their reviews.
1. Corporate Cultures and Assessment have to be aligned. What does it feel like to be an employee in your company? How do you want it to feel in the future? This is a very important part of the appraisal assessment process because it is essentially about your company's culture. Begin by thinking carefully about the type of organization you have today and the type you prefer to have in the future. They may be different, maybe dramatically so. Do you want a very innovative, empowering culture or a competitive, results oriented one? Is yours a controlling, rules-driven culture or a collaborative, team-structured one? Start there and then design the assessment to fit the culture that you hope to craft for tomorrow's business. If not, you might just have to keep whatever is working (or not working) today.
2. The frequency and style of assessment depends on the type of company you are. Once you have your future culture visualized, step back and look at the types of behaviors you want to encourage in tomorrow's organization. Your assessment should be asking the right questions to see how employees are in fact "living that culture." Regardless of where you are going, consider how the assessment will help you get there. For example, a very top-down, controlling, process-driven organization, like a hospital we once worked with, is probably interested in employees who are very committed to processes and rules. For a business like this, an annual or semi-annual review might work just fine.
Something very different is needed for an innovative, entrepreneurial organization. Here, you probably want to encourage and mentor the "thinkers" frequently, with both positive and negative feedback, as they move through the year's problem-solving and business-building activities. Once you empower them, they will feel free to take risks. Your reviews need to help them take wise risks.
And then a competitive, results-oriented culture tends to be laser-focused on appraisals, most likely with frequent feedback loops and peer-to-peer discussions to keep people all moving the same direction for the right bottom line results. When the numbers aren't coming in, the reviews will have to reflect that and redirect performance.
3. Your evaluation system should improve performance, not just assess it. Ultimately, you want your employees to actually love their reviews so they can go out and achieve what the assessment focuses on—delivering better results, on time, with superior output and engagement.
Here's a challenge for you: try your own review and see how it feels.
Does it encourage you to aspire to even better results, or do you want to stick it in a drawer and forget about it? Consider too what it looks like—forbidding or comforting? Finally, try delivering it to your employees at different times of the day and week and see if that makes a difference.
Remember, the purpose of the review is to help you build a better business. The first step, then, is to build a better review.
Popular in the Community