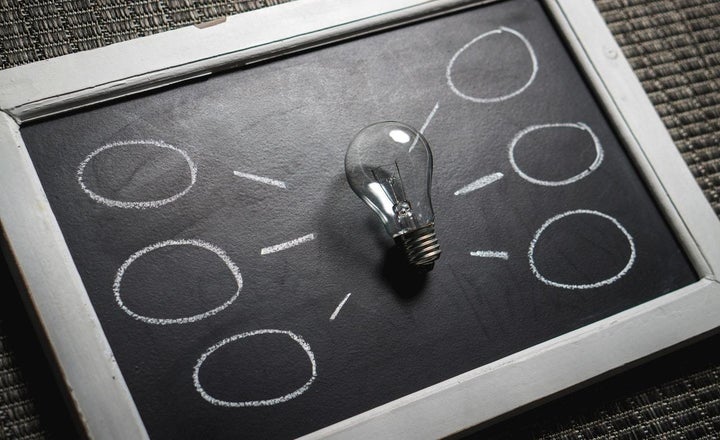 Ideas are cheap. Execution is not. Yet the journey of an appreneur begins with an idea that has the potential to generate profit and wealth in the long term.
In search of an idea, you may look to the apps or app categories (such as on-demand) that already exist and build something similar in hopes of making it big, because those that you emulated have. But it doesn't always work.
Purely because there is a big gap between their motivation and yours. In this article, we will look at some of the ways that we teach at Appreneurship Academy to find a profitable mobile app idea.
These are tried and tested and drawn from some of the most successful apps that you can find in the app store.
It's true some of the most popular apps are a result of a problem being solved. Oftentimes it's the problem that the founders themselves faced. Sometimes it's the problem they discovered by observing the people around them, in a personal or professional setting.
So here's what you must do. Start observing how you go about things in your daily life. Observe other people too. See how they struggle with a task. See how you struggle with a task and whether there's a better way to do it.
Observe on a daily basis and try to note at least one problem each day. Slowly, as time progresses, you'll start to get better at observing real world problems that don't have a solid solution. That will be your cue to explore an app to help solve the problem.
At the end of 30 days, filter them down to top three ideas. Do this exercise for another 30 days and again, filter down to just three ideas. Go for the one that gets you most excited, the one that gives you sleepless nights. That's the one you must take the next step with.
Your idea doesn't always have to be a B2C solution. You can look for business problems, and solve those through a B2B app. Start by doing the exercise with your workplace in mind.
"Try to find a way to easily solve a common problem. An app like Uber is so successful because it provides convenience and saves time. It takes a common problem and provides a simple solution. Any time you can offer a convenience, you have the potential to be wildly successful," says Jonathan Long, founder of LAWYE.RS
2. Exploit your skill sets.
What skill sets do you have that can be leveraged to scale into a big business? Here's an example to set your thinking in motion. Mobile phones helped Rachel Charlupski scale her babysitting business into a network that now includes more than 1,500 babysitters. When she started out, Charlupski was a solo babysitter in Phoenix offering services to hotels guests to make extra money.
This is what you must do in order to discover your skill sets that can be scaled, if you don't already have an epiphany. List your top five skills, strengths and interests. Write down five business ideas for each of those skills, strengths and interests.For instance, if one of your skills is writing, write down 5 possible business ideas - agency providing writing services, on demand app for writers and people that want to hire them, etc.
Again, look for the one that excites the most and has little or no competition in the market. This market can be just your city or state. Don't think too big on day one.
3. Find apps with downloads but no updates.
So far, we discussed how looking inwards can help you get to a profitable mobile app idea. Now, I'm going to show you a strategy to find an app idea by looking outwards.
Search for apps in the app stores that aren't getting updated anymore. To find these forgotten apps, use Google Play or the App Store search to see the rankings for the most updated and popular apps in the category or area of your interest -- fitness, social networking, productivity, etc.
Ignore the first three to four pages of search results where the most successful ones show up. These are the ones with maximum downloads and regular updates. Instead, start on page five, looking for apps that haven't received an update in the last year, but still get downloaded. The appreneur gave them up!
You now have the option to revive them -- and know you'll have paying customers as there already is market validation for the app. Go through the app in detail, speak to existing and potential users, and make a better app for them. One of the ways to get started is to offer to buy the app that isn't being updated anymore.
Whatever your method of finding a profitable app idea, always bear in mind that the first idea doesn't necessarily win. For the many popular or successful apps, it's a result of many iterations or years of perseverance that helped.
Related
Popular in the Community