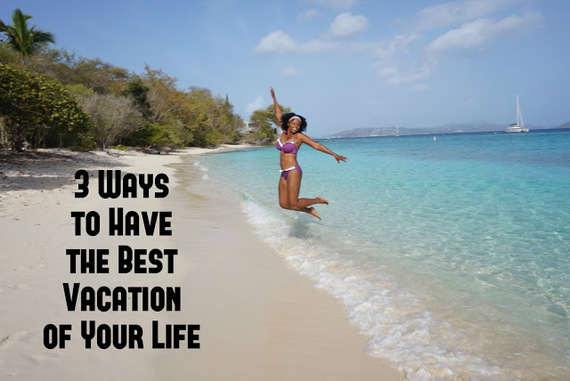 It's no secret - there's a lot of pressure on social media to keep up with the Jones'. Yesterday, a teen Australian Instragram model went viral after she said that she was walking away from it all. Even the money!
Within the travel community, there's the same pressure. It's really competitive and insults like "travel snob" and "tourist trap" are thrown in infographics just a regularly as showboating photos of camel rides in the desert and bikini shots on foreign beaches.
The intention should be to inspire, but instead many posts ring with the stench of "why are you working at your desk, and not on this boat with me?" The result is that, just like the Australian model's message to her 12 year-old-self when she didn't feel good enough, many potential travelers will never get discouraged and not take their wanderlust trips, because of fear that they won't be as great as yours.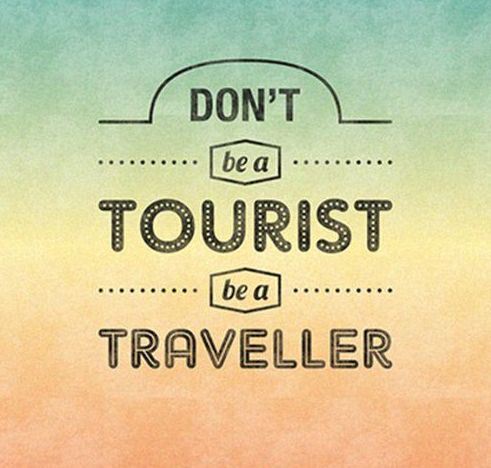 This is a common infographic on my IG timeline. Part of the travel "shaming." The point is just to have the experience. It doesn't matter how you do it.
Well, that's bunk.
The goal is to just get out and go. I'll use an even stronger message and say, "Shut up and Go!" Forget the competition and start you own journey, even if it's venturing 50 miles south of your home on a weekend. When I lived in North Carolina, I created a "local adventure" at least twice a month. I also set a goal to get all the way out of town, once a month. I always tried to find a friend to go, but many times I had to go alone. Sure traveling with a companion is fun. But I wasn't going to let the lack of one inhibit me.
You can do it, too! You can take a vacation. And, you can take one anytime you want!
Once you do, here's three surefire ways to make your journey as cool as Anthony Bourdain's trips.
#1 Find the local market.

Whether you're a veteran traveler or rookie, wherever you are, even in the U.S., seek out the local market. It's fine to be a tourist. It's cool to take the guided tours. But to amp up your experience, try to leave the boundaries of your itinerary and search for the local fare. See what's for sale; what's in season. This way you can get a true sense of what the culture is really like.
#2 Stop taking selfies everywhere.
It's literally my job to take photos and video. But every once in awhile you have to put the cell phone down and enjoy the moment. Every stop you make doesn't require a shot of you and the famous landmark. It's not like "they" won't believe that you were there. I've created an entire formula about the strategy you should have about taking photos. Check it out here! But in summary, just take three to five pics at each stop: the overall scene, one or two of the action, and then your selfie. THEN...put down that damn camera and enjoy the moment. Immerse yourself in the place, the people, and the things all around you.
Almost all hotels and resorts that cater to the westerner. So they will have the burger and fries on the menu. But did you really travel to China to eat Carl's Jr? When possible, expand your palate and try something new. Stay away from the hotel buffet. You should make it a point try the local cuisine. If you get queasy easily and have a sensitive stomach, then eat vegetarian. And beware: make sure that you eat cooked vegetarian. Remember the salad will be washed in the local tap water. (They're not busting out bottled water to wash the lettuce!) Another point for the sensitive stomachs - also drink bottled water!
If you like these tips, I do them on video too. Check it out below.