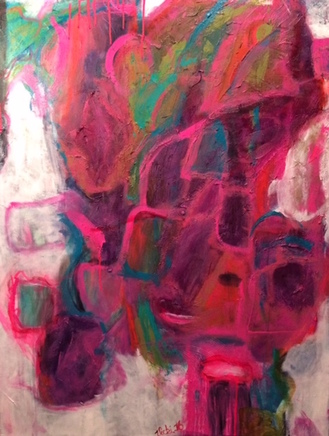 I ate dinner with a friend recently, and she told me something quite upsetting. We had both read Elizabeth Gilbert's book Big Magic: Creative Living Beyond Fear, which is about living a creative life and following your curiosity. My friend said she has lost her curiosity; she doesn't feel curious about anything in life. She said she's in survival mode at her job, and she just needs to persevere for seven more years to reach retirement.
Her words taunted me in the days that followed our chat. I truly believe that if the journey to a perceived destination is miserable, then making it to the destination will more than likely be a disappointment as well.
Let's compare my friend's story to others in the latter chapters of their lives. According to BusinessInsider.com, Julia Child published her first cookbook at the age of 49. Pablo Picasso finished, "Guernica," his masterpiece, at 55. John Glenn became the oldest person to go into space at 77. Nola Ochs earned a college diploma at 95.
What's the difference between my friend who seems to be trudging through life and the people listed above? The answer is quite simple: those individuals had a purpose and an ignited sense of curiosity. And along with purpose, they all possessed a determination to fulfill their calling to make the world brighter for themselves and others.
I call them "warriors" and "warrioresses."
So how can you make sure you're listening to your Future Elder Warrior or Warrioress? How do you accomplish the things your inner-self is urging you to do before your last day on earth? How do you make sure you don't feel an ounce of regret when your life comes to an end?
In other words, how can you live your life on purpose instead of aimlessly wandering through life?
1. Acknowledge and face your limiting beliefs.
We all have limiting beliefs that serve as obstacles and try to block us from reaching our full potential. If your inner critic has ever told you, "It's too late. You're too old. You don't have enough money. People will think you're crazy. You can't do that because you'll never succeed," these are limiting beliefs that you may be allowing to hold you back. Visualize yourself rising above these limiting beliefs and living your passion. Compare that vision to remaining stuck and allowing your fear-based notions to keep you in the status quo. Which scenario feels more joyful to your spirit, soul, mind, and body?
I believe the Universe never gives you a dream that you aren't also given the tools and opportunity to fulfill. How would adopting and surrendering to this positive belief affect how you approach your inner passion and life purpose no matter your age?
2. Believe that no experience is ever wasted.
I've flipped my life twice to evolve closer to being my authentic self and living my life purpose. I went from being a housewife in a failing marriage, dealing with losing a baby to a tenured university professor. I resigned my secure position to follow my bliss of art.
When I resigned from my 12-year professor position, my mom said I was wasting my education. I disagree. All of the experience, knowledge, and skills you have accumulated throughout your life has been for a reason. The Universe places unique experiences in your path to teach you specific lessons that are required for you to take the next steps in your journey.
For example, I returned to art, my life-long love, while I was going through a divorce, earning a doctorate degree, and moving from Texas to Connecticut to begin a new existence as a university professor. At the time, I believed painting my visual diary portraits was a way to purge the anxiety I was experiencing. In 2013, I began meditating and discovered that my purpose in life is to use my art to inspire others to follow their own calling. So, returning to painting was not only a form of self-therapy after divorce; it was preparation toward living my purpose that bubbled to the surface through meditation more than a decade later.
Moreover, I was recently invited to become the executive director of an arts organization in Washington state. If I had not resigned from my professor position, I would have never received this opportunity, nor would I have applied for such a position because I don't possess an art degree. However, my willingness to follow my passion of art coupled with the teaching and administrative skills I obtained as a professor has prepared me for this next life chapter.
3. Take a values litmus test.
I hired a life coach to help me work through the mountain of fear I felt before hitting send on the resignation email I typed with trembling fingers. She asked me to define the values that I require to live a happy, balanced life. She then asked me to compare my daily activities to this list of values to determine whether I was living my values on a consistent basis.
My six values include: freedom to work on projects that are important to me, creativity, making a meaningful contribution, autonomy, spirituality, and adventure. At the end of my professor career, I was not living these values daily and that caused me frustration and pain.
How about you? Can you name at least 3 of your own personal values? How do your daily activities measure up? What do you need to do to make your values and activities work together so you can live your purpose?
You have choices in life. You can remain stuck in a rut being hoodwinked by your limiting beliefs like my friend who has lost her curiosity and zest for life; or you can rekindle your passion and live a life of more joy, peace, and deep meaning while benefiting those coming along beside you and behind you.
Your Future Elder Warrior or Warrioress is whispering (or maybe shouting) in your ear. Are you listening?
Article on Business Insider link: http://www.businessinsider.com/100-amazing-accomplishments-achieved-at-every-age-2014-3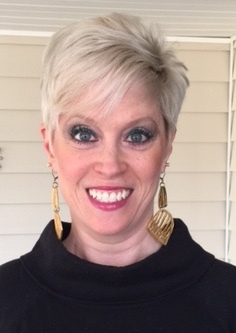 Vicki Todd is a memoir artist, Ed.D., and life purpose guide. She morphed from nonworking wife to university professor, to living her Purpose as an artist who inspires others to follow their unique life Calling. She is the author of a visual memoir, Unstuck: One Heroine's Journey of Art and the Courage to Live on Purpose. Vicki will become executive director of VALA Eastside, a nonprofit arts organization in Redmond, WA, in June. You may view her visual diary artwork at vickiworldart.com. Email Vicki at vickiworldart@gmail.com