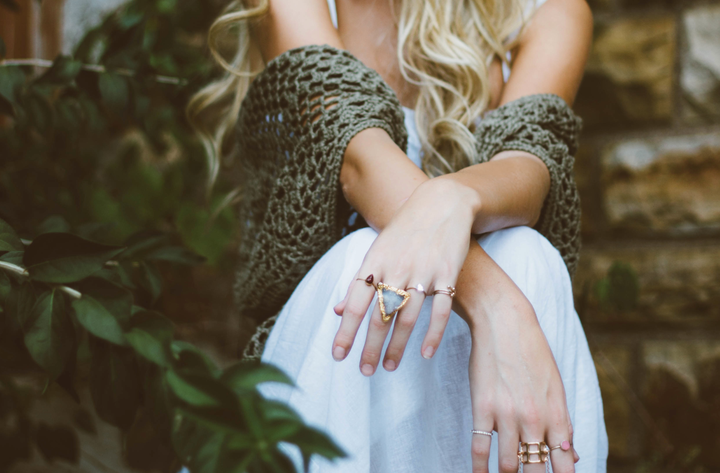 Summer is just around the corner and with the start of the new season comes Summer Fridays (if you're lucky), weekends at the pool or beach, and best of all, new summer styles for your wardrobe. A slight summer tan always makes it just a bit easier to select an outfit in the morning and look and feel our best. Beyond laying that base tan, here are some tips for refreshing your summer wardrobe this year without breaking the bank.
Incorporate Trends for Less
Floral prints, super bright colors, and statement stripes are all in the forecast for Summer 2017 wardrobes. Before you go and splurge on that neon yellow jumpsuit that you will very likely be questioning by the time summer ends, remember there are great alternatives to shop trends like this for less. Stores like Zara, H&M, and Forever21 offer trends at much more desirable prices than the department stores. This will free up your budget to go towards staple wardrobe pieces that you'll be able to wear for years to come and fun summer travel adventures where you can show off those new trendy pieces!
Repurpose What You Already Have
It's easy to lose sight of what you already have in your closet -- especially with the limited closet space in most D.C. apartments… The start of a new season calls for a good old fashioned closet clean-out. 15% of women estimate they've only worn 10% or less of their closet in the last 6 months, so there will be more than likely be many items that you can go ahead and let go of. And best of all, you may rediscover hidden gems buried deep in the depths of the closet that you may have completely forgotten about. Pair an old top with a new pair of wedges and it can feel like a brand new outfit.
Once you've completed the closet clean-out, take advantage of clothing resale sites like Poshmark and ThredUp to try to sell quality pieces that are still in good condition, but you're just not interested in wearing anymore. You can invest what you earn back into your wardrobe and spring for that new pair of white jeans you've been eyeing.
Accessorize, Accessorize, Accessorize
Now that you've invested in some staple pieces like a classic white dress and a new pair of white jeans rather than blowing your budget trying to keep up with all of the summer trends, you've built a great foundation for your summer wardrobe. Summer scarves, bright colored statement earrings and fun wedges and slides will play up your neutral foundation and
Try out just one or two of these tips and you'll be on your way to looking cute and stylish all the way through Labor Day-- and make it much simpler to pack light for all of your fun summer weekend getaways!
Related
Popular in the Community